New acquisition adds to mortgage verification tech options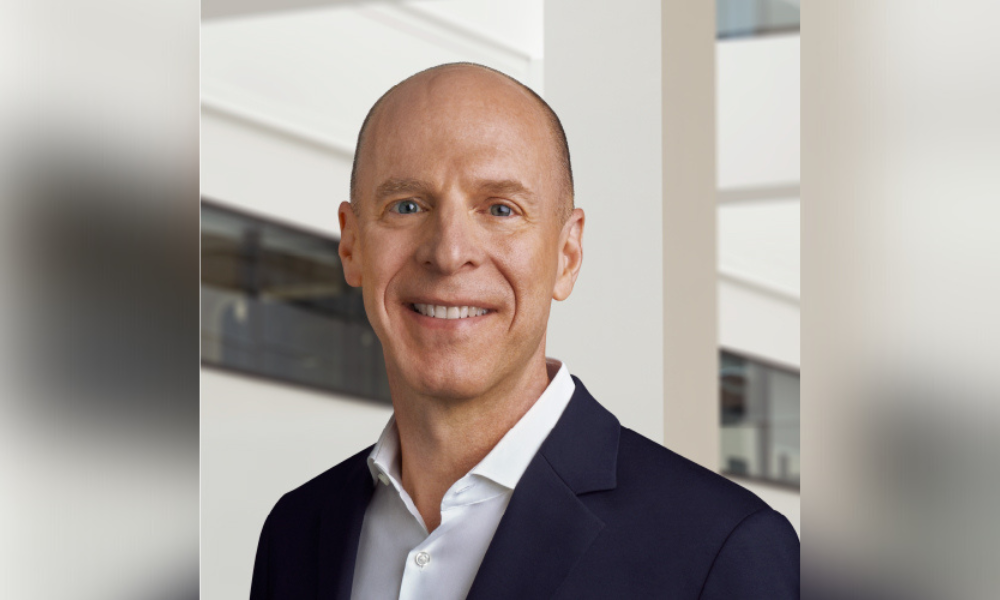 Xactus, a technology company focused on mortgage verification, has carried its existing name and corporate identity for less than a year.
The Philadelphia-based company was previously UniversalCIS|Credit Plus, an amalgamation of several other companies brought together through acquisitions. Now, Xactus has snatched up another company in a related space. It recently acquired MassiveCert, a data and technology company focused on residential national flood data and technology that will now be known as Xactus Flood Solutions.
Xactus Chairman and CEO Perry Steiner (pictured) said the new acquisition fits with its focus on providing data and technology relating to verification in the mortgage underwriting process. The goal, he said, is to continue building a company that can make mortgage underwriting more effective and efficient. That involves the continued integration of the previously standalone companies that are now part of Xactus along with the absorption of MassiveCert.
"It's really a recognition of bringing together the legacy companies we've acquired under one ownership but also operating as one business," he said. "It was important to rebrand so that people understand the power of the combination of the eight brands we brought together … under one umbrella."
Read more: Mortgage tech news roundup: June 10
MassiveCERT brings additional data and technology that will enhance the workflow and quality of information for mortgage lenders, Steiner said, particularly flood zone-related property data.
Tech investments in a tough climate
Technology investments are crucial for improving mortgage industry processes, Steiner said, especially during the slumping mortgage market and rising inflation that are now unfolding. He said Xactus is poised to gain as a result.
"Volumes across the industry are down materially and we're in a business that's sensitive to the mortgage cycle, so that has an effect on our volumes as well as everyone else," Steiner said. "What this market does is it underscores the importance of what we're doing even more so, because in a declining market, lenders are looking for efficiency," to save money and improve workflow.
Steiner said Xactus and its roughly 750 employees are focused on addressing all those areas.
"The entire premise of what we're doing is bringing efficiency to the existing mortgage process and bringing a lot more automation," he said. "In a down market, where everyone is looking to consolidate and reduce cost and bring efficiencies, bringing together the elements of our data and technology accomplishes that for mortgage lenders."
Even so, the down market has had its effects.
"I'd say our hiring has definitely slowed down and we've had some selective, really minor trimming of our workforce, which is never an easy thing to do, but on a relative basis, it's been fairly negligible," Steiner noted.
Xactus has more than 6,500 clients ranging from the largest bank and non-bank mortgage originators to credit unions and mortgage brokers.
The platform and integration
Xactus has combined the bulk of its offerings onto a single proprietary platform now known as Xactus360, which delivers credit reporting, verifications and settlement services and is integrated with Fannie Mae, Freddie Mac, credit bureaus, and various loan origination systems or consumer-facing portals.
"It is a distribution platform for the products and services related to credit and verification that are used by our customers during the originations process," explained Xactus Chief Technology Officer James Owens.
Integration can go one of two ways.
Larger operations can integrate their loan origination system with Xactus via API, Owens said, effectively making it a "black box" that serves its products into their loan origination system workflow. For less prominent players, such as smaller brokerages, they can connect simply by logging into a portal, ordering products and services on an as-needed basis.
"Depending on the size and scale and sophistication of the customer, we offer a multitude of ways for them to interact with us," Owens said.
For a larger integration with a bigger client, the first step requires the client to select products it will be purchasing from Xactus, whether one, two, or the whole suite.
Read next: LoanBeam partners with Freddie Mac for mortgage income verification
Then, Xactus offers up its API specifications, which are based on MISMO (Mortgage Industry Standards Maintenance Organization) standards. After that, Xaxus works with the customer to conduct API mapping and network engineering so it can have security, certifications and other details lined up.
Plugging in the API and testing the connection through the client's loan origination system comes next, before going live.
Overall, Owens said, the process can range from one to three months. It can run quicker if the client uses a loan origination system that Xactus is already integrated with.
"Only in cases where it is a proprietary LOS built in-house, or if it is one we have not integrated with, then maybe the integration cycle goes up a little," he said.