Top 10 wholesale lender offers brokers the tech tools to swap cash-out mortgages for reverse mortgage options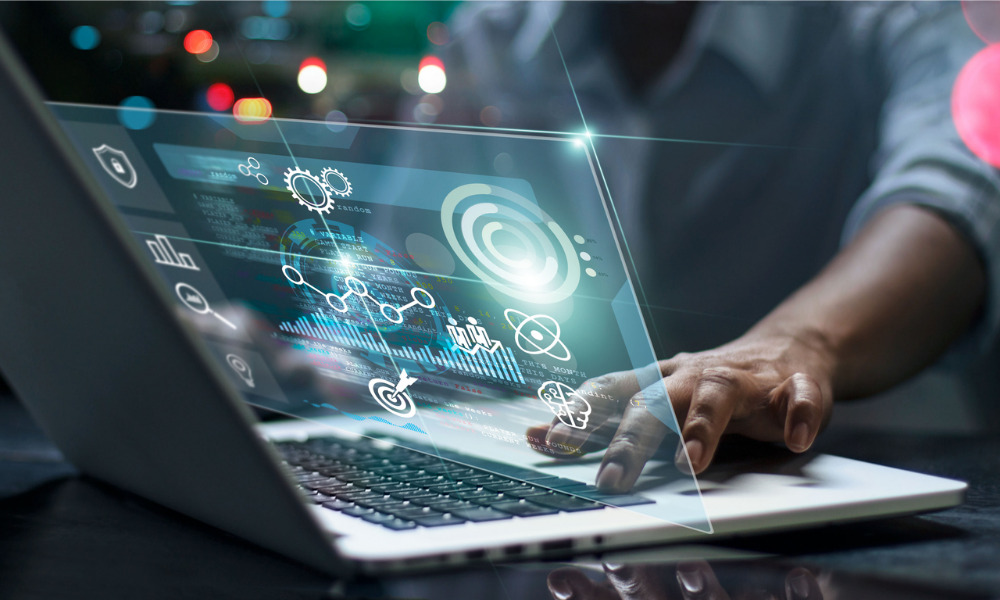 This article was produced in partnership with HighTech Lending
Karen Surca, of Mortgage Professional America, sat down with Don Currie, president of HighTech Lending to discuss the rise in interest from the baby boom demographic in reverse mortgage options as the mortgage industry shifts away from refinancing options.
As we settle into 2022, Don Currie, president of HighTech Lending, is convinced that the mortgage industry is at a crossroads. The flurry of mortgage refinancing demand over the past few years has begun to significantly drop while other mortgage demands, including non-QM lending options, are gaining in popularity.
Some numbers being thrown around in mortgage circles put the steep decline in refi demand at as much as 62%, while the market share for non-QM lending options is estimated to have reached upwards of 20%. With this new mortgage reality, brokers have been forced to adapt in order to thrive.
"The market has already contracted," Currie stated.
The changing mortgage landscape has also served as motivation for many agency-based brokers to try to infuse their product offerings. Currie is cognizant there is no better time for brokers to look at all the mortgage options available to appeal to their customer base.
One under-publicized mortgage choice for brokers looking to widen their mortgage net is that of the reverse mortgage. As an equity-based mortgage option that will appeal to the large baby-boom demographic, Currie predicted that reverse mortgages are set to fill the refinancing gap.
To capitalize on the emerging mortgage shift, HighTech Lending is in the enviable position of already being an expert in providing reverse mortgages, better known as Home Equity Conversion Mortgages (HECM), to clients. The leading wholesale lender also has the expertise in training new brokers on the ins and outs of this unique mortgage option.
Reversing the mortgage trend
Part of the reason that reverse mortgages have traditionally represented a very segmented area of the overall mortgage space can be attributed, Currie pointed out, to the ambiguity surrounding the mortgage type.
There has been a general lack of understanding concerning the reverse mortgage channel among the broker community and their clients that is not helped by the misconceptions that can often filter down regarding the mortgage option.
"A lot of people fear getting into reverse mortgages because they just don't know anything about it. They were just born and raised in the forward market," Currie highlighted.
Questions such as "Will I lose my home with a reverse mortgage?" or "Will the government own my house" or "Who will own the title?" continue to swirl around the topic of reverse mortgages.
When asked to explain exactly what a reverse mortgage is, Currie offered his definition.
"In the United States, it [a reverse mortgage] is a government product. It is strictly for people 62 years of age or older, that live in their own home. It [the home] has to be owner-occupied and the homeowners have to have plenty of equity, normally about 50% or more loan to value (LTV)," Currie described.
In addition, Currie pointed out that "there are no monthly payments required or payments are optional."
Currie also argued that a reverse mortgage has features that should entice brokers to want to promote it.
"It is a government product, which means it is insured by the US government and if there are any defaults, the lender will be repaid. It is also highly regulated when it comes to costs and fees, so from a senior standpoint it is a really good deal," he stated.
Read next: Reverse mortgage revival
"I've been doing this for 40 years, and there's certainly no other loan products that are so emotionally rewarding and so highly profitable," Currie added.
Branching out in reverse
If brokers are interested in switching lending directions with reverse mortgages, Currie highlighted that they need a springboard that will help jumpstart their business.
If they had considered moving from the refi market to non-QM there may be a couple of disadvantages with that, he pointed out, which leaves the door open for growing the reverse channel of business.
"Lead generation is the main problem making it difficult to target the market [non-QM]. They [non-QM lenders] are really going after the self-employed right now. How do you target the self-employed? It is not so easy," he argued.
Market stability raises another question. The fortune of the non-QM market is closely tied to the whims of mortgage market forces.
"If the market changes, what happens to non-QM?" Currie asked.
The reverse channel is on more solid footing with tightly defined lending parameters propping it up, he argued.
In the past, brokers who had worked with HighTechLending on reverse mortgage files would do so on a wholesale basis. Currie pointed out that after their initial dabble into reverse mortgages some of these brokers wanted to pursue a more permanent working relationship.
"We are a top 10 lender in the reverse sector. A lot of brokers, after they do business with us, want to join us, and become more intertwined partners. That's where they plug into us and become a branch," Currie explained.
Branch organization has grown over the years and now HighTechLending is in the position to be able not only to educate brokers on the lending parameters of a reverse mortgage, but also is experienced in providing the technological platform to carry out a mortgage file through compliance and funding.
Working directly with HighTechLending, brokers can learn the reverse mortgage ropes and go on to head their own branch under the lender. All the backroom work is handled by HighTechLending, while each branch can retain autonomy under the HighTechLending umbrella.
"We don't want to change their [brokers] entire business model. We really help to cater to the person that is new to the reverse [mortgage]," Currie said.
"We are going to pair you with an experienced reverse MLO to make sure that everything you do is done to compliance standards and the verbiage used is geared toward the senior demographic."
2022 in reverse
Setting the stage for further broker and lender interest, HighTechLending is moving forward with technology implementation that will streamline the reverse mortgage application process and centralize the documentation process.
"We are making it very easy," Currie stated.
"We train the salespeople in how to produce the actual loan in the loan originating system (LOS) and then put it into a CRM that will then track all their information and will be a better mousetrap when it comes to reverse mortgages," he added.
Technology aside, HighTechLending is ahead of the mortgage game with the prediction that reverse lending will gain traction. The demographic it targets, the baby boomers, is an influential one.
HighTechLending put one foot firmly in the reverse industry in 2008 as the mortgage market was violently contracting.
"We decided to back and support the Baby Boomer demographic," Currie explained.
"I am grateful we did as that decision has saved us at times and exploded our profitability at other times. If you are looking for a new horse to back that is emotionally rewarding and highly profitable, go in reverse," he concluded.
Don Currie is currently president of HighTech lending which opened its doors in 2007. Currie has over 40 years of mortgage experience and has held the position of president for the California Association of Mortgage Professionals (CAMP) from 2009 to 2010. Currie specializes in wholesale mortgage solutions including reverse mortgage options for seniors.