But many seniors are averse to tapping their housing wealth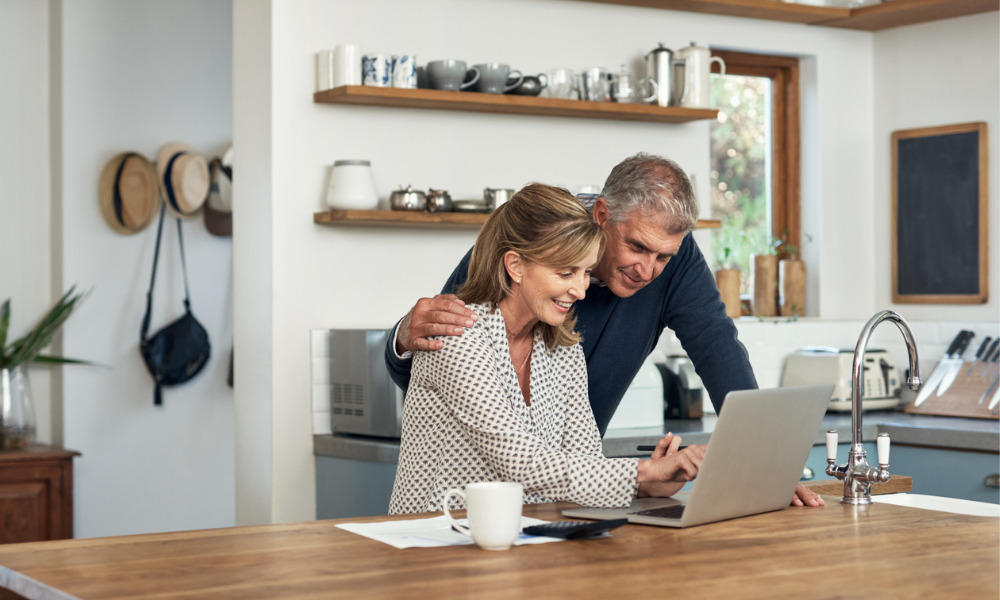 The once-hot real estate market has started to cool, and yet senior homeowners continued to see their housing wealth reach record highs, according to the latest NRMLA/RiskSpan Reverse Mortgage Market Index.
Homeowners 62 and older saw their home equity increase by 4.10%, or $456 billion, in the second quarter to a record $11.58 trillion.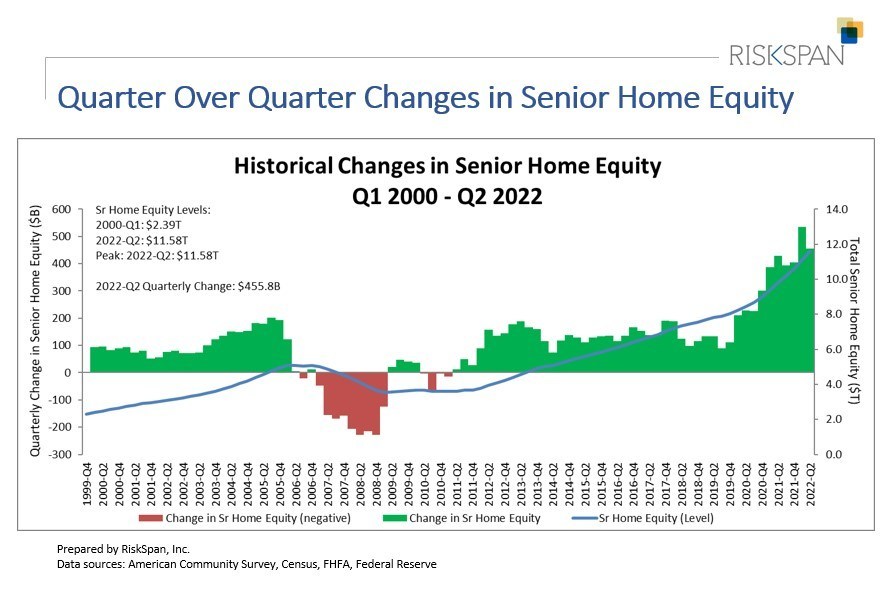 The NRMLA/RiskSpan Reverse Mortgage Market Index (RMMI) recorded an all-time high of 405.23 in Q2 – the highest since the index was first published in 2000. The jump in senior housing wealth was mainly driven by an estimated $506 billion (3.82%) gain in home values, offset by a $50 billion (2.36%) increase in senior-held mortgage debt.
Read more: How much home equity is being tapped by homeowners?
NRMLA president Steve Irwin advised seniors to ensure financial stability by tapping into their home equity.
"At a time when we're seeing stock market volatility and the potential for a recession in the near future, it's the perfect time for families to gather and take stock of their retirement resources and make necessary adjustments to ensure continued financial security," Irwin said. "Housing wealth should be considered with other financial assets."
A new American Advisors Group report revealed that more than 50% of Gen X adult children said they couldn't afford in-home nursing care or care for their parents at an assisted living facility. Despite the $11 trillion in housing wealth, seniors are reluctant to use home equity for care expenditures.
"Many seniors seem to follow a financial strategy that may no longer work for their situation, and they may not view their home equity as a viable option," Edward Herda, AAG vice president of brand strategy and creative marketing, told Mortgage Professional America in August. "The home, too, has always been considered a 'last resort,' so folks aren't incorporating what is likely their largest asset into the big picture.
"There are also many outdated misconceptions surrounding reverse mortgages—from both consumers and the financial planning industry; it's important for families to do their research and figure out if a financial tool like a reverse mortgage is a good fit for their situation."