The $12 trillion in home equity suggests an unwillingness to tap into it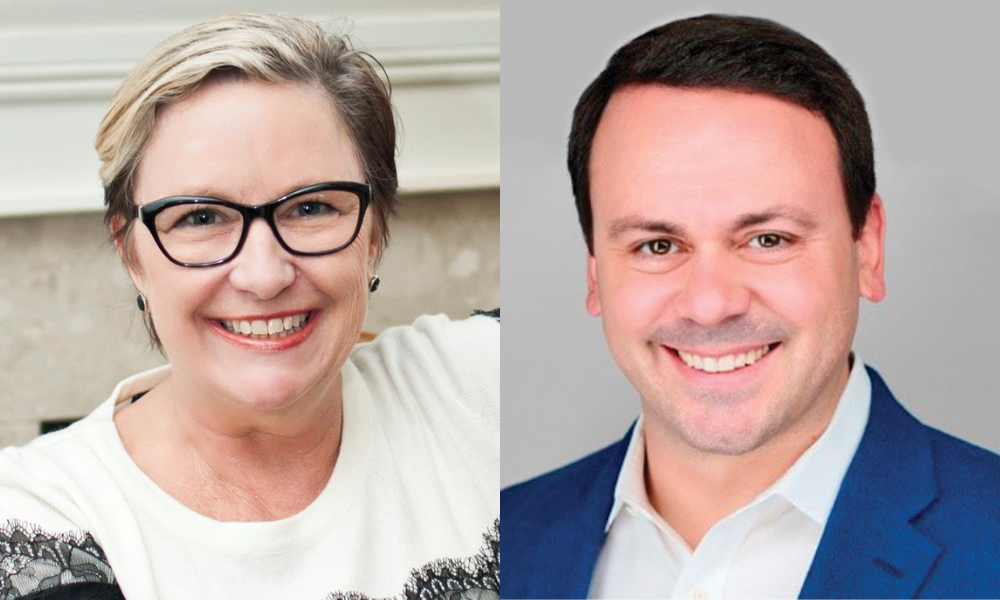 For Deneen Bernard (pictured left), a reverse mortgage was a godsend when she lost it all during the Great Recession.
In a recent interview with Mortgage Professional America, the certified mortgage planning specialist at Motion Mortgage Inc. recalled how she and her husband had to move in with her parents after the mortgage meltdown of 2008. As it happens, her parents had done a reverse mortgage on their home to tap into some of their home's equity.
"We didn't have a mortgage for 10 years," she recalled. "They had a reverse mortgage which was kind of cool."
Today, Bernard said she does reverse mortgage deals as part of her work. "I do reverse mortgages now," she said. "Those products are there for a reason. For senior citizens with fixed or limited income, I'm telling you, it's a godsend. I have a couple of clients now much older, who were struggling. They've got the equity now to take advantage of that program."
The trillions in untapped equity speak volumes
Despite such stories, the massive amount of equity available to be tapped nationwide suggests an aversion to using the product. According to Finance of America Reverse (FAR) – one of the nation's top reverse mortgage lenders – seniors from the age of 62 and older have amassed more than $12 trillion in home equity.
FAR recently undertook a study showing that despite increases in financial anxiety, homeowners still aren't looking to their housing wealth to help assuage their concerns. To wit, the likelihood of using a home equity loan increased only marginally with a slight uptick from 28% in 2022 to 32% in 2023, according to the study.
A key finding points to varying levels of product knowledge and low familiarity with the different ways financial products can be used as potential factors contributing to financial anxieties for some homeowners. Notably, respondents familiar with a reverse mortgage were also more likely to know the different use cases of financial products – with 73% reporting they were aware home equity could help supplement income in retirement, compared to just 40% for those unfamiliar with a reverse.
Baby Boomers display a lack of understanding
Baby Boomers were among the most unfamiliar with modern financial products, according to the report. The segment reported being less familiar with home sharing, cash-out refinancing, reverse mortgages, and cryptocurrency when compared to Gen X and Gen Z/Millennials. Women and older generations were also less familiar with different financial products and less aware of how the benefits of home equity – and reverse mortgages specifically – can help address many of their financial concerns, including the ability to pay for certain expenses, such as healthcare costs and home renovations.
FAR's chief marketing officer, Chris Moschner (pictured right), juxtaposed the rising levels of anxiety about finances detected in their study to the unwillingness to tap into home equity.
"Homeowners' concerns about the economy remain high and they are more apprehensive about their ability to meet their future financial goals compared to last year," he said. "This coincides with the fact that more than three in four seniors can't meet their financial obligations in retirement and America's retirement savings gap is nearing $4 trillion."
He cited a lack of knowledge for the untapped equity: "There is a persistent lack of education and limited understanding of the benefits of home equity-based solutions and reverse mortgages – such as supplementing retirement accounts, helping older homeowners age in place, and paying for long-term care needs – exacerbating the problem further."
He then pointed to the specialty of his firm: "However, we have an obvious solution hiding in plain sight, that can help allay concerns about financial longevity," he said. "Now is the time to tackle this challenge head on."
While buoyed by a slight rise in the number of seniors keeping an open mind about reverse mortgages, the sheer scale of untapped equity signals an overall unwillingness to avail themselves of gains: "It's promising to see an increase in the number of older adults who are open to tapping their home equity," he said. "However, when you consider that seniors aged 62 and older have amassed more than $12 trillion in home equity, there's a massive opportunity to use the home as both a shelter and a springboard for today's modern retirees."
With her own personal testimonial forged in hardship, Bernard has her own take on reverse mortgages. The product eased the financial burden on her empty-nester parents suddenly finding themselves unexpectedly welcoming a child into the fold after many years.
"The only people that have a problem with them, honestly, in my experience with reverse, are the heirs of the borrowers because they're spending their equity and they don't like that," she said. While the kids may see their inheritance potentially dwindling in value, reverse mortgages can be a senior's best friend, she suggested. "It allows them to live in their home with pride and not have to go into assisted living or have to go live with their kids," Bernard said. "It gives them an enormous amount of freedom."
Want to make your inbox flourish with mortgage-focused news content? Get exclusive interviews, breaking news, industry events in your inbox, and always be the first to know by subscribing to our FREE daily newsletter.