Older homeowners still in good position to take advantage of housing wealth to prepare for retirement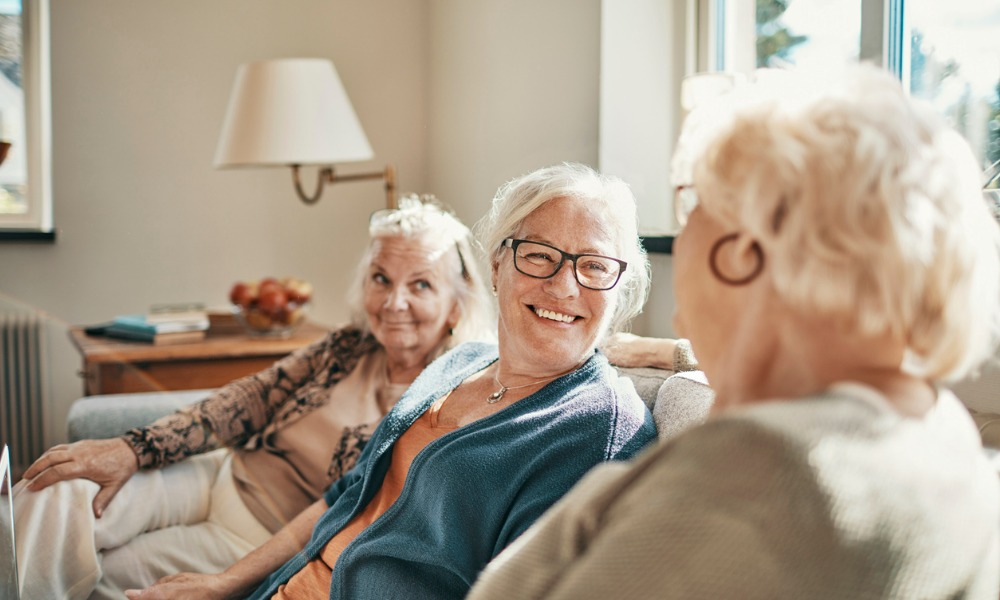 Homeowners 62 and older saw their housing wealth grow by 1.95%, or $226 billion, in the third quarter of 2022, reaching a record high of $11.81 trillion, according to the latest quarterly release of the NRMLA/RiskSpan Reverse Mortgage Market Index (RMMI).
This increase in older homeowners' wealth was mainly driven by an estimated 1.95%, or $268 billion, increase in home values, offset by a 1.93%, or $42 billion, increase in senior-held mortgage debt.
The NRMLA/RiskSpan index also reached a new all-time high in Q3 2022, rising to 413.22 since the RMMI was first published in 2000. This report reflects the growing trend of older Americans leveraging their home equity to help enhance their retirement security.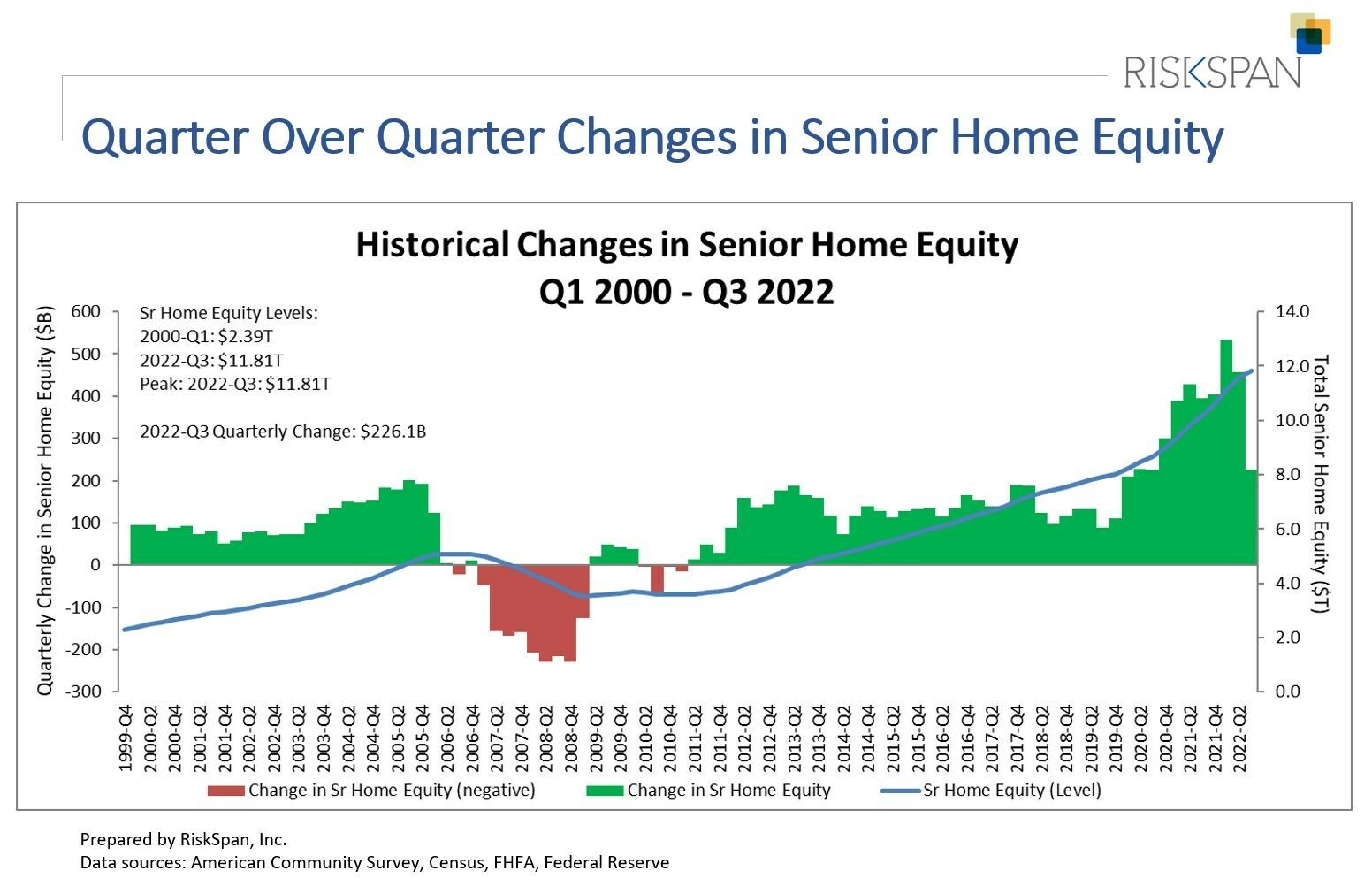 NRMLA president Steve Irwin also highlighted the challenges faced by women to save for retirement because of competing priorities, such as caring for children or an aging parent or relative.
"Nevertheless, they own a substantial asset, their home," he said. "Therefore, when meeting with a financial planner, or other trusted advisors, it's very important to consider home equity as a strategic asset that can be used to help enhance retirement security."
According to a recent study by the National Council on Aging, older homeowners are increasingly using their home equity to support their financial well-being, with more than 4.5 million older homeowners having a mortgage on their homes in 2020.
Want to stay up to date with the latest reverse mortgage news? Get well-curated articles in your inbox and always be the first to know by subscribing to our FREE daily newsletter.