"Old man of non-QM" on why there is cause for optimism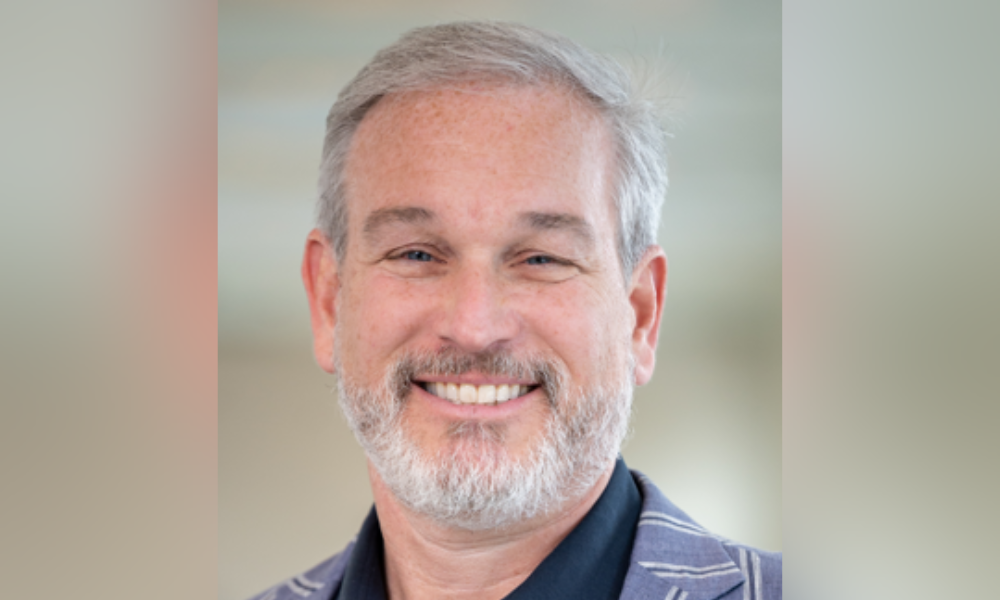 The following article was written in association with ACC Mortgage.
Bracing for the winter solstice, Robert Senko (pictured), president of ACC Mortgage, was reflective ahead of the new year – likening the winds of change to the state of the mortgage industry.
He referred to key events last year that combined to yield a softened industry – layoffs and company closures took place under the weight of higher interest rates against a backdrop of inflation. As the Earth positioned to tilt away from the sun – creating the shortest day and longest night of the year for those living in the Northern Hemisphere – he saw parallels to his troubled industry.
"For a lot of people, it feels very dark," he told Mortgage Professional America.
Yet in the next breath, he invoked the ideal of hope: "We're building toward brighter days," the mortgage industry veteran said. "People still need homes. People still need real estate, even though we have a definite supply issue."
Poised for the chilly air of a winter evening, Senko also knew the tide would change: "It doesn't stay like that forever," he said. "Things will brighten up again. Things will be more normal. The new normal isn't going to be like 2021 was, but we're going to do business. For people who are committed, brighter days are ahead. Things will get better incrementally each day."
It would be easy to view such sentiment as cheerleading were the words not uttered by Senko, who knows a little bit about overcoming challenges. As a 26-year-old loan officer, Senko took a leap of faith toward self-employment in forming retail mortgage brokerage Senko Financial Services in 1999 – in the aftermath of global capital management financial crisis. He had been making good money, but said he found the corporate world stifling.
A few years later, he would sell the business to launch ACC Mortgage. Given its specialty in non-QM products, the company has helped legions of borrowers who are either credit-challenged or self-employed and thus not easily categorized. The firm survived the Great Recession of 2008, and continues to thrive with its non-QM focus to this day.
Given his longevity and outright survival amid crises both past and present, Senko – often dubbed the "old man of non-QM," an unofficial title he relishes as a badge of honor – told MPA he feels something of an obligation to encourage those in the industry amid the prevailing uncertainty.
Yet he also wants to keep it real. Is the Fed taming inflation? Can more recent increases to the interest rate that are smaller than earlier ones indicative of inflation being tamed?
"It depends on the day," Senko said. "Literally it depends on whether I'm having coffee and breakfast or a Coca-Cola at lunch. That was kind of the general consensus, but [Federal Reserve Chair] Jerome Powell also was very much 'hey, we're not letting up.' And now the narrative after that is we're heading for a recession. They're really trying to thread the eye of the needle in the middle of a storm when everything's blowing."
It's the difference between the soft landing versus the hard landing, Senko noted, and whether the Fed might overshoot on its aims. Then, institutional knowledge that can only come from experience kicks in for needed context: "If you remember in the late 90s, [former Federal Reserve chairman Alan] Greenspan really put the hammer down and overshot and caused a little bit of a recession. When they pump the brakes, they sometimes pump too hard. That's the fear they're trying to navigate - but if you don't shock the system, you can't get rid of inflation. It's literally from day to day."
In these days of tumult and uncertainty, he recommends glancing at the news without looking too much into the Fed's machinations: "There can be a hyperfocus on the daily happenings. I've gotten in the habit of skimming the news because you'll just drive yourself nuts."
It's not an existential crisis at day's end, he suggested: "The world's not going to end, and it also won't explode with growth. You've got to thread a balance for that. Make business decisions and personal decisions for the long run, and don't overextend. Businesses shouldn't overextend and over-hire. Unfortunately, companies did but I don't think they over-hired for the wrong reasons – the business was there, now there's not as much."
The upshot: "It's going to be half of the business. Then guess what? They'll need half the amount of people to service all the business – that's processors, underwriters, front-line people. It's the reality. So you find some balance in the middle of that to keep navigating and operating a successful, healthy business."
Senko speaks from personal experience: "We started the business on the heels of financial crisis in '99. We navigated '07 and '08. We're the only non-QM that continued lending during the coldest days of COVID. We prospered in the last couple of years, and we continue to keep the lights on with no fear or concern that we're going to have to shoot the company down. I know for a fact that companies have had to leverage themselves, share equity – pieces of their companies – for survival."
With old man winter roughly midway through his run, the old man of non-QM then points back to the heavens for solace. "If you maintain a calmness and look to the future, things are going to get brighter each and every day. Tomorrow and next week might not feel brighter, but there's an extra couple of minutes of daylight."
The bottom line: "In 2023, people will still need to buy homes," he said. "People are still moving. So there's still demand."