Deephaven's Mike Brenning on why LOs should get out of their comfort zone when seeking referrals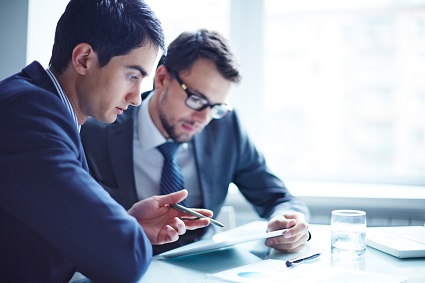 By Mike Brenning
Loan officers in the modern mortgage marketplace need to have both a traditional and non-traditional marketing plan for how they are sourcing non-QM clients, and clients in general, in today's hyper-competitive market. Relying on traditional lead sources and marketing is something that every successful loan officer focuses on in their career. Will that be enough for long-term success?
I'd argue that "continuing to do what one has always done" isn't necessarily insanity, as the old adage suggests. I do believe that solely sticking with that as the core plan will leave you at a deficit in the years to come. A successful loan officer has to learn new things, try innovative approaches and get a little uncomfortable. Let's spend a minute exploring some new ideas that might take them out of their comfort zone, but will certainly help them diversify their business in 19' and beyond.
Realtors are the holy grail. They always have been regardless of what the digital pundits suggest. I don't believe realtors are going anywhere in the next 15-20 years. Knowing that the traditional sources will still be around, we are able to focus our energy on new ideas to grow and diversify.
The first new idea to put into action is to make sure that we include the following type of referral sources in print, email, networking and digital marketing strategies. These will lead us to new types of clients, with a heavy emphasis on non-QM/non-agency clients:
Bank and credit union loan officers
Divorce attorneys
The managing real estate broker of your top referring agents
Let's spend a minute exploring each of these referral sources from another perspective in order to help understand the opportunity.
Bank and credit union loan officers could and should become a key referral source for you. "Wait, aren't they my competitor?" you are probably asking. In a traditional sense, yes. They are likely competing locally for many of the same potential clients. However, here's the reason you should make financial institution LOs a key to your marketing. Bank and credit union LOs will happily refer you to clients that they cannot serve through traditional and portfolio products. The single last thing they want to do with the client is turn them down and not offer a solution. Pick up the phone, pick up referrals from bank and CU LOs. The reality is if the client doesn't fit the agency or portfolio box, there is a high likelihood that the client will qualify for non-QM financing.
Divorce attorneys might seem like a "touchy subject" referral source given the tension typically present in a divorce situation. You can be a solution and help to diffuse tension. However morbid you may think this is, the reality is that divorce almost always ends in property separation (i.e. the need for one spouse to pay off the equity position to another spouse.) It is also likely that the spouse receiving equity from the divorce will be looking to purchase. So on one hand, you might be a solution for a cash-out refinance. On another hand, you can help the other spouse finance the purchase of a new home. By having both agency/government and non-QM solutions at hand, you are the one positive in a tough situation.
The managing real estate broker of your top real estate agent referrals sources could literally prove to be your single best referral source of non-QM clients. Wait. What? If this isn't registering yet, the "why" behind this is simple. Nearly every single real estate agent in America is self-employed. This happens to fit really, really well into the primary focus of non-QM, alternative income verification such as bank statements. The real estate broker will look at you as an "employee benefit" to offer to all of his or her agents. You start winning hearts and minds with every loan closed for realtors inside some of your best referring agents' shops. And what do you think happens to the traditional agent referral business when you close a loan personally for an agent that hasn't referred to you in the past? You will get their future referral business because they saw firsthand how great you are. This even applies to self-employed clients with a need for alternative income documentation types to qualify.
In a future article I will explore additional, non-traditional referral sources. For now, you have your hands full with these three new ideas. Challenge yourself to stop doing the same thing every day. This is especially important, given the recent rate rally. Don't lose sight of building a sustainable purchase-focused business by adding these three dimensions to your marketing strategy.
Mike Brenning is the chief production officer for Deephaven Mortgage.