President came onboard with one aim — to create a best-in-class company culture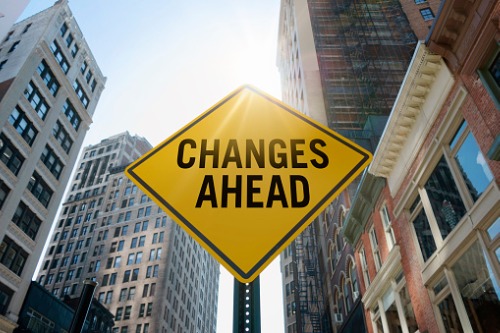 When Keith Lind came onboard last February as president and executive chairman of Acra Lending — following HPS Investment Partners' purchase of the company, which was then Citadel Servicing Corporation — he took the reins of a firm built around strong products and competitive pricing. Lind brought his expertise and exposure to best-in-class company cultures and put his head together with Kyle Gunderlock, CEO of Acra who was with the company before it was bought. Lind was focused on one goal: how can we make this company better?
"There was opportunity to strengthen and focus on marketable conditions and that's what we did," he summarized.
One of the ways Lind and Gunderlock brought Acra forward was through its recent rebranding, which aligned with the company's mission to be the best-in-class Non-QM lender with a focus on competitive mortgage lending programs and a seamless customer experience. Acra aims to bring a high-quality institutional platform to the non-QM marketplace, reflecting significant enhancements to the business, and Lind says the change reflects "the substantial time and resources we have dedicated to internalizing customer feedback, fine tuning our financial and operating model, and investing in the best people and technology."
Investing in its workforce is what landed Acra a spot-on Mortgage Professional America's Top Mortgage Workplaces list, and that acknowledgment is a testament to the work Lind and his team have done on company culture. Non-QM companies aren't comprised of 20,000 employees — it's a few hundred, or maybe 500 tops, Lind noted — but despite being relatively small, from his experience from looking at competitors in the space, "a lot of the decision-making sits at the top, in the ivory tower."
"Having an open forum, employees having a voice at the table, sharing ideas — I think a lot of that has been lost in the mortgage market," he said. "There's got to be a paradigm shift and that's what we're going to do. We have sought to eliminate bottlenecks and empower employees."
When the COVID-19 pandemic struck shortly after the company changed hands, non-QM lenders across the board stopped originating for a few months and this turned out to be an opportunity in disguise. The leadership at Acra spent that time identifying what they wanted to improve — to build on existing strengths, but address gaps too. Acra brought on new people, invested in significant technology updates and upgrades, and is creating employee-centric policies, programs, and benefits to shift from a top-down view.
One important way to make that shift was by establishing an open-door policy. "I don't think a lot of places do that and more should," Lind noted - and the mindset has been to develop inclusion. Leadership is open to input from all levels of the company and any changes are more of a discussion to get to the right solution over unilateral management decisions.
"Everybody has a place at the table," said Gunderlock. "Our open-door policy is very important to us, we're embracing technology, we are unique in our products, and people feel empowered to communicate their ideas on how we can do things differently."
Employee ideas on how to optimize customer experience and improve the company have already created new roles and opportunities. One example is Tom, a long-time employee who has held various positions in the firm and had suggestions on improving the use of technology and communication between departments and the litany of isolated systems. He was placed in a new business integration role to take on ideas to streamline the business and has been flooded with initiatives from his colleagues and department heads.
"It's that momentum we have created, and it only keeps improving," said Lind.
The ability to share ideas comes from effective communication from the top to everybody else, and to that end Acra hosts monthly company meetings and weekly management meetings "to make sure we keep everyone informed and pointed in the right direction," said Gunderlock.
During those monthly meetings, peer nominated MVPs are named, and work anniversaries are announced — a highlight for Gunderlock who says having employees who are happy to stay with the company speaks volumes about the work environment. The company also offers profit sharing and a dedicated learning and development department to help employees develop and grow.
"We have hands down enhanced the company for the better during the last year — you cannot deny that fact," said Lind. "For all the changes — whether it is in technology, investments in human capital, new senior employees we have hired, or new relationships with added capital partners over the last six months, which is impressive — we are just in a much stronger position to take the lead in non-QM lending moving forward."