With rates on the rise, brokers need to expand their offerings to stay competitive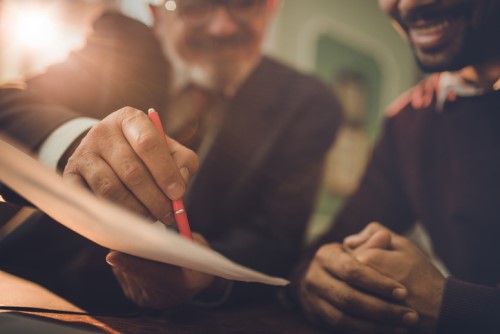 With mortgage rates rising and affordability falling, 2018 may be a tough year for traditional lenders. That's why it's more important than ever for brokers to expand their toolbox to include other loan types like non-prime.
It's a lesson brokers are starting to take to heart, according to Will Fisher, senior vice president and national sales and marketing manager for Citadel Servicing Corp. (CSC). Citadel saw a record origination month in December, which translated into a huge funding month in January, Fisher said.
"The brokers are figuring out that this is where they need to be, and we're helping them get there," Fisher said. "When rates rise, there is less demand from QM applicants, and it incentivizes brokers to expand their program range – folks who may have had a life event in the last two or three years, or maybe their credit's a little lower or they're self-employed so their income is tough to document. Our products are designed for those borrowers – and there are millions of them out there on the sidelines."
Rising rates will favor brokers who have the flexibility to adapt and offer a wider array of products like non-prime loans, Fisher said.
"This puts (brokers) squarely in a position of advantage over the larger lenders, who quite frankly don't have the DNA to underwrite these loans," Fisher said. "Because of that, those lenders are going to suffer – and potentially even merge or shrink. The mortgage brokers are at an advantage, because they can adapt better."
Expanding to include non-prime loans also gives brokers an in with potential referral partners, Fisher said.
"The smart brokers are going to start advertising more to realtors – if they haven't already – with these programs," he said. "A lot of realtors are used to the lenders they work with – but if those lenders aren't adapting, this is a perfect time to make inroads with those realtors with products that allow their borrowers to purchase a home.
"If you've been wavering or just kind of flirting with non-prime, now is the time to dive in, learn the products, understand what the borrower looks like – and then go after that borrower," he said.
Related stories:
Citadel Servicing closes out 2017 with record funding month
Citadel Servicing has banner year – and no plans to slow down