In the past, refi booms have tended to put the brakes on non-agency business – but Angel Oak had a record July even as refis rose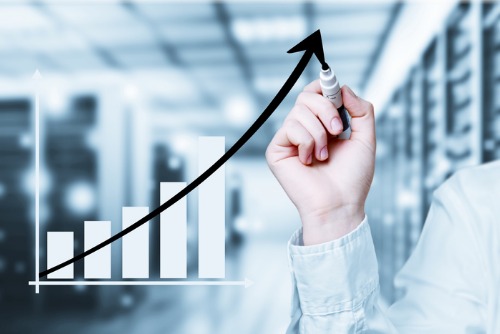 Angel Oak continues to raise the bar. The non-QM lender funded more than $1.2 billion in originations through June, then followed that up with a record July, funding $319 million in non-QM production. But according to Tom Hutchens, Angel Oak Mortgage Solutions executive vice president of production, the real measure of the company's success is what's going on in the wider mortgage industry right now.
"The biggest takeaway for me is not that we're setting records – that's not really new," Hutchens said. "We're seeing a refi boom occurring. In the past, when we'd see a refi boom, our volume would decline; we were at the mercy of agency rates. But now, setting a record during a refi boom shows that non-QM has become mainstream. It's not just going to be popular when agency volume is slowing."
Hutchens attributed the growth in non-QM's popularity to increased awareness of the product.
"I think more originators have now closed a non-QM loan, so they understand it," he said. "Now they know about it, so they're able to offer options to borrowers even during the refi boom. I also think that awareness has increased enough throughout the country that borrowers and Realtors now know these loans are out there. Over the last 12 months, borrowers and Realtors have become a lot more aware – and that, in turn, has required originators to learn about these loans."
That means originators who are comfortable in the non-QM space have more to offer borrowers.
"Originators can manage a really busy refinance pipeline, but they can also handle non-QM," Hutchens said. "In the past, there's been an attitude of 'make hay while the sun shines' – concentrate on refis and ignore the non-agency stuff. But I think we've shown that you can close non-QM loans just as easily as your agency business, so you should do that as well."
Originators who have non-QM products in their toolbox also have a valuable product to offer when the refi boom inevitably ends, Hutchens said.
"(Refi booms) end immediately. The phone stops ringing as soon as the rates go up," he said. "Non-QM is a good tool to have in your pocket in all markets. Why would you only do refis – ever? If you're comfortable and experienced, and have built a level of understanding and expertise in non-QM, that's going to help you during the refi boom – and after it's over."