"We've been through two or three of these turns," official says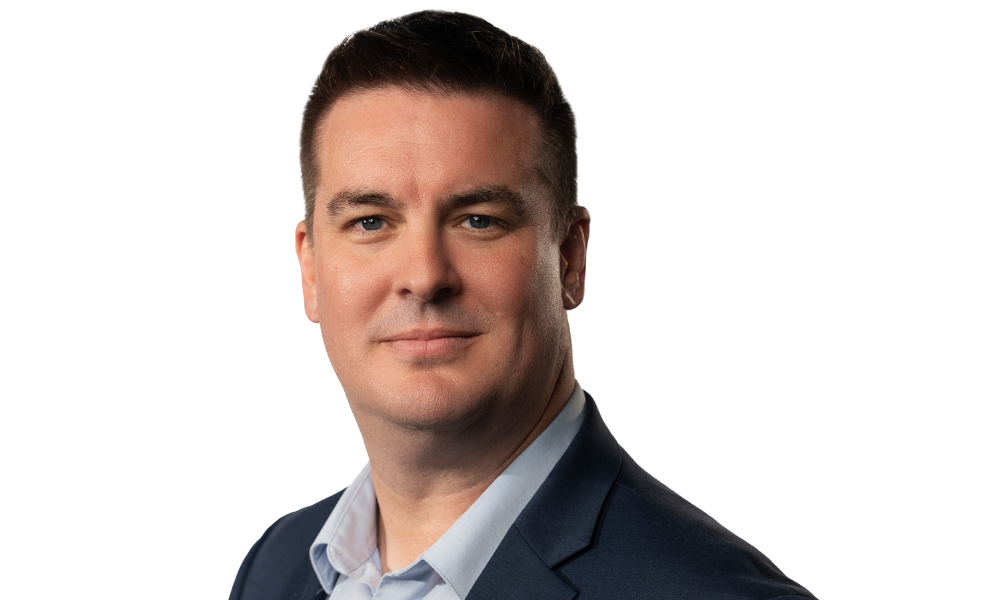 In another concession to the softened market riddled with high interest rates amid inflation, one major lender has altered its borrowing standards – including significant enhancements to its loan-to-value ratios to ensure more favorable terms for borrowers seeking homeownership.
A&D Mortgage has altered its LTV ratios for select programs, specifically catering to Super Prime borrowers. Moreover, the lender has introduced enhancements to its Debt Service Coverage Ratio (DSCR) programs.
Mortgage Professional America reached out to Michael Pearson (pictured), senior vice president of business development at A&D Mortgage, to learn more about the advantages the changes have for borrowers.
Property cash flow is the main focus
"It really comes down to documentation," Pearson said. "In those loans we're not truly underwriting the property. We take a stronger look at the strength on the property versus the employment strength of the borrower. We're still looking at the borrower's credit, we still want reserves –but the strength of the property is what matters. Is the property cash flowing? That's the part that matters, not the borrower's income. In fact, we don't look at the employment or income on those loans at all for the borrower."
The changes specifically cater to Super Prime borrowers, he said. Accompanied by adjustments to FICO score requirements, the improvements will provide borrowers with even more favorable terms to their homeownership and real estate investment goals, he added.
Effective immediately, A&D Mortgage introduced the following enhancements to LTV ratios for borrowers categorized as Super Prime based on their FICO score:
For FICO Scores 680 - 699 and 700 – 719: The maximum LTV has been increased to an impressive 90%.
For Loan Amounts Between $1.5 million and $2 million: Borrowers can now access LTV ratios of up to 85%.
For Loan Amounts Between $3.5 million and $4 million: A&D Mortgage is offering LTV ratios of up to 70% for eligible borrowers.
The company also has revamped its Debt Service Coverage Ratio (DSCR):
For Loan Amounts Between $3 million and $3.5 million: Borrowers now have the option to secure LTV ratios of up to 70%.
For Loan Amounts Between $2,500,001 and $3 million: Borrowers in this range can also take advantage of LTV ratios of up to 70%.
The changes apply only for commercial borrowers: "These aren't primary second home mortgages," Pearson said. "These are for business purposes. We have them sign an affidavit they're not going to live in these properties," he said. "These are only for business purposes."
Lender has seen its share of market downturns
The Hollywood, Fla.-based firm founded in 2005 has been in the non-QM space for more than a decade, Pearson noted. Yet the scope of enhancements is believed to be the first major tune-up of its products.
"We do updates from time to time," he said. "This has been the first time in a little while that there's been a really strong, aggressive improvement. A lot of us across the industry have been kind of waiting to see how the market is going to shift and how things are going to land. So we have been slowly doing price improvements on certain performing products and things like that. But as far as a major enhancement of guidelines, this has been one of the larger ones I've seen in a little while."
It's not an altruistic exercise to get more people homes, but one prompted by the current softened market. Pearson noted A&D Mortgage has seen its share of market turns since its inception just before the Great Recession, and has reacted accordingly to mitigate losses.
"We've been through two or three of these turns," he said. "We're very astute because we're not only just selling a product – we're securitizing, we're servicing these loans. So it's more than just selling a product and moving on. We hold on to these – we house them, we service them, we bulk-sell them – we do all the work so we have to keep a close eye on performance.
"That's why you will see us adjusting and fine-tuning to the market and making adjustments like this," Pearson said. "It's a pretty good sign of where the market is overall and how we're navigating through it."
A&D Mortgage is a direct lender offering a full spectrum of conventional, government and non-QM products, including bank statements, jumbo, and foreign national programs.
Want to make your inbox flourish with mortgage-focused news content? Get exclusive interviews, breaking news, industry events in your inbox, and always be the first to know by subscribing to our FREE daily newsletter.