African American account executive on serving disadvantaged communities in the non-QM space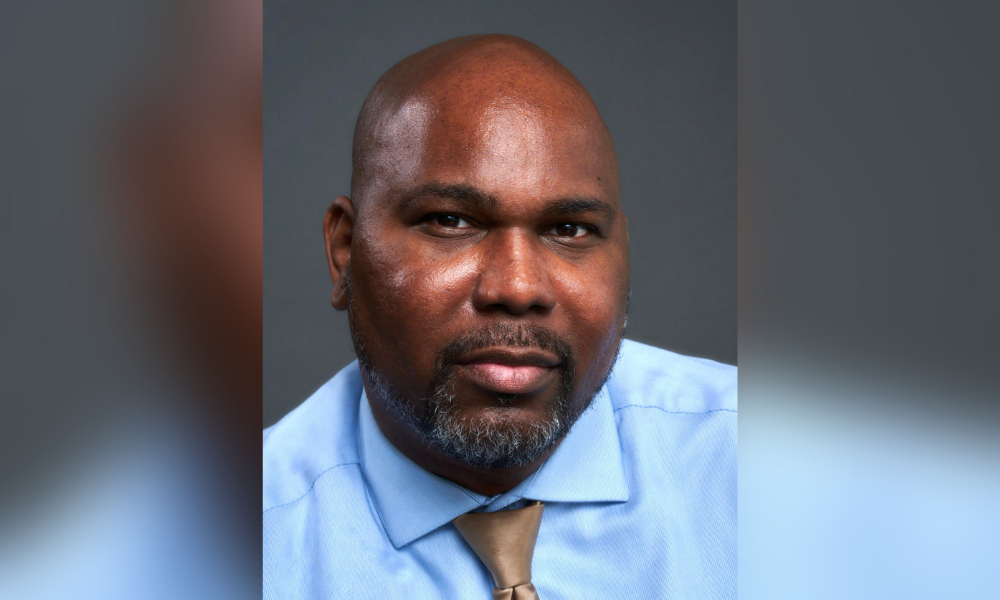 Luxury Mortgage Corporation is a long-standing wholesale leader in the non-QM and jumbo mortgage space, offering a wide array of adjustable and fixed rate mortgage products for loans on residential properties.
The lender is also publicly committed to creating a diverse environment for minority groups. Among its top employees is Patrick Washington (pictured), an African American account executive who has been with the Connecticut-based company since 2019. During that time, he has reached a preeminent position, training a close-knit team of brokers and successfully closing an average of $12,000,000 in loan revenue a month.
MPA recently caught up with him and asked him about his trajectory in the mortgage industry.
Read more: What's next for non-QM? Luxury Mortgage reveals all
You've been an account executive since 2004 but worked at Luxury Mortgage for just under two years. How different is the culture at this company?
The culture is completely different! In past companies in the early to mid-2000s, it was more of a 'college' environment. At that time, the industry had an influx of a lot of young professionals (including myself). Luxury Mortgage is more of a 'family' oriented culture, which is amazing because you want that close-knit work environment while still enjoying the vast resources and tools that a much larger company offers. Thankfully at Luxury we have both! It appears everyone here knows each other somehow in some way. A significant number of colleagues here found their way to Luxury via a referral. Through referrals and obviously possessing the high standards of professional experience, as well as the qualification and values that Luxury requires, everyone tends to fit right into the family dynamic. I believe that to be a major part of the success here at Luxury. We are all seasoned and fully aware of the goal at the end.
We've previously covered the issue of diversity and minorities in the mortgage industry. Data shows that the rate of Black homeownership has contracted severely in the last 50 years; that almost 16% of Black Americans who applied for mortgages last year were rejected, compared with just 7% of White Americans, and that homeownership rates for Black households stand at 45.1%, compared to 73.8% among non-Hispanic White households. Do these figures reflect your own experience in the mortgage industry? If so, how?
Thanks for this question. Based on my personal experience, I am not surprised about the data you are citing above. Here at Luxury, we are committed to serving lower to moderate income communities which is disproportionately a minority demographic. This is also another reason why I am focused on further educating the broker community and our correspondent partners on the benefits that non-QM liquidity provides to this segment in particular. You have to understand, it was not until about a couple of years ago that brokers truly embraced the non-QM loan space. I can remember prospecting brokers just as recently as 2018 and many of them rejecting my phone call, refusing to accept non-QM as a mortgage product which did a great disservice to minority borrowers who were being denied from the traditional income standpoint. As a result, they were not fully made aware of the options they had available to them. Take for example minority small business owners who may be able to take advantage of our Business Bank Statement qualification programs, or a minority borrower looking for flex options to purchase an investment property.
What difficulties, if any, have you experienced in the mortgage industry as an African American?
Unfortunately, early on in my career I experienced many challenges in this regard. It was hard to get accounts because it was obvious that some of the loan officers/brokers did not feel comfortable working with me or had doubts about my ability. From my perspective, I do not believe they felt confident enough in me based on race. I think the industry has come a long way since then in terms of greater diversity. However, it still has a long way to go. I'm proud to work at a company like Luxury which embraces diversity in all of its forms and is at the forefront of making flexible financing options available to communities of color. The majority of my brokers and borrowers are minorities, so I feel as though we are really making a difference in this regard.
How unusual is non-QM lending in minority communities, given that the product has sometimes been quite difficult to promote?
To be honest, it is not unusual in minority communities. I believe within all ethnic minority communities, the #1 goal is property ownership. For example, our Investor Cash Flow offering presents this opportunity among investors of all ethnic backgrounds. There are some workshops out there that I am aware of here in southern California in particular, where mortgage brokers are presenting to their respective communities the options available. My job is to advocate and ultimately provide/equip the broker with the ability to offer the product - and the brokers go and promote it. Education is key. There is still quite a dislocation in the educational component pertaining to non-QM financing and still a lot of misconceptions, so a lot of my focus has been on this topic - sometimes I feel like a professor teaching a college course!
What advice would you give someone like yourself who was just embarking on a career as an AE in the mortgage industry?
Get a mentor. My mentor was a gentleman by the name of Wayne Ward who is senior vice president of California Bank and Trust. He is also an African American, who gave me the opportunity at a very young age with minimal experience. If it was not for him and his guidance in 2004-2006, I would have given up on this career years ago. Every single minority mortgage broker I have has one thing in common - they all had a mentor that came before them and taught them based on the mistakes they made, and also learned how to retain clients to have a long-lasting career in the mortgage business.
What aspect of your job are you most proud of? And do you have any regrets?
I am most proud of the relationships I formed throughout the years. You meet a lot of great people who were initially strangers. We all come from different walks of life, yet we are all the same! However, like most people I do have a few regrets that stem from immaturity from my early days of being an account executive. Just because you do well for yourself, never burn bridges. It's all about remaining humble and treating everyone with respect the way you want to be respected.