"When I first started offering the product, even my colleagues looked at me like I was nuts"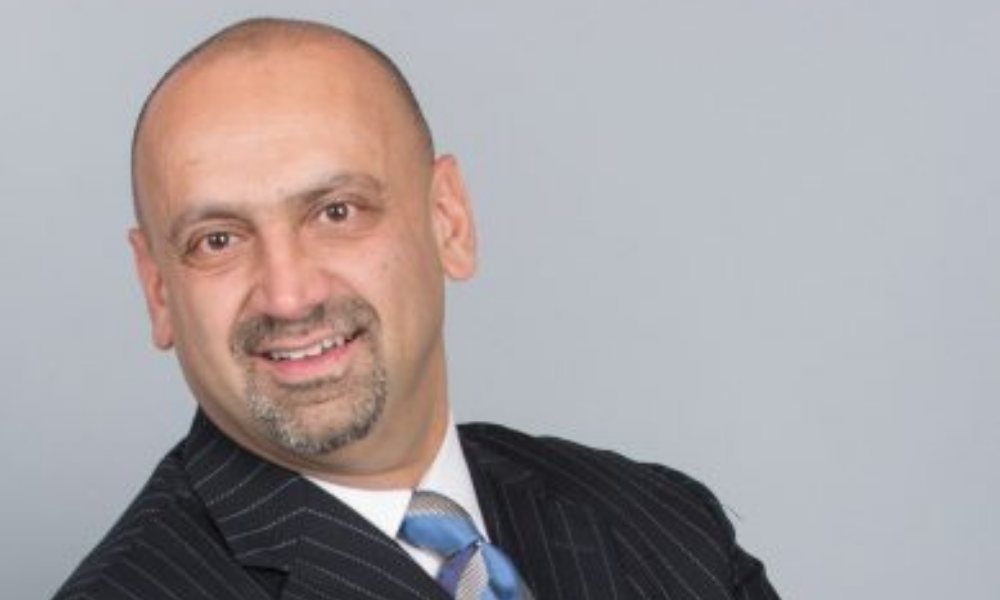 It seems non-QM is on every broker's lips at the moment, judging by how specialist lenders have been extolling the product's virtues.
Gone are the days when originators would steer well clear of this very specific type of loan. Put off by concerns about the product's apparent complexity, they preferred instead to pick the low hanging fruit of refinance.
Now, as the mortgage industry readjusts to changing circumstances brought on by the slow but steady increase in mortgage interest rates, both lenders and brokers are playing catch up.
In the last three months, lenders have been aggressively pushing more non-QM jumbo loan products into the market, with jumbo credit availability increasing by almost 6% - the highest level since March 2020, according to data from the Mortgage Bankers Association (MBA).
Read more: US mortgage credit supply boosted by non-QM jumbo loans
Conversely, in its latest annual forecast, the MBA this week said that it expected refinance demand to plummet in 2022 due to rising interest rates, which next year would likely hit 4% on the popular 30-year fixed loan.
One person who is happy to see the change is Raymond Eshaghian (pictured), the president and CEO of non-QM lending specialist, Greenbox Loans.
"Non-QM is much more accepted now," he told MPA at the recent NAMB brokers conference in Las Vegas. "When I first started offering the product, even my colleagues looked at me like I was nuts."
That was seven years ago, and since then he has committed himself exclusively to the non-QM space, unlike more recent comers. "There are a lot of lenders that have gotten into this as a complement to their other products, thinking that non-QM is a nice product line to add, but a non-QM lender like Greenbox specializes in the product - this is all we do," he said.
According to Eshaghian, Greenbox Loans has seen non-QM business volume double year-over-year (the largest client base for the product can be found along the East and West coasts), which he sees as further proof of the product's success.
"Everybody's very excited about non-QM and they understand more than ever that this is the future, and with the prospect of interest rates increasing, they recognize that the refi business is basically going away," he added, while making it clear that he was not in favor of all the recent developments in the non-QM space.
In a statement that will undoubtedly raise hackles in the fintech sector, he was adamant that non-QM required manual underwriting.
"I don't care how many people say you can automate non-QM, as far as we're concerned, non-QM is common sense underwriting and an automated system doesn't do it justice," he insisted.
He also pointed out that non-QM was not a perfect fit for all borrowers: "For many non-QM lenders minimum loan amounts are $150,000, so standard blue-collar employees don't need non-QM."
But for borrowers who fit the profile – and even for some who don't - Greenbox has a made-to-fit loan. "We offer full menu products we call Elite for the A+ non-QM borrower, all the way down to the borrower that has credit issues; that doesn't fit in the wraps," he said.
Read more: Putting the subprime ghost to rest
That includes a type of customer who has been ignored by the mortgage industry for the most part – the ITIN or non-citizen borrower, who is required to have a taxpayer identification number but does not have one and so is not eligible to obtain a social security number.
Eshaghian described them as "the best borrowers on the planet", saying they would rather "not put food on the table and make their mortgage" because they were "so committed and so blessed and honored to be able to buy a home of their own".
The launch of the product proved controversial among many of his industry peers, he conceded, revealing that he received "a lot of hate emails" from traders who accused him of supporting illegal immigrants.
Sticking to his instincts, he later felt vindicated when a large lender began offering a similar-style product. "They recognize that there is a market for this and that there's a lot of those type of borrowers who need to be served," he said.
Taking pride in describing Greenbox as "an exception-based lender", Eshaghian said the company only turned down a loan "after exhausting all channels".
He added: "Let's put it this way, every loan that gets declined, I have to sign off on, and you don't want to decline a loan unless it's bad; if it's something that a borrower doesn't legitimately qualify for."