Here's a "little formula" for originators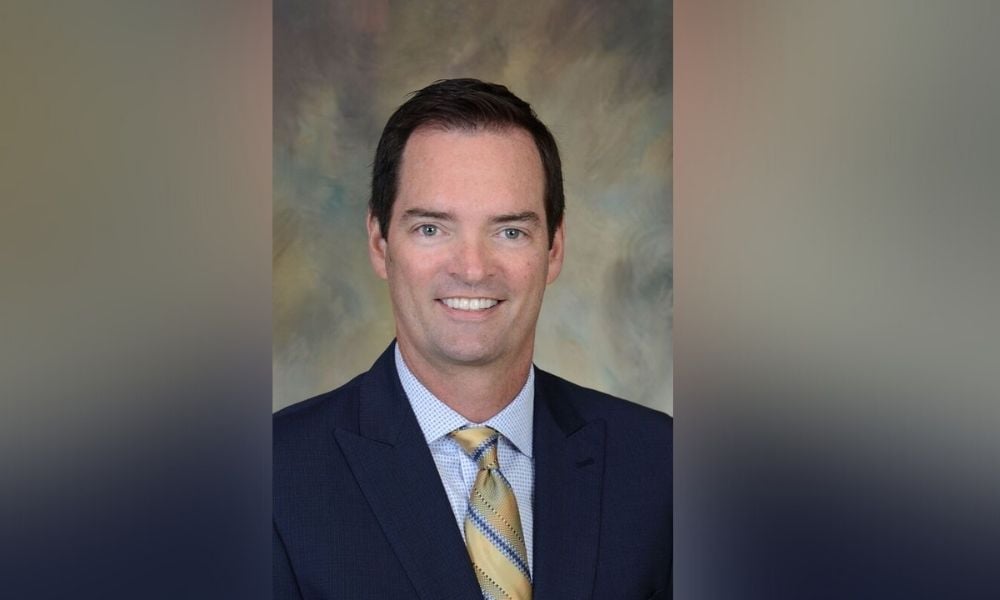 As originators scramble for business amid the drop in refinance loan demand, non-QM specialist Angel Oak Mortgage Solutions has published a concise must-have guide for mortgage professionals eager to bolster their pipelines.
Entitled '5 Key Steps To Prepare You For A Successful 2022 Using Non-QM', the easy-to-read flyer provides useful tips for originators eager to get a slice of the non-QM pie.
And, according to the firm's executive vice president of production, Tom Hutchens (pictured), their number is increasing all the time.
"There's going to be more and more lenders dipping their toes in non-QM because of what's happened on agency and government," he said.
Read more: Non-QM lender Angel Oak Mortgage Solutions on a mission
The shift in interest to non-QM is essentially down to two things – 'rates' and 'refis'. According to the latest data from the Mortgage Bankers Association (MBA) refi demand fell by 15% last week following a rise in the 30-year fixed mortgage interest rate to 3.31%.
Over a broader period, refinance demand plummeted by 41% compared to the same week last year, while previous MBA forecasts have concluded that refinance originations will continue to shrink and eventually drop by 62% in 2022.
Meanwhile, non-QM lending is expected to reach $25 billion this year, surpassing the previous record set in 2019.
Notwithstanding the fly-in-the ointment in the shape of the omicron COVID variant, non-QM's upward trend appears unstoppable.
Hutchens said the decision to put out the flyer was in response to a barrage of questions from originators, curious to find out more about the product.
He said: "We felt that we needed to put together something; a little formula for everybody to follow because we're getting the same questions over and over - 'OK, I want to originate non-QM, but how do I do it?'"
Angel Oak has identified five key aspects every originator should focus on to make the most of non-QM, namely leveraging their social media presence, networking extensively and productively with a variety of sources, establishing a personal brand to promote the product, partnering with seasoned lenders with the relevant experience, and finding a non-QM niche for themselves.
Surprisingly, many originators were not taking advantage of the marketing opportunities afforded by social media, Hutchens said.
"There are many originators that do not really use it at all, certainly from a professional standpoint. And one thing that we hear a lot is that people always struggle with content - and content is key.
"Social media is where a lot of successful originators get their exposure, it just needs to be a part of everyone's successful marketing plan," he said.
Along with a strong social media presence, Hutchens stressed the importance of networking, but not in the way many originators have been doing up to now.
"Most people are trained to network with the real estate professional only and, specifically, the real estate agent. Their idea of networking is going to a real estate event once a quarter, whereas we're talking about putting a communication plan together to a broader network, so they're connected with a lot of people from different industries," he explained.
Read more: "All the momentum seems to be building in non-QM" says Angel Oak EVP
Finding the right niche in the non-QM space can be challenging, especially when many in the industry don't even know what the product is about, Hutchens remarked. But clarity is key.
"People don't necessarily know what non-QM means, especially someone who's a real estate agent. You can't market non-QM because that is not really a well-known term.
"What we are saying is pick one or two of the programs that people can understand, like 'I'm a self-employed bank statement expert'. You don't have to know anything about non-QM to know you work with self-employed borrowers."
Additionally, Angel Oak's guide includes an offer for specialized training services ("originators don't have to create anything; it's truly plug and play"), all part of the company's ongoing drive to educate originators into understanding that non-QM requires a more nuanced approach.
"We've been doing non-QM longer than anyone. If you're working with a reliable non-QM lender that gets loans closed, that makes a world of difference, because you have to work with someone who knows what they're doing, especially in 2022."