"We only offer products that will make a difference to either rate or guidelines"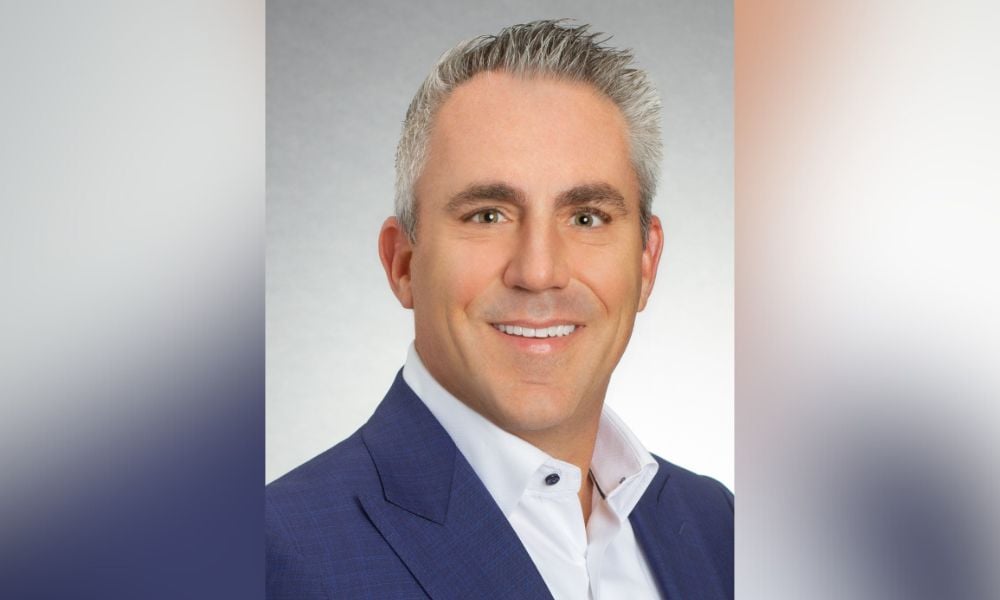 This article was produced in partnership with Orion Lending.
Desmond Devoy, of Mortgage Professional America, sat down with Curtis Edwards, co-founder and chief lending officer at Orion Lending, about how changes made to how capital markets were managed, and changes to their core products, like Titan Prime Jumbo, Titan AUS, COIN Fuel DSCR and Boost DPA, have made a positive impact on the company as it prepares for 2024.
Changes made at Orion Lending several months ago are already starting to bear fruit.
Orion has experienced an increase in volume in recent quarters, in part because of diverse products and competitive rate offerings.
Orion hired a new leader for its capital markets team, bringing new knowledge and opportunities, helping the company "capitalize on this market".
"Earlier this year, we retooled our capital markets pricing methodology which has helped us gain market share and offer a more competitive rate and price," said Orion's chief lending officer and co-founder Curtis Edwards (pictured) during a recent interview. In fact, October 2023 was the company's biggest funding month in nearly two years.
But those are not the only changes Orion has made, as its Non-Agency Titan AUS and Titan Prime Jumbo products have gotten an exciting makeover.
Orion has recently revamped the product and "improved pricing dramatically," said Edwards. "We've rebranded it (Titan Prime Jumbo) as a premium price jumbo product."
Demand for those competitive products have grown significantly in the past year.
"As tough as this market is, I'm extremely optimistic for the coming year," said Edwards. "We've done so much work this year to position ourselves for whatever comes next in 2024. We're ready for it."
He underlined Orion's low cost to originate, as well as their constant weighing of costs and benefits. The company is incorporating more AI automation, he said, allowing it to scale up or down as need be without having to add any bodies to the roster.
One tech tool at the company's disposal is a feature called "Strike Price" in its pricing engine. In an especially volatile market, if a client is not ready to lock in a loan yet, "you can set your desired strike price and a variance and we'll notify you via text, email, whatever it may be, immediately with an alert to lock.
Another piece of Orion's proprietary technology that is proving popular is its STAR Broker Portal, which is always being innovated and improved.
"STAR makes it very easy for someone to upload a loan," Edwards said. They can upload their 3.2 or 3.4 forms – the system accepts both – and "the system does the rest. It's all about ease of use. In mortgages, in new tech, the bar is high, and you've got to rise to it to compete."
A tour through Orion's product offerings
Edwards said that the organization has had "incredible success this year" in the DPA and in the non-agency markets, in particular with Boost DPA, COIN Fuel, and the Titan jumbo products.
Here's a bit of a tour through Orion's product offerings, with Curtis Edwards as our guide:
Titan Prime Jumbo – "It's an A paper jumbo. The guides are pretty vanilla, but it's priced extraordinarily well. It does offer primary second home and investment loan amounts of up to $2.5 million, up to 85% LTV on primary, down to 680 FICO, with 15, 20, 25, 30 year fixed, and various ARMs. But the real kicker on this product is how well it's priced. We do competitor price compares every single day and we're typically among the top in the nation on this jumbo."
Titan AUS – "It's also priced very well, but it's more of a simplified underwrite," he said. "Whatever income requirements are returned on the AUS is all you have to provide, up to 80% LTV, loan amounts to $2 million, for a 20, 25, 30 year fixed. And that will go DTI 49.99%
Boost Down Payment Assistance (DPA) – "This is kind of my baby," said Edwards. The Boost DPA is a proprietary product that Orion securitizes and "we service the first and second, so there's no end investor on this product. We are the investor, which affords us the opportunity to write our own product guidelines." The performance so far has been doing "very well." The borrower can be a first-time homebuyer, but it is not required. Additionally, Boost allows for FICOs down to 580, DTI per AUS, and manual underwritten loans are allowed. It's good for FHA and USDA.
COIN Fuel DSCR (Debt Service Coverage Ratio): "This product has been a huge success. We actually have three different versions of DSCR." COIN Fuel DSCR is a premium priced DSCR program with a minimum FICO of 720, minimum DSCR of 1.00, and max LTV is 70%. "So it's a more restricted product, but priced very well for investors," Edwards explained.
Edwards added that the Boost DPA products are "such a great product for low-to-moderate income borrowers," he said. "The 3.50% percent can be used for down payment, closing costs, whatever they need it be used for. And it's great for those borrowers that just don't have the ability to necessarily save 3.50%, or 10% or 20%."
Their DPA products have been available for over four years now and "have been among the nation's top providers when it comes to DPA's," he said.
Orion's focus on the future
Over the past nine years, more than 50% of its book of business was purchase – even in 2020 and 2021 when "refis were falling out of the sky." Additionally, over the course of the last year, Orion has continued to focus on purchase-centric products.
"People always need to buy homes," he added. "We largely focus on products that will make a difference for our broker partners, either in rate or guidelines."
He predicts that the remainder of 2023 and early 2024 will see an "interesting time in the market." Some of our competitors are still living off of the windfalls of 2020 and 2021, but "piggy banks are going to start running out eventually, and we're going to see some tough decisions being made," especially with the unpredictable economy.