She's more than prepared to excel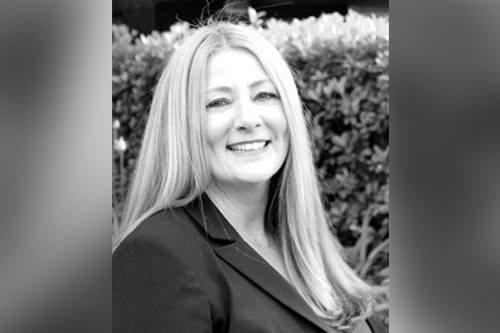 Louise Woods (pictured) was born and bred in the mortgage industry, and as she steps into her new role as regional vice president at Arc Home, she's more than prepared to excel.
"Women in leadership roles are extremely effective - our ability to multitask alone gives us an advantage," said Woods, who grew up in a mortgage family and has been in the business herself for over 30 years.
"Our industry is really not a career you pick in college - 'Hey mom/dad, thanks for the four-year education but I want to be a mortgage broker!' - but really we should. For both men and women, the mortgage industry is a fantastic opportunity for all."
Starting out in operations, Woods received her DE CHUMS number in the early 90s and underwrote FHA for a while before deciding she was "a true salesperson." However, her operations background has served her well throughout her career and in her role today, as she "can quickly problem solve, having history working the file beginning to end."
When asked what is the first thing she'd like to accomplish in her new role, she laughed.
"First thing? First 100 things!" she said.
One thing is for sure - Woods didn't get to where she is today by thinking small. Heading out of 2020, a year everyone is ready to put in the past, she notes, Woods has a personal goal, a team goal, and an overall company goal. She wants to help build up the sales team, focusing on NonQM and FHA products - as she has a strong background in both - for both wholesale and correspondent channels.
"It all comes down to increasing Arc Home's overall business," she noted, adding it's a naturally diverse group where talent breeds talent.
While the non-QM market has been through the ringer in 2020, Woods expects 2021 to be a great year as, with mortgage rates at all-time lows, full products in non-QM and Jumbo Prime are back. In fact, she says they have more product to help borrowers refinance or buy a home today than they've had in the most recent 15 years.
Also, because of the hardships of 2020 and the continued uncertainty around the economic environment, Woods predicts more people will seek out non-traditional financing options.
"More and more people are becoming entrepreneurs, so a bank statement program really helps them buy or refi," she said. "In addition, we have another group of investors in the marketplace today looking for homes because rents are so high. Our DSCR program fits this well. Also, there is a lot of moving happening today — people are moving out of the city and to more suburban areas since COVID, which opens up a lot of financing needs."
Going forward, Woods is looking forward to working with Jaye Craft, fellow regional vice president, who is also focused in the West, to grow the West sales team and support them in their efforts. As with everything else this year, the future of trade shows is somewhat up in the air but when they are back up and running, Woods and Craft plan to leverage them to send a message to the industry.
"We will be joining forces to pull together and present everything that is fantastic here at Arc," she said.