Company reports positive results as mortgage market continues to recover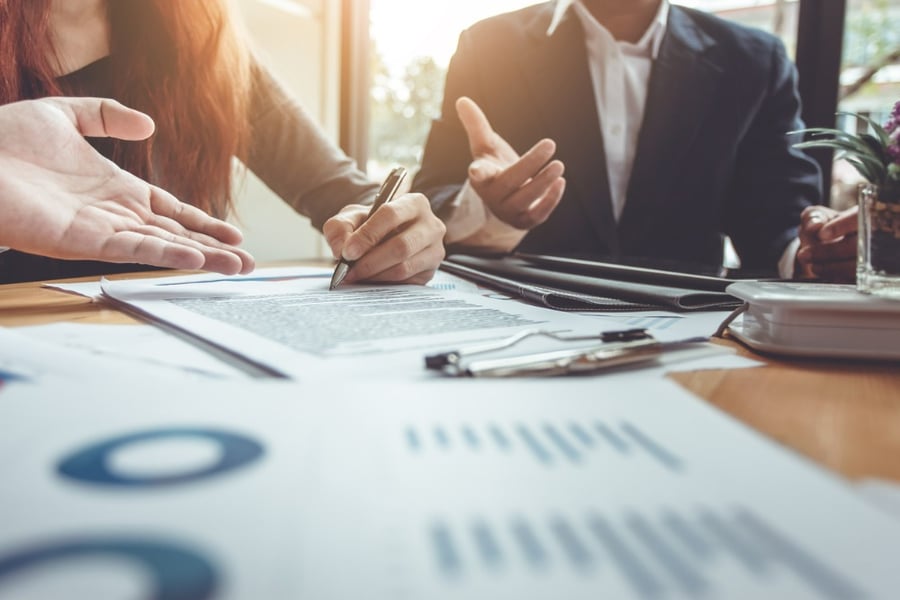 AG Mortgage Investment Trust turned things around in Q1 2023, reporting a profit of $8.7 million compared to a net loss of $14.6 million in the previous quarter.
Despite the market turmoil, the company grew its book value by 4% per share to $$11.85 and $11.48 on an unadjusted and adjusted basis, respectively. AG Mortgage also maintained an ample liquidity of $88 million, CEO Thomas Durkin said.
"The first quarter of 2023 got off to a constructive start, continuing the signs of recovery in the markets that we saw developing beginning in December," he said in the company's earnings call. "This momentum continued through January and February until the sentiment disappeared in mid-March as the regional bank crisis took over. This reintroduced interest rate volatility back into the market, sending the front end materially lower.
"We continue to use our excess liquidity to repurchase our common stock. And during the quarter, we repurchased 923,000 shares at a weighted average price of $5.68, creating 2% of accretion for shareholders."
Durkin added that the company remains focused on minimizing its warehouse risk and staying disciplined in terms of issuing securitizations throughout the year.
"We also believe that there could be opportunities to buy portfolios of loans from field banks or ones that need liquidity," said Nicholas Smith, chief information officer of AG Mortgage. "In addition to these opportunities, we are finding attractive investments in home equity mortgages, conventional investment in second-home residential mortgages, and both qualified and non-qualified residential mortgages."
AG Mortgage's investment portfolio was $4.5 billion in Q1, compared to $4.2 billion in Q4 2022. It acquired $264.8 million of agency RMBS and $10.9 million of non-agency RMBS.
Arc Home, the company's non-agency loan origination arm, originated $239.1 million of residential mortgage loans during the period. However, it reported an after-tax net loss of $5.2 million.
"Although the results for this quarter were not materially better than the previous, we are heading into the next quarter with strong momentum, given a significant pickup in registrations and locks, realization of cost and productivity efficiencies along with new client acquisitions," Smith explained. "Although we expect gain on sale margins to increase over the coming quarters as the impact of consolidation provides some relief, the management team is focused on factors in their control."
Want to make your inbox flourish with mortgage-focused news content? Get exclusive interviews, breaking news, industry events in your inbox, and always be the first to know by subscribing to our FREE daily newsletter.