Helping originators spread the word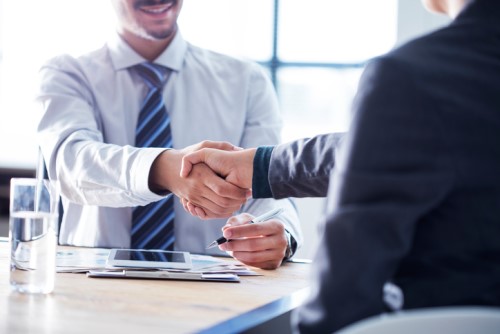 For the past five years, Angel Oak Mortgage Solutions has been on a mission. They've been educating originators about non-QM loans and explaining the new products, programs, and guidelines. As more people become aware of and understand the facts, they want to participate, said Tom Hutchens, senior vice president of sales and marketing at Angel Oak Mortgage Solutions.
"We now have a track record of production and performance, and when we started this, frankly people were afraid. They were still comparing us to the pre-crisis subprime Wild, Wild West, even though we assured them it is a different game now," he said. "Now we have the proof in the performance of the loans that have been originated. Now people understand it, obviously what's going on in the market, they know they need it."
Originators may feel that they're out on a limb when they start looking at non-QM loans, but once they know about it, they can use it to change to barriers that are facing the market, as well as pass on education to both sellers and their realtors. The awareness campaign has a trickle-down effect: lenders to originators to realtors to borrowers.
"Getting the realtors I think is the next logical step and the realtors will get to the borrower. There are still some people who are going direct to the consumer from an originator standpoint, and there's that too, we've got some successful scenarios from lead generation companies; they don't know what to do with a lead if it's a 620 credit score, [nobody] wants to buy it. A 750, they've got a hundred people ready to buy that. But [not] a 620 and a borrower that does have the ability to repay but has some credit dings," Hutchens said.
When borrowers in the above scenario are selling property, then there's a chance to shift the market. These would-be borrowers may have the desire to move, Hutchens said, but think that their options are limited – especially those self-employed borrowers who think that the only options involve submitting their tax returns.
"I think there's a lot of potential sellers that don't think they can qualify for their next loan. And so there's all this hesitation of everyone in the market, because that's why realtors get excited. They not only know borrowers, they know potential sellers,"
In the fallout of the financial crisis, the realtors were that first line of defense, so to speak, telling particular borrowers that they weren't going to fit into the government loan box, so it wasn't worth seeking a mortgage at all. Not all realtors, however, may know that there are better alternatives available now. Once they do know that these options exist and that they're not lending money to risky borrowers, Hutchens says, it creates a scenario where both parties can increase their business.
"The originators that are going out to the realtors right now and showing them these new products, the enthusiasm from the realtors is what is taking a lot of loan officers' business to the next level because those realtors, they know the borrowers and since they know the borrowers, they're getting excited about it because that's more opportunity for them to sell houses."
The originators who adopt non-QM products as an extension of their product offerings as opposed to using them as a last resort are the originators who could have the most success. It's a growing market, to be sure. MBA predicted that non-QM business would double in 2018, but Hutchens says that May was a record month for Angel Oak and they're going to "far exceed" doubling the business.
"We're going to blow away doubling our 2017 volume. And as more, as the awareness continues to grow – because now it's grown exponentially, now we're seeing correspondent lenders want to participate in the space, and two years ago, there was no interest. So we're seeing, everyone – warehouse lenders, correspondent lenders, everyone now – because the proof is in the pudding. The performance of the loans is what speaks first now, and it didn't before; it was more of a 'trust us, we are going to produce good loans.' Now it's, 'look at the loans that we're producing, they are good loans, they're better than government loans you're doing today,'" Hutchens said.
Ultimately, non-prime loans are a means to an end, and that end is to close more loans and get more people into homes.
"Loan officers almost back themselves into that corner of I've got the lowest rate, and they lead the conversation to that, instead of, you're buying real estate, it's going to be the best investment that you're ever going to make in your life, let me find you the best product. And so non-QM, QM, really that doesn't matter. Be that consultant that's going to just give the borrower the best thing that they need to make the investment."