CEO explains why this subset of the commercial space is white-hot, and how mortgage pros can expand into it easily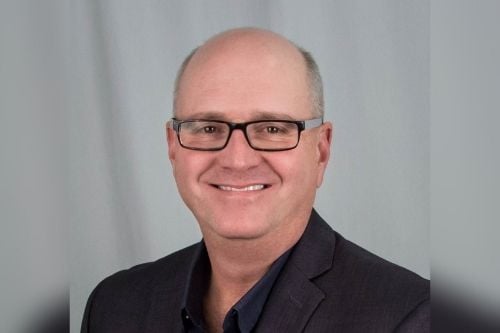 Originators across the country made record profits last year by doing a few things really well. The perfect storm of low rates and hot housing markets made it possible to close hundreds of millions in loans through agency purchase deals and agency refinances. Even a small uptick in rates through the first quarter of 2021 has told us that this year, mortgage pros are going to have to broaden their offerings.
While some are advocating for non-agency product sets to make up for lost pipeline volume, or obtaining a real estate licence to vertically-integrate your business, one lending CEO believes there's opportunity for residential originators in a segment of the market that's technically designated as commercial, but is still all about finding homes for people.
RCN Capital CEO Jeffrey Tesch (pictured), explained that residential mortgage pros may find fertile ground in the now-booming single-family rental (SFR) space, as well as in the fix-and-flip market. SFRs, in particular, have gone gangbusters in the past year, driven by huge demand for single-family housing and a growing affordability problem for prospective homeowners. Tesch believes that mortgage pros expanding into these commercial sectors will be able to take part in the huge success single-family investors have enjoyed in recent years.
"At RCN Capital we continue to focus on our segment of the residential space, non-owner-occupied investment properties," Tesch said. "We believe that market is absolutely going to continue expanding at a rapid price through 2021 and well into 2022. Single family housing is in high demand and those who can't afford to buy will be renting. On the investment side, too, this demand is spurring the rehabilitation of dated and distressed housing."
Read more: One quarter of America's malls are about to close
The refi boom, Tesch explained, has kept many independent brokers out of this booming market. The volume of demand they were facing meant they simply didn't have the bandwidth to expand their offerings, even into this white-hot market segment. Now, however, as refi volumes drop dramatically in line with rate increases, Tesch believes that mortgage pros have a real opportunity to grow in the single-family investment space.
Tesch explained that for brokers and originators used to the residential owner-occupied space, his markets aren't that much of a change. The key difference is one of mindset, these deals are assessed as business transactions rather than personal purchases. An individual's credit history matters less than what the property can earn from their investment. This allows mortgage pros to think somewhat more outside the box, working out the prospects of these homes as businesses, and the track record of the investor as a business owner. Profit margins on a fix-and-flip, for example, can be quite accurately estimated by an appraiser. As can likely rental income.
Some of the creativity in this space comes from working out the interplay between fix-and-flip lending and rental lending. As house price appreciation plays more of a role in the market, some investors, who initially wanted to flip a home, might see greater value in holding on to it for a few months or years. In the meantime, switching the home over to rental can allow them to maintain the property and pay obligations. As a lender with deep experience on both sides of this market, RCN is able to help an investor and their broker make that model switch.
Read more: NAR reveals top 10 CRE markets in the US
Beyond that experience and flexibility, Tesch emphasized that RCN is a family company with over a decade of lending experience under its belt. Its business has been built on its wholesale partners and it constantly invests in educating new broker partners, most recently through a training portal. Its goal is to empower local mortgage professionals with the knowledge to be considered an expert in this area. When a mortgage pro is seen as an expert, Tesch said, they always win.
To gain that expertise, mortgage pros simply need to master the basics - learning product sets and developing a detailed understanding of these markets through resources like RCN's training portal.
"You'll set yourself up for success through education," Tesch said. "That's one of the reasons we developed such a robust training program. We can drive success through that education and our marketing and implementation support. Broker shops that take those steps often get out of the gate pretty quickly."