Finding properties, financing, and contractors are all common difficulties facing new real estate investors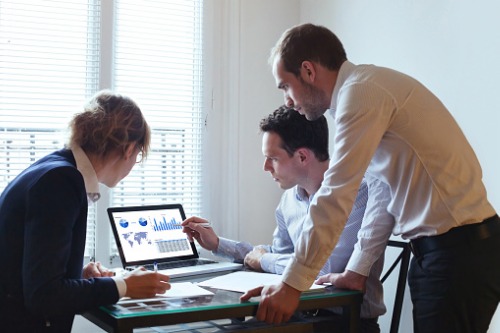 by Stephen Ballard
There are three common problems that new investors face when they're getting into the real estate game. Lean what those problems are—and how to solve them—before you get started.
Problem #1: The Property
Finding Properties
Your best friends here are your local wholesalers and good real estate agents. Experienced investors will have other options and relationships that allow them to get properties more directly, but if you're a new investor, you usually won't have that benefit and might have to rely on working with someone else who does have those connections.
One of the best ways to connect with local wholesalers is to attend local investment club meetings.
Finding Investment Clubs
The magic here is Real Estate Investment Association (REIA). National REIA has a page on their site where you can find local groups by your address. You can also search Google for REIAs in your area by adding "REIA" to the end of your local metro. So, in Dallas, you might way to use Dallas-Fort Worth REIA.
Larger metros will have multiple groups. Reading reviews of individual REIAs is recommend, and it's preferable to try them all to see which is the best fit. Meetup.com and BiggerPockets.com are also great places to find groups outside of official REIAs.
What Now?
Once you are at the group, your job is to advertise what you can provide, and explain what you need. Simply saying, "I am a new investor looking for properties," is the wrong approach. These wholesalers and agents likely already have buyers for their properties, or else they wouldn't still be in business. As a new investor, you have to be a little different—or else get lucky and meet them as they are looking to expand faster than their current customers can buy.
The goal is to talk to people and explain what you do have, or what you can do. Everything you can bring to the deal should be stated. Then you make your ask. Giving a timeline may also be helpful. An example might be, "I worked in residential construction for 10 years, have $100k in cash to use toward this, and I am looking for a property to purchase within the next month."
If you have the funds and the time, can provide the labor or have contractors ready, and the only piece you are missing is the physical property itself, you are going to be an attractive partner to agents and wholesalers who are looking to sell properties quickly and don't want to wait for investors to slowly piece together the rest of the deal.
Problem #2: The Money
If you don't have any other pieces except the property, you will need to find those as well. Most areas have a lender who is willing to fund at least 75% of the purchase and renovation costs, and most markets will go into the range of 85-90% of the purchase and 100% of renovation. This means you are going to need between 10-25% down. If you're new, assume 20-25% to be safe. If you don't have the cash, there are still a few options.
Short-Term Loans
These are sketchy at best, and predatory at worst. Most unsecured short-term loans are going to have extremely high closing costs and interest rates and will eliminate a chunk of your profit margin. Many lenders are also not willing to accept them as part of the funds needed to close, so pay attention.
Bringing in a Partner
Many first-time investors partner on at least their first few deals so they can split the costs, lowering the barrier to entry and helping with the management of the property. Be sure, however, to be cautious in this respect and partner with someone who you know and trust. Even then, have a contract written up ahead of time to protect both of you the best you can. Things go wrong in some projects; make sure any mistakes don't bankrupt you.
Save Your Own Money
Sometimes the best option is really to save for longer, even if it's the slowest avenue to achieve your goals.
Problem #3: The Work
If you are doing any kind of renovation, you are going to need to be able to do the work yourself or find a team that can do it for you. Unless the work is extremely minor, the second option is preferable.
Finding a great contractor is often the hardest part of the deal, especially in popular markets where even experienced investors are struggling to find good contractors. There are, however, a few things that can help you in your hunt.
Blast it Out to Everyone You Know
Tell everyone you know that you are looking for a contractor, and you might get lucky with a recommendation.
Check Craigslist and Angieslist
Gone are the days where you could open a phonebook and call every contractor looking to see who was willing to give you the lowest quote or could get to the property fastest. Using online sources instead, the concept is the same even though the medium has changed.
Vetting Contractors
Better contractors receive more jobs and are therefore busier, which means the contractors that are most likely to be able to take your job may not be the best. Many people will treat a contractor having other projects as a problem, but it's only an issue if other projects interfere with yours. You will likely not be providing enough volume to be their only client.
Make sure to vet your contractors for a few things in your preliminary conversations with them, including: current and previous projects, licenses, insurance, do they work by themselves or with a team, when can they start your project? Make sure that they are capable of doing the work that you want to be performed and have them provide examples if possible.
Licenses and insurance are a must. You can save money by working with unlicensed and uninsured contractors, but the quality of work is almost certainly going to be lower. If you get unlucky, your project will stall at best, and go under at worst. Don't mess with unlicensed or uninsured contractors; they aren't worth the risk.
It's ideal to know when a contractor can start work before you purchase a property, as it heavily dictates your potential profit. A great contractor who can't start your renovation for nine months isn't going to be helpful on a newly-purchased flip. Your profit margin would be eliminated by interest payments as your property sits and waits for him to begin, then waits for him to finish. Make sure they can start soon or wait to purchase a property until closer to their next opening.
Avoid these mistakes at the beginning of your real estate investing career can lead to more success earlier in the game.
Stephen Ballard is RCN's senior business development coordinator, specializing in building and maintaining customer relationships, finding and expanding business partnerships, and educating potential clients on RCN Capital's diverse product line. Joining the company in the summer of 2017, Stephen's mission is to expand RCN's saturation in local and national markets.