Flexible workspace continues to play a critical role in the reimagining of the office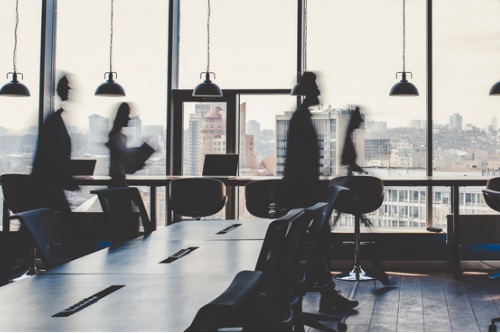 Unless you've been living under a rock, you've probably heard of Software-as-a-Service (SaaS). The model involves a third-party provider, hosting an application over the internet, generally via a subscription model. SaaS has been adopted by thousands of companies across the globe, making traditional software installation a legacy. We've also seen Transportation-as-a-Service, from the likes of Uber, Lyft and Zipcar.
Bryan Murphy, CEO of Breather, a flexible space provider based out of New York and Montreal, says the COVID-19 pandemic has accelerated the trend of Space-as-a-Service, especially in the office sector.
"Companies want space on-demand and on flexible terms," he said. "There is uncertainty around the future of the economy, the ability to return to work and the percentage of people that will continue to work from home."
Breather makes private space available to customers for as little as a few hours, to as much as a year, giving way to new office models. With a portion of the workforce expected to continue working form home for the foreseeable future, Murphy says offices will begin to look different, with more unassigned seating and open, collaborative areas.
"Going into the office will be less about individual work and more about collaboration. The times of cramming as many workers as possible into one space are over, and we are starting to see the pendulum swing back on that pretty significantly," he said.
The 'hub and spoke' model has also gained a lot of attention, with headquarters staying in the core, but perhaps using flexible space as spokes in suburban areas. This option will allow changes or scaling up or down easily, making it an attractive solution. Companies may also decide to ditch leases entirely, opting to use on-demand space, as needed. Murphy says bookings and inquiries for on-demand meeting space is increasing about 70% every 30 days at Breather.
While some companies are committing to returning to their offices, the timing is still less than clear, as the impact of the pandemic is expected to be felt through 2021. In New York, Citigroup and JPMorgan Chase have reopened their offices, and Sotheby's as well as the Museum of Modern Art have also asked their employees to return.
With over 67% of Breather customers returning to their flexible spaces, Murphy says they have made substantial investments to ensure employees feel safe upon their return.
"We've enhanced our cleaning protocols to CDC guidelines, upgraded our filtration and increased frequency of cleaning. We also offer sanitizing stations, desk dividers and even face masks, to try and make it as safe as can be for our customers."
Landlords are also starting to team up with flex space operators. Commercial real estate firm JLL says "management agreements appeal to landlords because, while they take on the initial risk of installing fit-outs, they receive a greater share of the revenue, plus the risk of leasing space to flexible space operators vulnerable to economic shocks is alleviated."
Over the past 90 days, Murphy says there was been a lot of activity and interest in their landlord partnership program.
"Landlords are beginning to realize that they can't do business the same way. A lot of landlords are coming around to developing flexible solutions for their tenants."