The retail and restaurant sectors are in peril, but COVID-19 has also levelled hospitality and tourism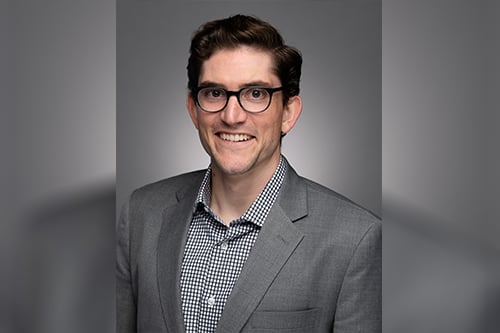 The hospitality and lodging industry has been right there alongside retail as one of the hardest hit sectors in the COVID-19 pandemic. Almost 6 out of 10 open hotel rooms were empty across the country, as of May 28 according to STR. This is in addition to the thousands of hotels shuttered completely.
Landlords have been pleading for debt relief as tenants galore have had to close their doors due to mandatory shutdowns. In addition, spending on travel and leisure aren't expected to make a huge jump, even as restrictions loosen. Contributing to this is the fact that over 40 million Americans have filed jobless claims since mid-March, when the coronavirus pandemic took hold, bringing the unemployment rate to 14.7%.
Hotel and retails loans make up more than 96% of the $32 billion worth of commercial property loans that are now in special servicing, according to a new Moody's investors service report. That's more than double what was recorded at the end of February before the pandemic hit. Borrowers with loans bundled into commercial mortgage-backed securities usually turn to special servicing seeking relief either when a default occurs or seems likely.
"The special servicer can either renegotiate with the borrower, take the property if they need it as collateral, or they can look for some sort of sale, whether it's a note sale [where investors can purchase a mortgage often at a discounted rate], or they might sell the property itself," said Omar Eltorai, market analyst at Reonomy, a commercial real estate property intelligence firm. "I do think that there will be a lot of institutional attention there and those generally reflect higher quality assets."
Hotel loans accounted for 65% of the loans that were transferred to special servicing since March, at the start of the pandemic, totaling $12.6 billion, according to the report by Moody's.
U.S. hotels have already lost more than $29 billion in room revenue since mid-February when the crisis began to escalate, according to the American Hotel and Lodging Association (AHLA), and the CBRE is predicting that 2020 will be the worst year on record for hotel occupancy, even worse than the Great Depression in 1933.
"This is more severe than anything we've experience in the past, booking completely fell off and there was lots of pain. That being said, the hospitality sector has always been known for being a little bit more volatile than the rest and the severity really depends on the location, the response and the individual properties," said Eltorai.
The health crisis which has already spurred on a liquidity issue, has the potential to lead to a solvency crisis, he added, but once the pandemic is resolved, hospitality, along with the other commercial sectors will begin to bounce back. While a recovery is inevitable, there's still a giant question mark surrounding when and how fast it will take place.
Easing out of the crisis
As the public slowly eases back into becoming more comfortable with traveling, budget conscious options included extended stay and economy hotels might be the first to see a return, but luxury options will not be left out.
"I think a select few higher end hotel operators are going to start seeing more bookings because job loss is more rampant in the lower paying sectors. When people feel safe to travel again, higher paid individuals might be willing to pay for better service."
Hotels are implementing increased cleaning regimens in order to attract more business as well. IHG, which owns hotel chains like Holiday Inn, Crowne Plaza and Intercontinental announced this month they were redefining their cleaning protocols and service standards to give guests confidence as they re-establish travel norms.
That includes deep cleaning with hospital grade disinfectants, reduced contact at check-in, touchless transactions, removal of in-room furnishings and high-touch items like decorative pillows, and additional deep cleaning of high-touch surfaces in common areas. They will also implement new standards and service approach to buffets, room service and catering.
"It will be interesting to see how much pent up demand there is for travel again, but I think there's a long road ahead, especially in places where concern is high around a second wave of the virus." said Eltorai. "I'm in New York and we are taking it very seriously, but I wouldn't be surprised if places that were less severely affected start seeing a recovery."