Make sure you understand the investment…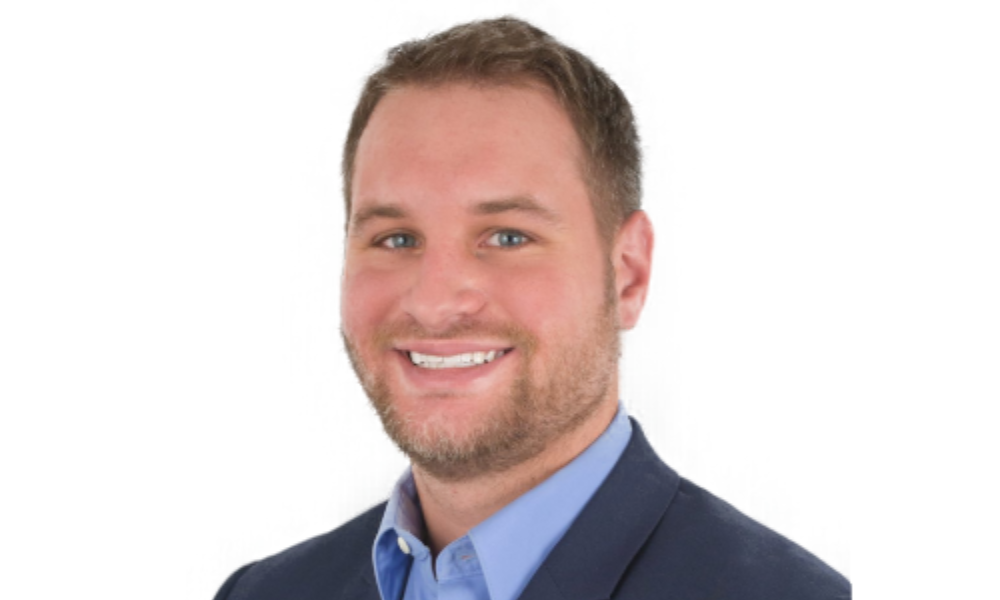 The following article was provided by RCN Capital
For real estate investors across the country, one of the biggest obstacles is finding their unique formula for success. Often the decision comes down to whether the investor is prepared to take on a landlord type role for long-term rentals, or if the quick cash of a fix-and-flip is preferred. However, with more education in the industry, investors learn more about avenues to success and different niches in the real estate investment space. One of those avenues is investing in short-term vacation rentals. There is tremendous potential in this property type to bolster your portfolio and truly let the property work for you. Vacation is everyone's favorite word, and it is a highlight of everyone's year, especially for families. Having one or multiple vacations rentals in your portfolio as an investor can be beneficial to creating long-term success and wealth.
Understanding your investment
The one aspect of real estate investment properties and specifically vacation rentals is that the due diligence and understanding of the property and market you are about to invest in is paramount. There are three different types of ways you can go about this property research.
You can hear about vacation rentals based on reputation or word of mouth. There are a number of different vacation spots that come to mind across the country based solely on stories you've heard from others about these dreamy destinations. Take for example, the Outer Banks in North Carolina, Myrtle Beach in South Carolina and Lake Tahoe in California, these are all destinations you've probably heard about. Even though you may have never been there, it is easy to get lost in the thought of owning a vacation rental in one of those areas and reaping the benefits.
Past experience is also another driving factor when investors are trying to determine where to invest for a vacation rental. Growing up I went on many vacations to Cape Cod, the classic trips are etched in my memory and it is easy to remember and understand why Cape Cod always has families coming back every year to experience something new the area has to offer. The perk of family-friendly fun means bigger properties and higher rents as well so as an investor, areas like these are important to consider.
The last model of picking out an area for a vacation rental is real time research. This is clearly the most expensive route, but you can't replace taking in the atmosphere you are about to invest a significant amount of money into. Spending time in areas such as these can be a big help in determining where you decide to invest in a vacation rental investment property.
One crucial factor when deciding on a vacation rental investment is that some lenders in the industry will not allow the investor to spend a day in the property. These properties are designated as non-owner occupied. The important question still remains when trying to decide on a vacation rental, "Would I vacation here?" or "Is this someplace a family can create memories and want to come back to?" are two burning questions that every investor needs to have answered before they take on a property.
Once a location rises to the top choice for an investor other work must come into play. Researching the market for homes in the area is a clear first step. What should you expect to pay for a property in the area? What can you charge for rent? What amenities are here to attract couples or families? Are a lot of areas public or private? Pet friendly? These questions can be a part of a checklist for an investor as they zero in on the perfect home. Other top selling points include local amenities, quality restaurants, and a variety of fun activities that can keep your renters entertained throughout their stay. Combining the personal feel of an area that you as an investor would like to stay in coupled with the fact that the area itself is booming and full of opportunities to keep renters happy is a sure-fire way to guarantee you made the right choice to invest.
Attracting travelers to your vacation rental
After the property is secured, the next stage of work begins. Having a property in a desirable location is half the battle, but you only make money and see a return on investment if renters find your property. When it comes to marketing your property there are a couple different ways you can go about advertising it.
One of the most common ways to do this are the premiere vacation rental sites such as AirBnB and VRBO. These sites are designed specifically to promote your vacation rentals as well as accentuate the unique aspects of your property. Having a pool or hot tub can set your property apart immediately. Proximity to the beach is a big one and adding amenities such as a grill or beach equipment that you can keep in storage at the property is important as well. Taking the onus off the renter and making their stay as easy as possible is the way your property gets chosen. There is also ample space for providing a write up about the property to ensure people know every last important detail. The amount of effort you put into advertising your vacation is very evident on these pages and can greatly affect the renters experience and rating they give you. Use these sites to your advantage and be responsive with your renters. Accommodation and convenience for your renters can be steps to ensure repeat business. The only drawback to these sites is that your property has the potential to become a needle in a haystack.
The alternative is a little bit more work on your end as the investor, but the payoff could be that much greater as well. You can also design your own website and tailor it specifically to your vacation rental property or properties if you are looking to own multiple. Adding videos or photos on to the site can set you apart from other rentals in the area and you can choose to market your rental without having the distraction of a website that can offer a potential hundreds of other vacation spots in the area. You can even start a marketing campaign across your social media platforms to highlight what your vacation rental property can offer guests. The perk here is simple but worth reiterating. Creating your own site removes your property from the clutter of all the other properties on the typical vacation rental apps or websites. Having the property standalone can allow a renter to see your property in its entirety and many people prefer the one-on-one attention they could get from your website as opposed to the overwhelming number of options other sites offer. Typically, the personalized websites work for more private properties or communities while AirBnB and VRBO is ideal for the highly populated vacation areas.
Pros of owning your vacation rental investment property
There are so many pros to consider that can stem from owning a vacation rental investment property or a long-term plan to own multiple properties. An obvious pro is the passive income that can be a result of owning a vacation rental. The one distinction between a standard long-term rental with a tenant in place year-round and a vacation rental is that there is definitely a busy season that can lead to an uptick in what you are able to charge for rent. There will clearly be a chunk of a few months or maybe even half the year where your rental property will be extremely desirable. The busy season will come and go, but with the upcharge in rent you may still be able to hit that number for a proper ROI. You will have less work throughout the remainder of the year but taking advantage of that block of time where your property is in high demand is a perk. The rest of the year can be dedicated to your marketing efforts as well as any property maintenance you can make to increase overall value. The vacation rental strategy can be similar to a "set it and forget it" infomercial ad. Set up your property to be as beautiful as possible for that period of time you know you will have renters and let the income roll in throughout.
Another positive of a vacation rental is the tax write offs you can take advantage of. Every savvy investor is aware of tax write offs and the benefits they can provide when it comes time to file. An investor would only need to rent out a property for two weeks to consider it a business capable of tax write offs. As an investor you can lump in any maintenance or repairs as a write off as well as those annoying fees that some of the bigger sites charge in order for you to list the property on their site. The standard tax write offs include cleaning, supplies or amenities, property management fees and the big ones that include insurance premiums and interest from your mortgage. This extra chunk of cash that you can be refunded through tax write offs goes along way to a successful bottom line.
The last pro of a vacation rental is extremely long-term, but it pays to plan ahead. An investor can consider any of the following scenarios as long-term benefits. Picture a scenario where you invest in a vacation rental property with a long-term rental loan from a private lender such as RCN Capital. After the 30-year loan has run its course, the goal would be that the property is completely paid off and owned free and clear. After a career of hard work and smart investments, you can then transition that rental property into a personal asset. If it was non-owner occupied for that entire time (which is a stipulation with some lenders) you can finally take advantage of that property other renters have been enjoying for years. Conversely, these vacation rentals can also be a valuable retirement strategy. Once the grind of working five days a week for decades is in the books, still hanging on to a vacation rental you can profit from in addition to a healthy 401k ensures that you will have enough money to enjoy your retirement and never have to worry that you didn't save enough. At that point too you could hire property managers to oversee any of the big projects related to the vacation rental while still seeing some of the profits. The final option would be to sell the property entirely and move on. You can demonstrate to another investor that this property is a viable investment as you yourself just profited from it for decades. Provide proof of any upgrades you've made, equipment you've bought or improvements in the surrounding area that have bolstered the overall destination your investment is located in. You will also be able to provide tangible proof of the money you've made to entice them even further.
With all the benefits laid out in the article above it is easy to see why investing in a vacation rental property is a successful strategy. The execution is always a little tougher and that's where RCN Capital can step in and help. We can discuss a product we offer specifically for investors looking for vacation rentals and go over any strategies or roadblocks you may think of throughout the process. Reach out to us for more information regarding your interest in pursuing a vacation rental investment property.