A new report found the percentage of on-time rental payments in the first week of September are up slightly compared to August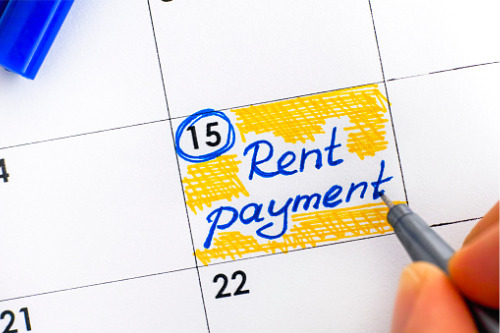 Millions of American renters continue to struggle with their housing payments, as expanded unemployment benefits from the government came to an end. However, according to a report by Apartment List, 68% of renters were able to make an on-time rent payment at the start of September, which is a slight improvement from the month before. Igor Popov, chief economist at Apartment List, says while this improvement is a pleasant surprise, it might be attributed to some renters dropping out of the market totally.
"We aren't capturing the renters that had to move back in with family or stay with a friend for some time. My concern is that the renters that were worse off are starting to fall off, and what we're seeing is some consolidation of people exiting the rental market totally," he explained.
Some more telling figures from the report is the fact that many renters are still concerned about unpaid rent obligations from prior months. One in three renters started September still owing landlords payments from previous months. Among those who have a balance owing to landlords, the report found that about half owe less than $1000, indicating that the government stimulus cheques could help a significant share of renters catch up. The CDC recently issued a temporary halt in evictions through till the end of the year, as that monetary assistance has since expired. This move received criticism from multifamily advocates like the National Multifamily Housing Council (NMHC).
In a statement, NMHC president Doug Bibby said "an eviction moratorium will ultimately harm the very people it aims to help by making it impossible for housing providers, particularly small owners, to meet their financial obligations and continue to provide shelter to their residents."
He urged policy makers to consider negotiating a strong rental assistance program and allow state and local officials to tailor protections to their own jurisdictions.
Despite these changes, only 5% of renters owed more than $2000 indicating that despite the struggle, renters are working to the best of their ability to keep up. Popov says it's also a sign that renters and landlords are continuing to work together to either negotiate new terms or allow for some flexibility.
"We do not want people losing their homes during a public health crisis, but an eviction moratorium is not design to support anyone financially," said Popov. "Both property owners and renters are pushing for rental assistance and that's missing right now."
The coronavirus pandemic has lasted longer than anyone anticipated back in mid-March, and Popov says he is surprised at the sacrifices and the arrangements that renters and landlords alike have been able to make to keep up with their rental payments. According to the report, 58% of surveyed renters have cut their spending since the pandemic, while 63% have taken even more extreme measures such as drawing from savings, borrowing, or selling assets. One in 10 have even dipped into their retirement savings.
"These are very troubling for the long-term financial health of these renters. I don't think any of us thought this degree of missed payments would be sustainable this long, but everyone has been resilient, gritty and innovative to try and make things work," said Popov.