Planned $815 million transaction jettisoned when buyer's bank backs out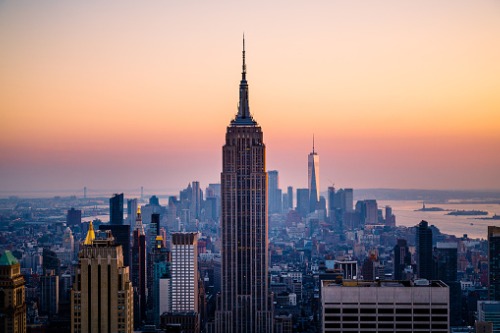 The purchase of a landmark Manhattan office tower featured in an iconic movie has been cancelled when financing backed by commercial mortgage-backed securities (CMBS) became unavailable.
According to a MarketWatch report, SL Green Realty Corp.'s plan to sell the former New York Daily News headquarters for $815 million to New York property investor Jacob Cherit fell apart when Cherit's primary lender, Deutsche Bank AG, withdrew from the transaction. The report, which was anonymously sourced from "people familiar with the matter," stated Chetrit was in negotiations for a mortgage to finance the acquisition, with the goal of packing the loan into the CMBS market. But Deutsche Bank AG backed out as the debt and bond markets began to convulse as a result of economic chaos brought by the COVID-19 pandemic.
The 37-story building on East 42nd Street is a Manhattan landmark that stood in for the fictional Daily Planet in the 1979 film classic "Superman." However, SL Green did not come away empty handed – MarketWatch added the firm retained Cherit's deposit on the property, which is reportedly $35 million.
"While we're disappointed the deal didn't close, we will obtain possession of the deposit and retain a fully-leased, high-quality asset, with complete optionality to refinance, joint venture or sell after the market settles," SL Green president Andrew Mathias said in a statement.