That's more than the GDP of Germany or the combined market value of the world's biggest tech companies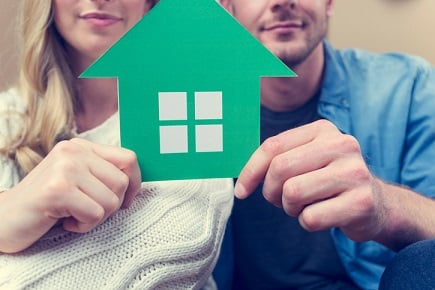 US renters spent $4.5 trillion on rent over the last decade, according to a new report from Zillow. That's more than the GDP of Germany or the combined market value of Apple, Microsoft, Amazon and Alphabet, Google's parent company.
Renters have spent more than $512 billion on housing this year alone – the most of any year this decade. Renters spent 2.9% more on rent this year than they did in 2018 and 46.5% more than in 2009. The median rent is currently $1,600 per month, up 2.3% from a year ago.
"Rent prices have been on the rise since 2012, creating an affordability crunch that has led many renters to make sacrifices in order to pay their rent, including living with roommates longer or reducing their savings for a down payment," Zillow said.
Rent prices grew fastest in 2015, when the US median rent rose 6.5% annually, according to Zillow. Toward the end of the decade, however, the market stabilized, with rent growth slowing to less than 1% in late 2017 before ticking back up. Zillow predicts that rent growth will slow slightly again by the end of 2020, stabilizing in line with wage growth and inflation at just under 2% annually.
"While the total amount of rent paid has increased each year this decade, that trend is by no means immutable," said Joshua Clark, Zillow Group economist. "With rental appreciation expected to decrease in the coming year and a homeownership rate that has been ticking up over the past few years, a small or even negative change in total rent spending could be in the cards in the early 2020s."
Rent was most expensive in large cities with a lack of affordable housing. Renters in the New York metro area spent the most over the decade -- $506.9 billion – while renters in Los Angeles spent $345.9 billion and renters in San Francisco spent $141.1 billion.