As commercial brokers and lenders turn towards digital, one top technology provider is offering the tools to succeed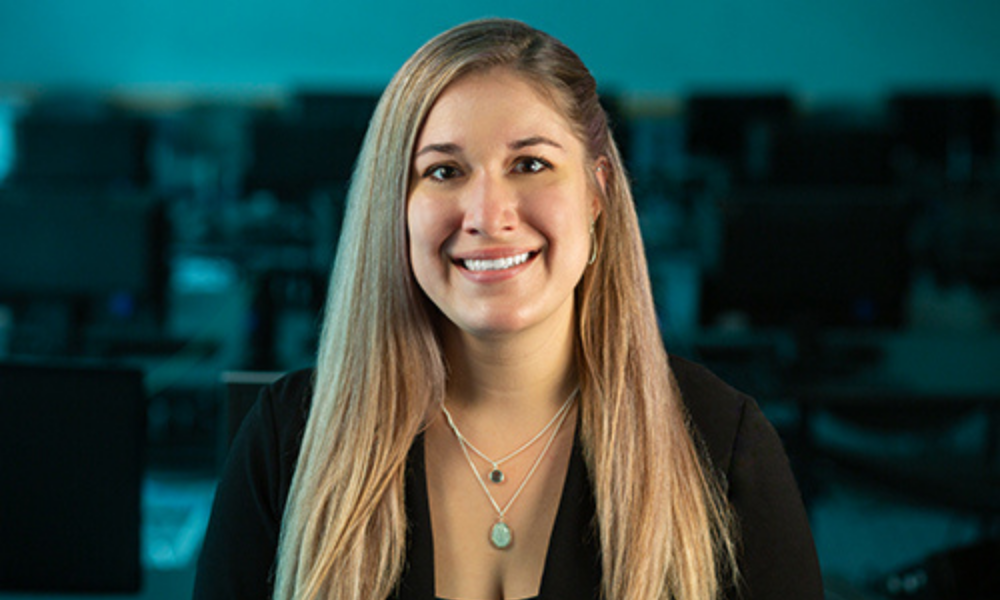 This article was produced in partnership with Bridge Loan Network and RCN Capital
Karen Surca of Mortgage Professional America sat down Erica Sikoski, marketing manager with Bridge Loan Network, to speak about the implementation of its technological lending and broker portal as well as the trend towards increased digitalization within the commercial mortgage space.
The commercial mortgage sector is constantly evolving to meet increasing demands in both traditional lending channels as well as the non-QM space despite the resurgence of COVID to levels that most were hopeful were behind us.
As the pandemic maintains its grip, other competing economic trends continue to play out across the commercial lending field.
Historically low-interest rates, a housing squeeze across the country, coupled with high demand for flexible lending products to meet investor needs are keeping commercial lenders busy.
One way that many commercial lenders and brokers have navigated through the pandemic and have kept pace with the high commercial lending demand is by fully utilizing mortgage-based technology to help fund deals and complete mortgage files. Mortgage professionals have also had to skillfully adapt to the reality of working remotely for the time being.
Read more: How much will the commercial market grow in 2021
For Erica Sikoski (pictured), marketing manager with Bridge Loan Network (BLN), the push to remote ways of doing business and completing funding requests digitally has been a good thing and a trend that is here to stay well beyond the end of the pandemic.
While the need for commercial lenders and brokers to keep in step with mortgage demands continues to intensify, Sikoski is fully cognizant that to process such a high volume of commercial files quickly and efficiently, seamless digital avenues for brokers and commercial lenders need to be in place.
Centralized digital workflow
Sikoski and Bridge Loan Network have had front-row seats to witness the shift in the commercial lending sphere from fairly outdated workflow methods to the increasing use of enhanced digital 'hubs' like BLN provides.
By providing a loan management system that is cloud-based and secure, as well as being designed specifically for commercial brokers and their needs, BLN has been encouraging loan originators and brokers to implement its technology to help streamline and speed up the mortgage process.
"When we started [Bridge Loan Network] saw a lot of clients in this industry pretty much utilizing Excel spreadsheets and their Outlook email to conduct their business and their company," Sikoski stated.
"Customer information was put in Excel files, using that as their CRM and using Outlook folders as their loan file for everything that they needed for a loan. Unfortunately, this information can get lost or expire," she added.
Sikoski explained that Bridge Loan Network saw a gap in how mortgage professionals could flourish in the mortgage industry as they were routinely held back by their own choice of technology.
"Our loan application itself is very simplified. There is no limit to what you put in the software itself," Sikoski said.
Working closely with a growing list of mortgage clients, Bridge Loan Network can integrate with a company's existing software and provide flexibility to adjust to a company's specific working model.
While originally geared towards the lending space, Sikoski highlighted that BLN's technology is very useful for brokers when gathering the many documents that go into the completion of a lending file and the submission process to various lenders.
"In our software, everything is white labeled. It is branded to the broker itself and acts as another marketing piece for the broker to use," Sikoski highlighted.
"Now they [brokers] can have a white-labeled application with branding at the top and that link can be sent to the customers," she elaborated.
Bridge Loan Network, Sikoski pointed out, has taken the headache out of the application process for brokers by providing broker application pages that allow documents to be added efficiently with room to label documents in the form that works best for the broker.
Integrating with the lender
Topping the list of clients that BLN works closely with is RCN Capital. Not only has RCN Capital fully integrated with the digital technology platform that Bridge Loan Network provides, but the commercial lender is also its top customer.
"RCN Capital has been with us since the very start. We used their process to develop our loan origination system," Sikoski described.
"RCN is a premier lender, and they have their process and system down. We actually use them and how they function as a lender to build our software before it is offered out to other folks."
Read next: Digital transformation elevates the lending process
In addition to working closely with RCN Capital, Bridge Loan Network has acquired clients across the country.
"We meet clients at trade shows and conferences, including both lenders and mortgage brokers and sometimes brokers will bring their own lenders on board so that they can still work with them. Sometimes our lenders will bring their broker clients on board with us as well," Sikoski outlined.
Moving digitally forward
When asked what role technology will play in the commercial mortgage space as the new fiscal year unfolds, Sikoski predicted that we will "see technology platforms that are essentially all-in-one."
"A lot of our space is very segmented," she explained. "You have CRM, servicing, and loan origination often on different platforms."
Moving forward, the mortgage space will see a trend towards increased integration and a platform that will "allow brokers to have something that can do it all which ultimately makes it easier for the customers," Sikoski predicted.
To help ride the technology wave, Bridge Loan Network is going a step beyond just providing the platform to integrating the moving parts of the mortgage puzzle.
The technology provider prides itself on offering an easy-to-follow virtual training process as well as ongoing support to its broker partners.
"We have our own little division just for our broker clientele made up of broker account managers to answer tech questions," Sikoski said.
At the end of the day, Sikoski insisted that the goal is to "take the fear out of technology."
"When we see new brokers who may think that they don't deserve or have the bandwidth to utilize technology to help their process, I would love to just remind them that software or technology is not some bad, scary, or expensive thing," Sikoski concluded.
Quite the opposite, Sikoski argued. Technology is providing the mechanism to pull all the moving mortgage parts together to create a seamless process for all involved.
Erica Sikoski, marketing manager, is responsible for maintaining and evolving the presence of Bridge Loan Network. Joining the company in 2018, Erica's focus has been on creating informative and thought-provoking content to strengthen Bridge Loan Network's marketing and tradeshow initiatives. Erica manages Bridge Loan Network's social media channels, email campaigns and digital and print campaigns. Erica graduated from Eastern Connecticut State University, with an honors degree in Communications with a concentration in Advertising.