Total Expert and Blend combine to provide a fully trackable experience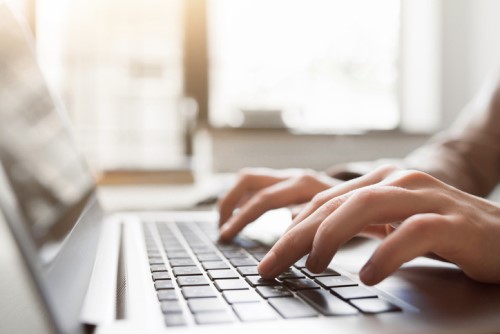 Everyone wants to be able to leverage data in order to catch those potential borrowers who fall through the cracks. So when Total Expert, a web-based, enterprise-level marketing and sales software solution built specifically for mortgage and financial services, partnered with Blend, a leading provider of digital mortgage workflows, a new avenue opened up for loan originators. The partnership enables data integration between the two companies, allowing loan officers to originate mortgage loans more efficiently and transparently.
"Maybe [clients] haven't finished the application, or maybe they've applied, gotten approved, but haven't closed on a loan. A big way our customers want to use it is to stay in front of those people until they actually close on a transaction," said Joe Welu, CEO and founder of Total Expert. "There's something that's fairly popular in the industry right now, and that's consumers are doing what we call multi-apping, meaning they're going on Zillow or somewhere and filling out a bunch of applications, so it's really important for the mortgage companies and banks to stay in front of that customer through the sales cycle."
Loan officers using both Total Expert and Blend can now provide their potential and existing borrowers within the Total Expert application a seamless, branded, and fully trackable experience through Blend when applying for a loan. Data coming from any source can be passed into Total Expert, and now, directly back into Blend to give customers a transparent view into their lending experience.
An additional part of integration is being able to figure out and drive marketing to help them complete that application as they go to the finish line, said Total Expert chief technology officer, Brian Walerius.
"So being able to analyze and say, alright, here's where they stopped, here's the campaign that got them going to help finish that and gave them the educational material or the marketing content to get them there. So it's the whole journey of that borrower."
Even though today's top originators make it a priority to provide borrowers with a face-to-face experience, Welu says that customers also want a modern experience. Originators can use their current techniques with technology to stay in front of the customer, incubate the customer, and access future marketing and interaction opportunities.
"Really the net-net benefit is, you're increasing your pullthrough by orders of magnitude. Because a huge problem is, a lot of lenders drive them to the application, but they're not so good at keeping around all the hands around all the people who aren't ready to close right then and there. It's all about growth," Welu said.
Total Expert has several partnerships with lenders who, while they own have the same basic needs, add individual pieces to the puzzle in addition to the technology that Total Expert provides, such as their brand, their people, and the sales and marketing execution.
"It's allowing them to take our tool set and basically make it their own so that it fits into their vision of their organization and how they go to market and how they build their brand, the messaging that they deliver, so if you think of us as like a framework and an engine and then they can tool it how they want based on their branding and their execution," Welu said.
Digital transformation is what Total Expert is about, and seeks partners who think in terms of modernizing, and for whom digital transformation is important.
"If digital transformation isn't important to them, then they're not as good of a customer for us because they're not going to update any other resources they have, any of the other pieces that fit into our technology, if that's not an initiative to them, we can't bring them maximum value," Welu said.

Related stories:
How to use retargeting and email marketing together for serious results
How to get your emails open, read, and receive quality responses