Landlords have access to a vast array of marketing strategies, and those who take advantage of creative techniques will be rewarded with the right tenants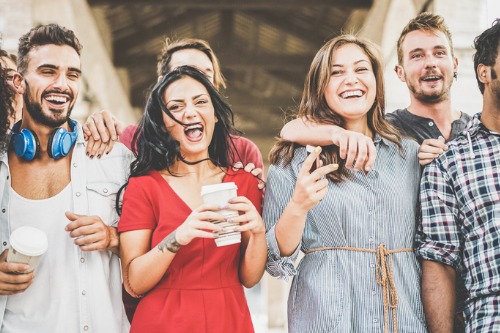 Finding qualified renters can be an issue for landlords. Reevaluating how you market to potential renters and working extra hard to be noticed when traditional marketing isn't working is essential if you're going to attract the right tenants.
Visio Lending offers several ways to advertise your rental property when other marketing techniques are not producing results.
Partnerships
The first way is through partnerships, which are becoming more and more essential when creating successful marketing campaigns in many areas of lending and leasing. By partnering with other businesses, there are a variety of ways to market rental properties that can be beneficial to both parties. It's important to take the time and research what businesses would best be suited for a partnership with your rental property business.
One option offered by Visio is to find out which companies have the highest number of employees in the area where the property in question is located. Contact their human resources or recruiting team and let them know you are a landlord with properties in the area, and then ask if they would be willing to refer your property to new employees who are relocating. Some companies keep a list of elite properties that they will use for relocation packages.
Another option would be to partner up with local business or services and offer discounted or free services in exchange for advertising or other benefits. Visio also suggests partnering with a local gym. You could propose a secured, discounted membership rate for a predetermined number of months in exchange for marketing the gym to current and potential tenants. This offers the benefits of attracting new tenants and gives both companies exposure.
Apps
Waze, the navigation app by Google, allows you to advertise for as little as $2 a day with multiple ad solutions and no commitment. If you have a website with your properties listed, this may be a good fit for you. With a minimal fee and an easy-to-use interface, you can reach drivers nearby and track their actions in real time. Indicate your business type and location to see how your ad looks in real time and define your budget according to your needs. Drivers who are near your location can see your ad and click on it to view more information. You can also use branded pins which inform and remind drivers that your business is on or near their route. You can also use the promoted search option which allows your location to be promoted to the top of search results with your brand logo or use their zero-speed takeover option, their digital billboard that is shown when drivers are at a complete stop.
Safe 2 Save is a new app that partners with businesses to promote safe driving by providing rewards to drivers who don't use their phone while driving. Their three options include offering rewards, sponsoring a competition or promoting health and wellness in the workplace. "Sponsoring a competition would be a great way for landlords to get exposure in the community while also giving back to their local community as well," Visio writes.
As more and more rental properties become available to potential tenants, landlords will need to continue looking for innovative ways to advertise. Stepping outside the box and trying something unique has the potential of significant payout in the long run.