Executive appointments signal a new era in Newmark's multifamily capital markets strategy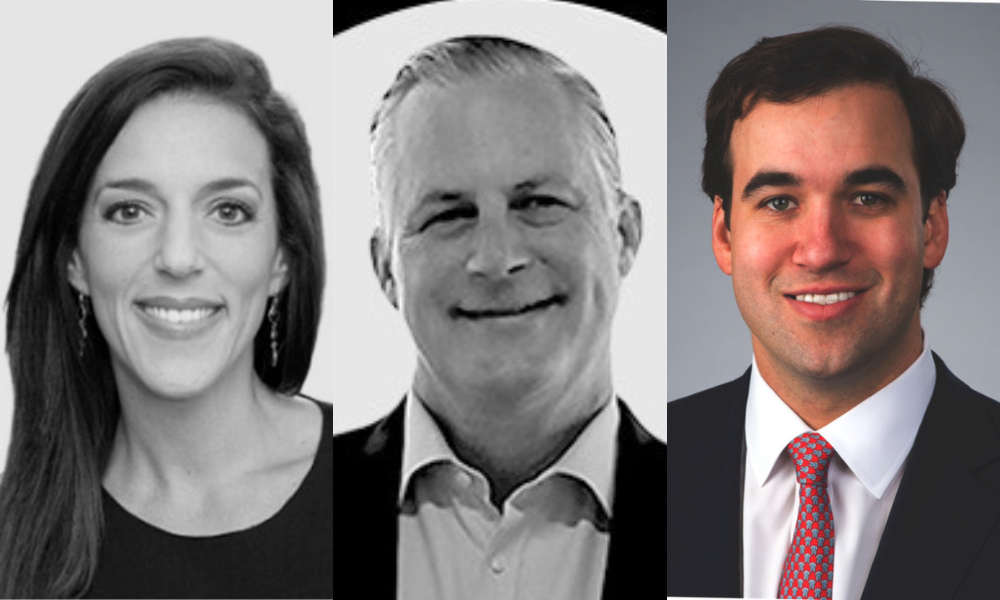 Commercial real estate firm Newmark Group has announced a significant change in its leadership structure.
Sharon Karaffa (pictured left) has been appointed president of multifamily debt and structured finance, effective through the end of 2023. She will work alongside Jeff Day (pictured center), chief strategy officer and president of multifamily capital markets, until his retirement at the end of the year.
Following Day's retirement, Karaffa will lead multifamily capital markets with Chad Lavender (pictured right), president of North America capital markets, who will serve as interim head of multifamily investment sales.
"On behalf of Newmark's board of directors and leadership team, we are grateful for Jeff and his leadership throughout his tenure at Newmark," said Newmark CEO Barry Gosin. He also expressed his anticipation for working with Karaffa and Lavender, noting their expertise in building high-performing teams and enhancing client services. "I look forward to partnering with them as we continue expanding the trajectory of our growing platform."
In her new role, Karaffa will oversee all aspects of multifamily debt and structured finance, focusing on revenue growth, business development, and maintaining client and lender relationships. She will also lead Newmark's Fannie Mae, Freddie Mac, FHA lending platforms and the company's multifamily investment sales team.
Karaffa's appointment is part of the company's strategy to grow one of the largest multifamily capital markets platforms in the US, which is among the top for multifamily investment sales and a leading lender for Freddie Mac and Fannie Mae.
"I am thrilled at the opportunity to lead our professionals and to partner with the multifamily investment sales teams as we work collectively with our clients to exceed their investment goals," Karaffa said in a press release.
Karaffa brings over two decades of experience in multifamily finance. Under her leadership, Newmark's multifamily capital markets platform has seen significant growth in investment sales volume financed through its debt platform and an overall increase in multifamily debt production volume.
Lavender, in his role, will focus on developing and executing multifamily capital markets investment sales strategies, managing key client relationships, and expanding products and services. Since joining Newmark in 2019, he has completed transactions worth over $37 billion.
Read next: Why the commercial real estate landscape is both bright and dark
Reflecting on his tenure at Newmark, Day commented: "I am tremendously proud of this team, the incredible talent we have attracted, and the unique platform we have built that has redefined our industry," he said. "I eagerly anticipate the future of the company and am confident that Sharon and Chad will continue to drive business growth and the unique culture we have.
Day played a significant role in several strategic company initiatives, including the development of Newmark's offshoring platform and the strategic technology plan.
Stay updated with the freshest mortgage news. Get exclusive interviews, breaking news, and industry events in your inbox, and always be the first to know by subscribing to our FREE daily newsletter.