It will have a full rollout next year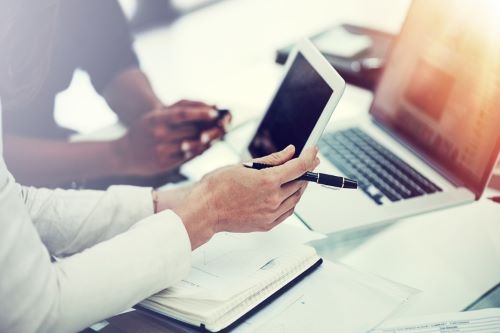 A new SaaS platform for the commercial real estate leasing industry called InTheMarket (ITM) is set to launch in beta in December before a full commercial launch in Q1 of 2021. The platform is designed to put the CRE leasing process in the cloud to improve efficiency between tenants and reps.
The platform includes what they call the industry's first interactive deal room, an in-platform zone where tenants and landlords can negotiate terms and strike deals.
ITM claims they will turn multi-hour projects into issues that will take "a few minutes" to resolve. The portal also features direct connection to brokers and includes built-in filesharing tools to speed the leasing process.
The platform will feature workflow tools like a built in CRM system, space discovery and search tools, custom financial analysis and comparison matrices, a tour scheduling logistics page, and a sublease center.
Read more: Is investing in a pandemic-safe office worth it
ITM was founded by Steven Renbaum, a former broker with 16 years of experience in New York City's CRE leasing space.
"The platform is going to fundamentally change the way brokers and landlords engage one another," Renbaum promised.
Renbaum stressed that this side of the industry is ripe for innovations like IRM.
"Traditionally, the industry has been married to inefficient, static, manual workflow processes," he said. "This platform integrates people and product, massively increasing access, reach, and velocity for both brokers and landlords."