New members represent "a comprehensive collection of industry experts," says new chairman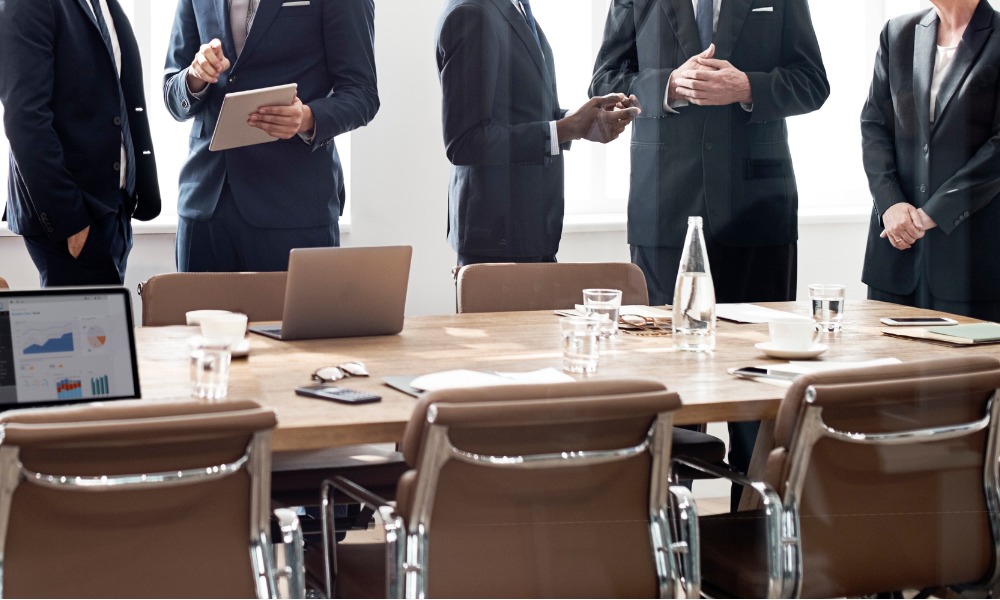 The Mortgage Bankers Association (MBA) has announced the members of its commercial real estate/multifamily finance board of governors (COMBOG) for 2022.
Composed of several member executives, COMBOG leads the strategic development of MBA's commercial initiatives, best practices, and standards with Matthew Galligan of CIT as the upcoming chairman.
COMBOG vice chairs will include Christine Chandler of M&T Realty and Jeff Weidell of NorthMarq.
"This year's COMBOG line-up represents a comprehensive collection of industry experts, who know what's best for the entire real estate finance industry," said Kristy Fercho, MBA chairman for 2021. "I look forward to working with COMBOG as we continue to address top-line priorities for the industry."
The following are the newly elected and appointed members of COMBOG:
Brian Hanson, CWCapital
Richard Hill, Morgan Stanley
Greg Michaud, Voya Investment Management
Smriti Popenoe, Dynex Capital
Hilary Provinse, Berkadia
Robert Slatt, Gantry
Steven Theobald, Walker & Dunlop
John Waldeck, Pacific Life
Stephanie Wiggins, PGIM Real Estate
Jeff Majewski, CBRE Capital Markets
Steven R. Johnson, Principal Real Estate Investors
Deborah Rogan, Bellwether Enterprise Real Estate Capital
Wally Reid, JLL Capital Markets
Katie Hubbard, CFA, State Farm Life Insurance Company
Richard "Rick" Jones, Esq, Dechert LLP
Reinstated members of COMBOG:
Jeff Majewski, CBRE Capital Markets
Steven R. Johnson, Principal Real Estate Investors
Deborah Rogan, Bellwether Enterprise Real Estate Capital
Wally Reid, JLL Capital Markets
Katie Hubbard, CFA, State Farm Life Insurance Company
Richard "Rick" Jones, Esq, Dechert LLP
Continuing members of COMBOG:
Stacy Ackermann, K&L Gates
Steven Bean, Claris
J. Theodore Borter, Goldman Sachs
Victor Calanog, PhD, CRE, FRICS, Real Capital Analytics
Michele Evans, Fannie Mae
Amy Frazey, StanCorp Mortgage Investors LLC
Jeff Friedman, Mesa West Capital, LLC
Jack Gay, Nuveen Real Estate
Gregg Gerken, TD Bank N.A.
Jonathan Goldman, M. Robert Goldman & Company, Inc
Deborah L. "Debby" Jenkins, Freddie Mac
Frank Lutz, Arbor Realty Trust
Angela Mago, Key Commercial Bank & KeyBank Real Estate Capital
John "Jack" Maher, Hartford Investment Management Co
Patrick Mattson, KKR Real Estate Finance Trust, Inc
Kara McShane, Wells Fargo Bank, N.A.
Gary N. Otten, MetLife, Inc
Dilip Petigara, Latitude Hospitality, Inc
Mark Reichter, Q10 | Triad Capital Advisors, Inc
Matthew Rocco, Grandbridge Real Estate Capital, LLC
Erin Stafford, DBRS Morningstar
Mike Tanner, Pacific Southwest Realty Services