This "anti-real estate real estate company" is revolutionizing the way renters and landlords live and lease, and is providing a frictionless way to connect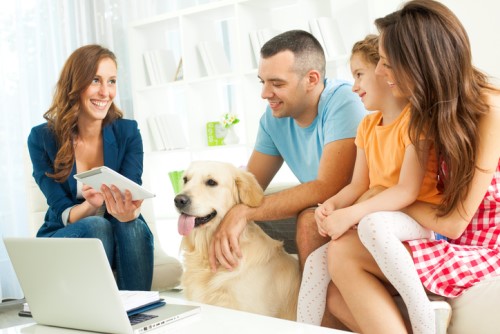 Renting a property can be a real pain.
Between maintaining the property, marketing the property, and securing tenants, it's sometimes hard to reach the ultimate goal of maximizing cash flow.
The key to doing so, and to reducing friction along the way, might be to begin with the renter's experience.
Nooklyn, a tech startup founded in 2015, does just that. Based in Brooklyn, New York, Nooklyn is an "anti-real estate real estate company" that works to make finding a rental property easier and more efficient. Nooklyn has served almost 26,000 renters through a social network where roommates can find each other, an application to secure an apartment, and a digital payments platform, all with impeccable design. Using these systems, property owners are able to get the most out of their rents.
"Renters expect more from technology and design than ever before," said Nooklyn founder Harley Courts. "It's at the forefront of every aspect."
For residential property, Nooklyn is a one-stop shop, where a renter can find a room or a property and a roommate in one place, bypassing the archaic way of operating that requires paper applications, certified bank checks, and the like. Landlords also benefit from the digital experience because they're leasing much more efficiently, processing files faster and uploading paperwork in real time.
Nooklyn's goal, Courts said, is to be the software layer for the rental transaction, whether or not a landlord is using an agent. The data that they're collecting is staggering, and landlords who want and need to have a better understanding of what renters are looking for in a property won't be able to ignore the value of that data for much longer. Access to data is crucial when it comes to accurately pricing units for rent and getting the maximum cash flow from a rental.
"If you can no longer have data points that support pricing and haven't built the tech to support pricing algorithms, that's a big barrier of entry for any smaller operation or traditional operation," he said. "We're winning listing pitches because we can say here's what people really want, and here's why."
The same goes true for leasing commercial spaces, which Nooklyn does as well. Courts said that when they get a large building, they should be able to service all of it, residential and commercial alike. But, he adds, the commercial side of real estate is almost more antiquated than the residential side, because everything's done by email. At some point, he said, all of the information exchanged via private emails will be more transparent, but that's a ways off.
The most exciting part of the commercial leasing space, he said, is being able to see what businesses are moving into an area and how those buildings are affecting change in an individual neighborhood. In fact, Nooklyn thinks of itself as a kind of neighborhood platform, and Courts doesn't think that enough landlords are doing enough when it comes to highlighting the immediate area surrounding a property.
"It's a more human way of understanding where you want to live," Courts said. "There are a lot of reasons why you would want to incorporate those businesses that are nearby, I think it's definitely key. It's as important as transportation. Owners should be highlighting it, and it's definitely something that's a competitive advantage for us. We want to make the experience as beautiful as we can."
Apart from technology, renters are also looking for different amenities than they were five or 10 years ago. Property owners who identify the items for which renters will pay a premium and incorporate them into units when initially securing the property will have an advantage over their competitors. Affordability is having an impact on the way people are viewing their living spaces, and landlords that are paying attention to the best ways to service their individual markets, whether that be through flexible lease terms or offering a co-living option, are having the most success. Courts said that many landlords, however, are missing the mark on updating their units,
"Sustainability is one of the most important thing owners should be looking at. If there's no planet, [there's no property.] It's fundamental but at the same time, this is a value that the younger generation really identify with and support brands and companies that care about the planet. Housing is a destructive process, and we need to do as much as we can on the smallest level," he said, adding that properties that incorporate sustainable and energy-efficient features already stand apart from others. "The companies that understand that are going to have an advantage."
Courts identifies SmartHome technology as being another differentiator in rental spaces. In any building, units with features such as automated locks and blinds and built in speakers are more in demand and get more showings. "It's something that's a no-brainer at this point," he said.
Eventually, owners will have open access to the data that Nooklyn is using and seeing firsthand what's driving renters to certain properties over others. But they'll still need software to make use of that data, and to run the most efficient leasing operation possible. This data and software doesn't exist everywhere, but as it spreads—and it will—owners will have to wake up to it.
"Owners are looking for new answers. That's really what it comes down to," Courts said. "They're going to have an 'oh sh*t moment' and say, we have to adapt, we have to understand this."