A conversation with Hunter Ramzy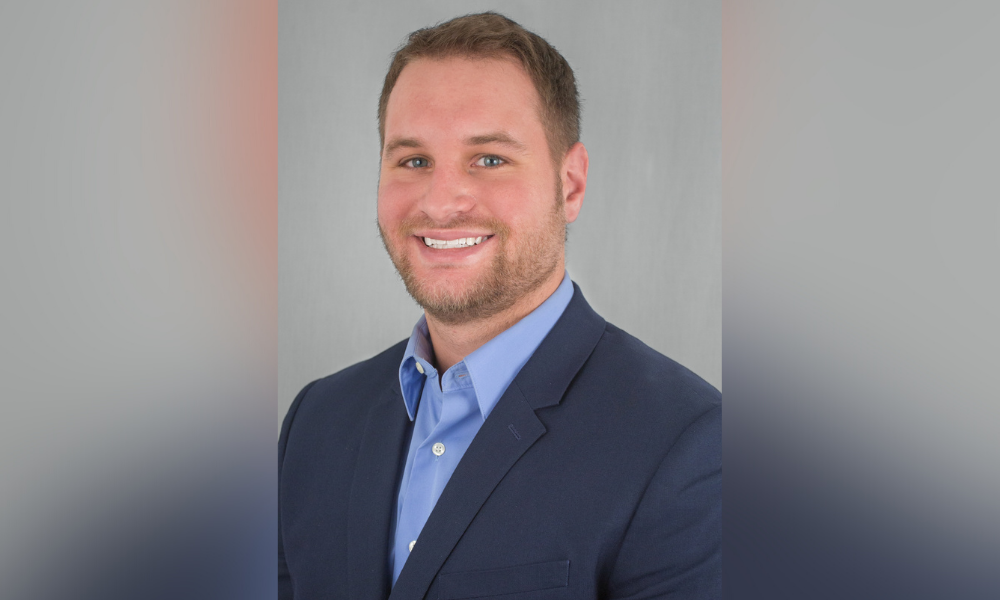 The following article was provided by Nate Zielinski (pictured), of RCN Capital.
The real estate investment industry experienced a surge in 2021 that investors, brokers and lenders were all able to capitalize on. In 2022, more people than ever are looking to get into the industry and are seeking out avenues to success. At RCN Capital, the goal is simple, find areas of growth and improve upon past successes. The area that we have pinpointed as a company is the multifamily loan programs, products, and expertise that we can offer our brokers and investors.
As part of that initiative, we have brought an industry expert into the fold who specializes in multifamily loans and getting the most out of the loan program for our company. Hunter Ramzy, director of multi-family finance, took the time to share his expertise and what he plans on doing with the multifamily loan program at RCN Capital.
When asked about his main goal, it is straightforward.
"I want to work with the entire RCN Capital team to grow our strong multifamily programs to benefit RCN's clients," said Ramzy. With employees that have a role in every part of the loan process at RCN, Ramzy knows working with all of them to promote and improve the multifamily program is essential.
Ramzy began working in the real estate lending industry back in 2013 and takes the approach that the freshness of each property and client is what makes this job a combination of fun, unique and challenging.
"The real estate investment space provides an opportunity to continuously learn about many different markets and cities throughout the country. It's also afforded me the opportunity to meet borrowers and brokers throughout the country and tour properties nationwide," said Ramzy.
This unique aspect of the job is what attracts many people to the industry, and it is something important to remember for those just starting out. Each property and client relationship is a new chapter or new beginning. That chance to continuously improve and hone your skills is waiting for you at your next property.
In 2021, there was an abundance of opportunities that people took advantage of in the form of investment properties. Lenders were also able to lower their rates across the industry, so brokers and borrowers decided last year was the right time to get in on the action. However, the start of 2022 gave some people reason for pause as the federal government sanctioned an interest rate hike that affected the industry.
Ramzy believes people should still be optimistic about their opportunities saying, "the rise in rates comes as no surprise to anyone as it's been well-publicized and forecasted for some time now. Historically speaking, rates are still very reasonable from an investor's perspective."
Working with lenders such as RCN Capital offers brokers and borrowers alike a wide range of loan products. This diversity allows for people to pivot off previous investment strategies that are no longer their best option and switch to another.
Speaking of versatility, RCN Capital offers two options for our multifamily loan programs as well. There is a purchase and rehab loan for multifamily properties that is an 18-month term that covers rehab costs and allows investors to upgrade the property's value before refinancing into a loan with a longer term. However, if the property is in rent-ready condition and the investor wants to see cash flow right away, RCN Capital offers an appealing long-term multifamily loan option too.
This is where the multifamily loan programs can come into play and why investors should be paying attention to this part of the industry. The ability to scale your wealth and experience as an investor is what the multifamily space is all about. With an interest rate increase on everyone's mind, that rate can be offset by a significant increase in cash flow. The multifamily space is ripe with opportunities to scale your business.
For example, collecting rent from a 10-unit property as opposed to a single-family home allows the investor to grow their revenue while expanding their portfolio and becoming a more appealing candidate for a lender. Not to mention, if both of those properties are operating at the same interest rate, collecting that extra revenue will soften the blow of an industry that is experiencing a rise in those rates
"Multifamily investments provide operators with economies of scale that aren't available to operators of portfolios of individual properties. Multifamily continued to show its resilience recently as it outperformed other asset classes during the pandemic," Ramzy added.
There is a shift in favor of landlords as well due to the demographic shift the country has seen recently. More people are looking to rent now before looking to buy something long-term. Landlords aren't having much trouble filling out those previously vacant units because of this and are reaping the benefits. There is also a rise in reliable property management companies that can help these investors as they make the switch into the multifamily space. From RCN Capital's perspective, the investor being able to secure a property management company to oversee a multifamily property is a big advantage.
Ramzy also has advice for those looking to make the leap to get into the multifamily space in 2022.
"Formulate a thorough business plan to ensure you've done your homework on your prospective investment," Ramzy says. "It's important to be very familiar with the local market you're investing in since real estate is so specific to individual markets and even neighborhoods."
This will give you a leg up on the competition. Being thorough is a key to success in this business and knowing your markets and neighborhoods can go a long way. Another layer to that success is knowing the right lender. Having a lender to rely on and trust to provide quick, accurate information as well as a variety of products is a must.
With the addition of Hunter Ramzy, the team at RCN Capital has strengthened heading into 2022 and beyond. If brokers or borrowers are out there with any questions about the opportunities in the multifamily space this year, rest assured we have the right guy answering those questions and providing you with knowledge. The route to more cash flow and successful multifamily properties is just a few clicks away at RCN Capital.
Nate Zielinski, business development coordinator, joined RCN Capital in the Fall of 2020. He adds his ambition, communication skills, teamwork, and public speaking ability to RCN's business development team. Nate's goal as a member of the business development team will be to recruit new, long-lasting business relationships with brokers and borrowers as well as maintain the strong relationships RCN Capital already has in place. Nate's prior work experience includes sales, advertisement, copywriting, and social media. Nate graduated from the University of Connecticut in 2015 with a Journalism degree and a related area of study in Communications while working for the school newspaper and radio station.