It has been secured for a big real estate investment trust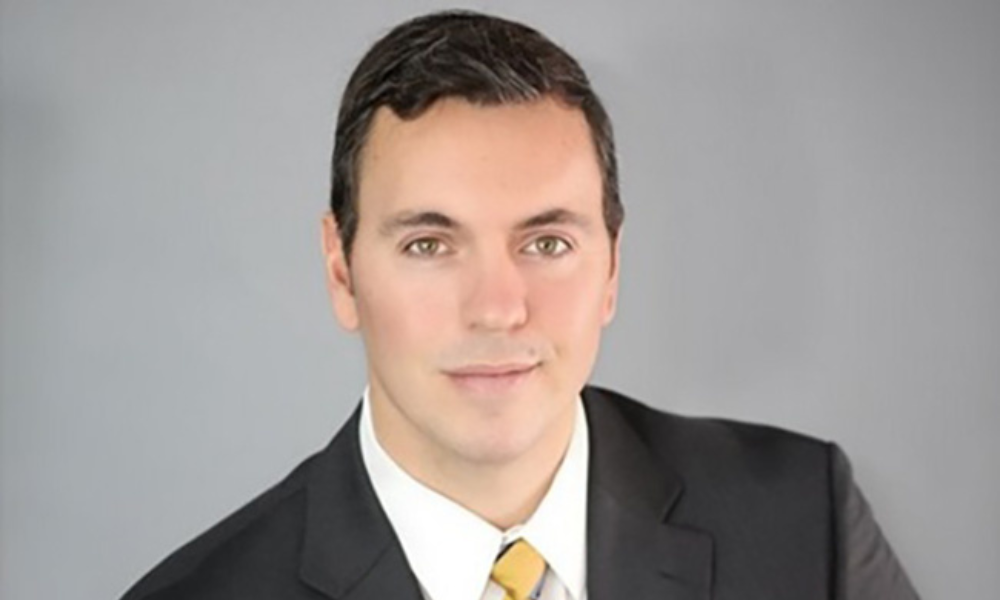 In another sign of the strength of the multifamily sector, KeyBank Real Estate Capital has secured an $807.5 million loan through Freddie Mac to finance 19 properties in six states.
The loan was secured for NexPoint Residential Trust Inc., a publicly traded real estate investment trust (REIT). NexPoint plans to refinance 19 multifamily housing properties in a half-dozen states – including six properties in Texas, five in Florida, three in Nevada, two each in Georgia and Arizona and one in North Carolina. The portfolio consists of garden-style market-rate apartments, the company said.
Christopher Black (pictured), of KeyBank's Commercial Mortgage Group, originated and structured the loan along with colleagues Brendan O'Keefe and Christopher Neil. Black discussed the deal with Mortgage Professional America.
Even by institutional standards, it's a big deal
"As it relates to both KeyBank and Freddie Mac, we do participate in very large transactions because of the institutional investors we work with, but for both of us that is still a very large transaction," Black said. "There are probably just a handful of deals of that size that get done a year."
He alluded to the attractive terms of the deal: "I would tell you that these were really best-in-class terms for an incredibly strong sponsor," he said. REITs in general are able to secure favorable terms, he added: "Real estate investment trusts tend to be larger holding companies, so they tend to have larger portfolios," he explained. "And they tend to be lower leveraged, which allows them to borrow at such attractive terms."
The deal from the REIT's perspective
He explained the transaction from NexPoint's perspective: "The deal represents a meaningful component of NexPoint's outstanding debt, and it was important for them to address some upcoming maturities with some very attractive loan terms at a very uncertain time – which was the fourth quarter."
In a separate prepared statement, NexPoint officials agreed with the assessment: "Holistically, these refinancings are expected to reduce NXRT's weighted average interest rate on total debt by 12bps to 5.35%, before the impact of interest rate swap contracts," officials explained. "Accounting for the hedging impact of the swaps, NXRT's adjusted weighted average interest rate is expected to be reduced from 3.40% to 3.25%."
With the completion of these refinancings, NexPoint has no meaningful debt maturities until 2025, officials added. The company also executed a new loan application to refinance a 20th property level mortgage, with an expected closing date in January 2023, which is expected to further improve the company's weighted average debt maturity and cost of capital, officials added.
NexPoint outlined the strategy: "Refinancing and extending maturities on a significant portion of the company's first mortgage debt at favorable terms provides greater strategic flexibility, increases liquidity and modestly 'de-risks' the company's balance sheet," it said.
"We identified an opportunity to capitalize on the slowdown in 'Mission Driven' agency debt production heading into the second half of 2022, leveraging our deep relationships and Select Sponsor status with Freddie Mac to drive best execution and deliver an excellent result for shareholders."
Growth markets is where it's at
Black noted the markets in which the properties are located are all experiencing strong economic growth, and were curated based on such dynamics: "NexPoint carefully selects the market's they are in, and are operating some very mature, stabilized assets in some growth markets," he said. "That is what's particular about these markets – that they are growth markets. They are well selected growth markets."
Black said he expects more deals of similar magnitude to continue given such strong municipal attributes. "All of these markets are booming," Black said. "These are very, very explosive markets."
KeyBank Real Estate Capital is one of the nation's leading providers of commercial real estate finance, and one of the nation's largest commercial mortgage services. The group provides interim and construction financing, permanent mortgages, commercial real estate loan servicing, investment banking and cash management services.