There are a growing number of lenders in the fix and flip space, and working with one that fits your needs can be the difference between success and failure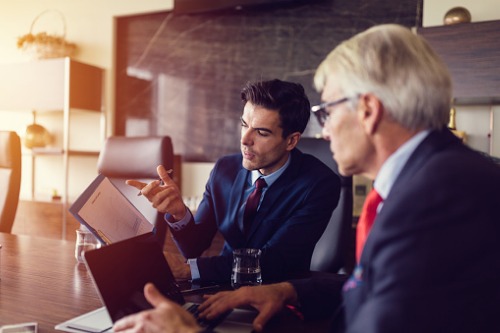 The exciting thing about flipping properties is the potential for a significant profit. The challenge, however, is that financing costly projects tends to be somewhat limited to big banks, hard money lenders, and private investors. While there are many of these lenders in operation, many of their product options feature high interest rates, hidden fees, and sometimes even unprofessional and damaging interactions.
As fix-and-flip investors, it's important to avoid getting caught in a bad loan or without a loan on the closing day. Lima One Capital offers advice on searching for loans that offer clear terms with competitive rates, professional service, expertise, and a commitment to upright conduct.
Every lender advertises this, so how to know whether or not a lender is walking the walk?
When it comes to equitable terms, many entrepreneurs have to turn to hard money or direct lenders after running out of cash or potential private investors for fix and flip loans. "Sometimes these are not ideal choices," Lima One writes in a blog post. "Big banks may not approve fix and flip loan applications, and even if they do, the turnaround time is much slower than most real estate investors need to capitalize on the hot deal. On the other hand, some non-bank lenders have a reputation for charging higher rates and hiding unexpected fees in a loan, thus eating away at the investor's profit margins."
Lima One recommends looking for lenders who follow strong policies of no junk or hidden fees, provide standard rates for fix and flip, construction, cash-out, and bridge loans. This will help investors renovate or sell a property while having options to gain capital for construction costs, refinance or leverage your space. Another thing to consider is the total fee structure of the loan while seeking transparent pricing and competitive rates. Experienced real estate investors are rewarded for their success as interest rates and origination fees decrease with each completed investment project.
"Good experience, just like a good credit score, can lower your rates," Lima One writes.
New and inexperienced investors may feel somewhat uneasy when it comes to the process of applying for fix and flip loans. Working with lenders who offer professional service is key because it makes the process less intimidating as investors move from traditional financing to a direct or hard money lender. "Getting stuck with an outsourced, unreachable, or unprofessional agent will add anxiety and complications to your fix and flip projects," Lima One writes. Look for loan companies that communicate openly and have nothing to hide, agents who are consistently reachable and knowledgeable, and underwriting analysts who are clear and direct.
Lender knowledge and expertise are crucial. "They want the security of knowing that a lender knows what property rehab investors need in order to succeed and that the lender will offer products that fit those need and will help investors choose the product right for each situation," Lima One writes. Look for lenders who have specialty products for fix and flip investors and customer success stories that show the benefit of the products offered.
Upright conduct of lender is also important. Who is doing the work, who are the leaders, and what types of values does the lender adhere to? This transparency will help to eliminate some risk.
Lender growth is good to consider even if it may not directly contribute to fix and flip loan. Lima One recommends asking: can a smaller local company guarantee that capital will be available when it's time to close? Will a smaller company have the experience to help you close quickly and with certainty even if a unique problem arises? Steady growth sends a message that the lender is reliable and efficient
"In order to succeed, the investor has to find a fix and flip loan that provides necessary financing without adding unwanted fees, closing delays, or unnecessary hassles," Lima One writes.