Multi-family housing is becoming increasingly popular for investors, and could be a solution to both affordability and space constraints in the right markets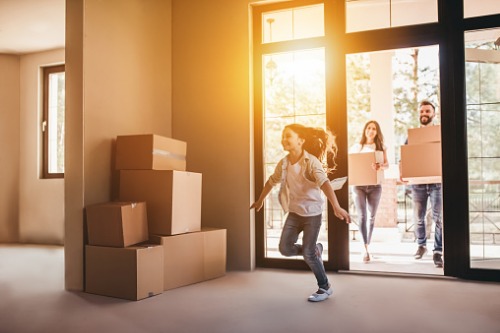 The housing inventory plaguing many markets across the country is bad news for both homebuyers and investors alike.
While homebuyers are reluctant to let go of their single family home dream (the detached single-family home made up 82% of all homes purchased, according to research by the National Association of Realtors), from an affordability perspective, some borrowers are going to have to open their eyes to other possibilities, especially in densely-populated areas.
"For many people who thought their first home would be a house with a white picket fence, a multi-family's a good option just because it's much more affordable. If you're in the port cities on the coast, affordability is a big issue. It absolutely offers an option for homeownership that doesn't exist in some of the high cost, high tax areas," said Justin Peterson, SVP of marketing at Sharestates.
Affordability probably won't change much in the near future. If anything, everything just keeps getting more expensive. As Peterson points out, the cost to build, the cost of labor and a labor market with very low unemployment means that building itself is very expensive. On the other end of that, lower interest rates have probably helped to keep valuations a little bit higher than they would in an environment with much higher interest rates, so homes at all price points are that much further out of reach for buyers.
Small multi-family properties—those with 2-4 units—are where Sharestates does the most business, because there's a lot of demand for it. Generally speaking, it's been a very strong environment for landlords because of low vacancies and increasing rents, and in terms of developments, Peterson said it's been an area that's grown.
Multi-family units can consist of several types of properties:
Duplex – A duplex can feel like a single-family home without the detached structure and yard. Private lending can play a useful role in building affordable two-unit family housing where homes can share a backyard or simply be attached with their own unique amenities.
Fourplexes – Fourplexes offer less privacy, but they can be more affordable as properties share some of the same amenities. It isn't quite the same as apartment living but can serve as affordable starter housing.
Townhomes – Like duplexes and fourplexes, townhomes can give the feeling of single-family ownership without a large property to maintain.
Condominiums – Condominiums feel more like apartment living, but with the added advantage of homeownership.
"The appetite is just feeding the demand for more affordable housing, more sustainable housing. I think there's certain constrictions in terms of different areas of the country that limit amount of multi-family housing that can exist within an area; New York City is not one of those, but places like Sacramento and the Bay Area absolutely are. Now you're seeing regulations change to help try to ease that burden on homeowners because affordability just doesn't exist anymore," Peterson said.
High building costs and labor shortages mean that builders can't keep up with demand, and lack of available land in the most desirable areas mean that there's nowhere to build in many parts of the country. Because investors and homebuyers are both vying for affordable homes that may need some cosmetic renovation, competition is fierce. Residential real estate in most major metropolitan areas are primarily zoned for single-family housing, although some places are revisiting that strategy in order to combat the affordability crisis.
As an increasing number of cities and states are expressing interest in making it possible to build multi-family units, opportunities to jump on these types of properties could be a way for investors to break free from the oversaturated single-family fix and flip type of situation.
"Sooner or later, the single-family market is going to close. Either institutional investors will exit the market and sell the homes, probably for a huge gain, or they'll continue to hold those homes and rent them out. Either way, a big need for affordable housing will exist," writes Allen Shayanfekr, CEO and co-founder of Sharestates. "The solution to the housing affordability crisis for millennials, who are ready to own, could be financing for multi-family housing."
Sharestates, a private lender for real estate developers and a real estate crowdfunding platform, currently funds a lot of residential fix and flip projects, and are starting to do more rental portfolio loans for developers with whom they've done good business in the past. Peterson said that their typical developers are people who get their feet wet on the fix and flip projects, and then start scaling their business from there. They don't work with any newbies without any experience, and instead serve as more of a middle ground for those borrowers who have some experience but aren't doing projects on a massive scale who would require commercial bank financing.
The residential fix and flip space is still immensely popular, but Peterson said they've had many long-term relationships with buyers who are into buy and holds.