Peachtree Group CEO predicts a tough year is ahead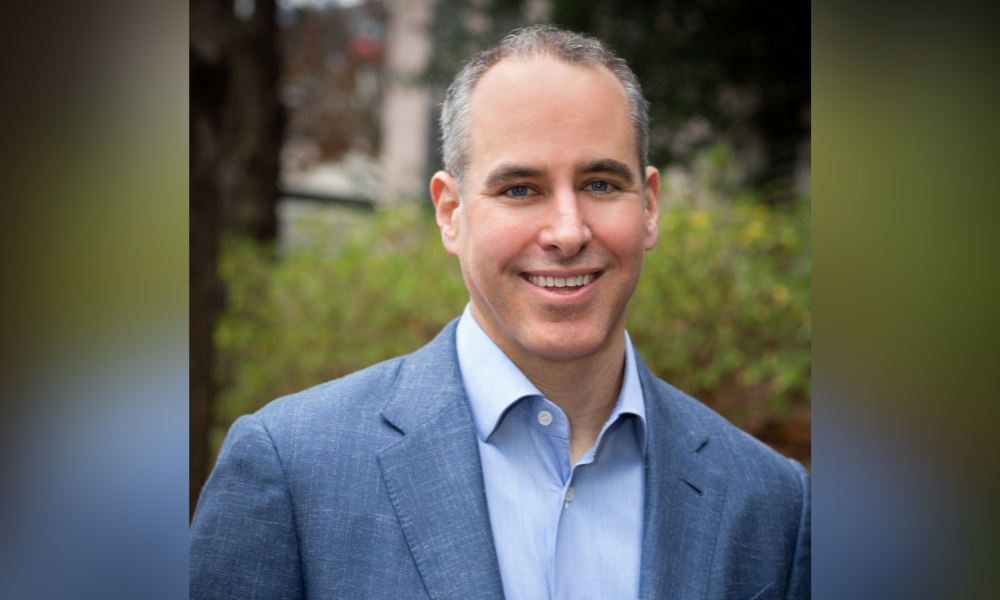 Rising rates combined with the 10-year Treasury yield hovering around 5% have sparked fears over a potential financial crisis in the making – valid concerns given that significant shifts in monetary policy have historically heightened the risk of economic disruption.
So the question remains: Is a financial crisis in the offing?
Greg Friedman, founder and CEO of Peachtree Group, a leading investment firm with a diverse portfolio of CRE assets and other ventures, understands the concerns. And while the current financial metrics are concerning, he doesn't believe all the makings of a financial crisis are all in place despite the ominous signs.
Watching the 10-year Treasury yield closely
Earlier this month, the Treasury yield went over 5%, coming down to around 4.64% this week. "It's below 5% but that is the challenge," Friedman told Mortgage Professional America during a telephone interview. "The last 10 years, the 10-year Treasury has been, on average, 2.2%. Twenty-four months ago, the 10-year Treasury rate was closer to 1%. Today, it's 4.64, so it's 350, 360 basis points higher than it was two years ago."
Such swings wreak havoc with investors, Friedman suggested. "That has a huge implication on how you value," the Peachtree Group CEO said, "assuming the 10-year Treasury stays at this level and that it's not going to decline in the near term."
Should those levels stay the same for the near term, it would have a bigger influence on asset types, he added: "It would have a huge impact against any type of asset. Ultimately, any kind of asset that is utilizing leverage is effectively correlated back to the cost of capital, cost of debt."
That's why the current yield is a red flag: "With the 10-year treasury being up 4.64% today versus 1% two years ago," he said on Monday, "effectively you're wiping out a large amount of value on these underlying commercial real estate assets."
Is there another Great Financial Crisis looming?
Given that erosion, what's his forecast? "I think it's going to be a very challenging 2024 for commercial real estate," he said. "I don't believe this is a Great Financial Crisis in front of us, so I don't think this is a GFC moment by any means. There is still a lot of liquidity in the system and I think the labor market continues to remain robust. And consumers – although they're weakening a little bit with a rise in credit card debt, delinquencies and so forth – are not weakening at a big enough level to necessarily derail the economy."
Those in the commercial real estate segment are keeping a close eye on the Fed, hoping to discern when they're done tinkering with rates to bring inflation down to a desired 2% from the 3.70% where it sits today.
"As the Fed becomes more predictable on where they're going with interest rates, I think that's really going to quell a lot of volatility in the market and allow for us to have a more stabilized operating environment on the commercial real estate side," Friedman said.
Until then, 2024 won't be a walk in the park: "I think that's going to be a good thing for the market in the latter half of 2024," he said of more predictable Fed action. "I don't think we're necessarily going to have a huge crisis, but I do think we're going to have softening of values and a very challenging 2024."
Atlanta-based Peachtree Group has weathered past storms after being founded in 2007 – the year before the financial meltdown driven down by subprime mortgages. Today, the company is nationwide in scope, with emphasis on areas of higher growth. In a previous interview, Friedman cited markets such as California and New York as well as the southeast – Texas and Arizona for example – as areas of interest. Friedman noted the private equity firm also makes equity investments, preferring making such investments in the Southeast.
Want to make your inbox flourish with mortgage-focused news content? Get exclusive interviews, breaking news, industry events in your inbox, and always be the first to know by subscribing to our FREE daily newsletter.