Many are anticipating a flood of properties for purchase below market value, but that has yet to happen in the wake of the COVID-19 pandemic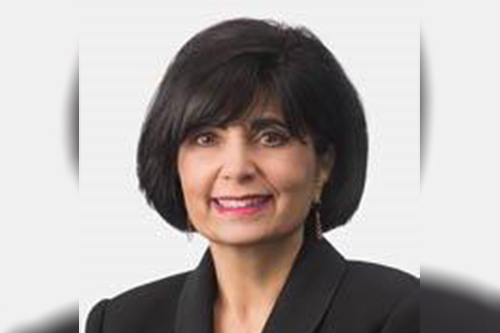 While some investors are taking the wait-and-see approach as we try to understand the full impact of COVID-19, many are already chomping at the bit for opportunities to pick up distressed properties. However, it doesn't seem they've hit the market just yet.
"Lenders and borrowers are still continuing to work together," said Carol Faber, co-chairwoman of the National Distressed Property Group at Akerman and part of the firm's coronavirus task force. "Even if lenders wanted to proceed with foreclosure, it's not currently possible."
Even still, investors are aggressively looking to buy distressed properties and distressed loans, knowing that despite lenders being as helpful as possible, some businesses inevitably won't make it out of this alive. As a result, there will be properties coming up that will go for below-value prices.
At the current stage however, conversations between lenders and borrowers surrounding loan modifications or forbearance on a shorter- term basis are still ongoing, while lenders focus on what actions need to be put in place for after the forbearance period is over.
A big part of this story, according to Faber is how much relief government programs will provide and whether they will give businesses enough breathing room to survive.
"There's a lot of eyes on the government programs that come into play, like the PPP and Main Street loans to ease liquidity on the lending side. A lot of local and state governments are putting different programs in place as well, all the way down to the consumer level with tenants," she said.
As the hospitality and retail sector were hardest hit by the COVID-19 pandemic, it is likely the majority of properties to become distressed will come from these sectors, but Faber says interested investors should also keep an eye on office space. With companies planning their return to the office, it's widely predicted that things won't look like they once did.
"Even though tenants are locked in leases, there are some who won't need as much space anymore and when those leases come due, it remains to be seen what will happen," said Faber.
A lot of what is happening in the loan world is driven by what is happening between landlords and tenants, and as the situation continues to unfold, tenants are still in negotiations with landlords discussing the possibility of terminating their lease or rent reductions. Faber says lenders will impact landlord's ability to make these decisions because they either need consent from the lender or enough cash flow to keep up with their loan payments.
"There's a lot of negotiations happening and the change in office structure is going to have an effect on future commercial space leases," she said. "There will also be a lot more attention paid to provisions like force majeure and impossibility of performance. Tenants will likely want a say in how often common areas are cleaned, maximum capacities in elevators and hours of access to office space, she added, which will have to be reflected in new lease agreements. There have been signs that tenants are changing their priorities as conversations begin around going back to the office.
"Across the board, we're already seeing a higher percentage of groups looking for more flexibility in their lease terms today than they did a few months ago," said Jonathan Wasserstrum, CEO of SquareFoot, a New York commercial real estate online marketplace.
Wasserstrum says there are still going to be some companies that want long-term leases, which would allow greater customization to the space, however for the most part, the trend of flexibility in the commercial real estate space is going to accelerate.
"It's like when you rent an apartment versus owning. You make it yours with furniture, without rejigging the entire space," he said. "We're going to see this on the commercial side as well."