There's more to college towns than a never ending stream of parties and cheap eateries. They also provide a constant stream of people in need of housing, fast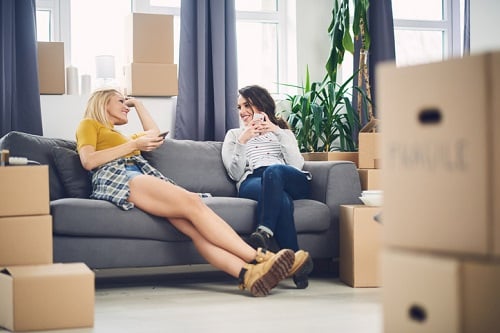 by Erica Sikoski
College towns and student housing can be an easy and feasible way to earn an income through real estate investing. With a consistent influx of renters and stable rent prices, college towns are the perfect investment location. And whether you are new to investing or a seasoned pro, you know the key factor to any real estate investment is location, location, location!
Here are four advantages to renting to college students:
Many colleges don't offer enough housing for all students, including graduate students, leaving many looking for a place off campus to call home. With the high demand for a rental, some students may renew their lease for the next school year even before the current one comes to an end. If you have responsible renters looking to sign the lease again, this cuts back on any time spent looking for new tenants. If the students are not looking to renew the lease, or are graduating, you can request to be notified of such changes earlier in the school year. This way you will have plenty of time to look for new renters, even before the current students leave for the summer.
Large Pool of Potential Renters
The bigger the school, the larger the pool of prospective tenants will be. With each new semester, new students will enter the college town and into your pool of potential renters. This also allows for a stronger screening process to find the most responsible tenants possible, as you may have more flexibility to require higher deposits and rent prices. Owning a rental near a college campus also opens the tenant pool up to professors, college staff and graduate students as well.
Consistent Rent/ Income
This is one of the more obvious advantages of renting to college students. As the landlord, you can fit a lot more students into a house than you'd normally get with a typical rental, and you can create the lease to have each student paying for their own room, opening it up for a higher return. Another bonus to college students is that many times they come with a valuable advantage, also known as their parents. Many landlords will have a prerequisite where the parents are needed to co-sign the lease with their college student. It may never come down to it, but you as a landlord will feel more secure knowing if the students cannot pay rent, the parents will be on deck to help.
Self-Marketing Location
A bonus to renting a home near a college campus, the location will market the rental for you. When listing the home make note of the different amenities' college students will find appealing such as places near-by to eat, shop, public transportation, and entertainment sources, like bars and movie theaters. By highlighting how your home is walking distance to any of these amenities, renters will be impressed with the overall area, thus impressed with your rental home.
Although there can be drawbacks to renting to college students such as renter turnover, wear and tear of the property and well, college students, I believe the advantages outweigh these.
Overall, invest wisely and do your research on the college and surrounding area. Find out the ratio of students who live on-campus versus those who live off-campus. Look at the local real estate market, are there other investors renting to students? Ask around about their vacancy rates and rent prices, as this can help you determine if the area is the right place for you to invest in.
When you've completed your research and are ready to invest in a property to buy and hold as a rental submit your financing request into our Marketplace Portal for our approved private lenders to review.
Bridge Loan Network is a leading online marketplace that was founded by leading industry experts with decades of experience in both real estate and online marketplaces. Our asset-based marketplace includes a unique loan origination system and web applications that are specifically built for the private lending industry. Additionally, the marketplace greatly increases the efficiency and lowers the cost of the lending process giving users the ability to order credit reports and property valuations within the platform.
Erica Sikoski is the marketing coordinator at Bridge Loan Network, responsible for maintaining and evolving the presence of the company. Since 2016, Erica's focus has been on creating informative and thought-provoking content to strengthen Bridge Loan Network's marketing and tradeshow initiatives. Erica manages Bridge Loan Network's social media channels, email campaigns and digital and print campaigns. Erica graduated from Eastern Connecticut State University, with an honors degree in Communications with a concentration in Advertising.