Fixing affordability and fighting gentrification—could accessory dwelling units be the answer?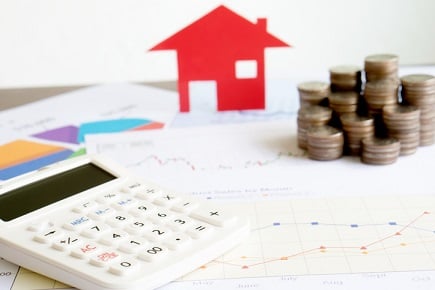 Current homeowners are stretching themselves financially in order to get into a home but are confident that they'll be okay—once they get a renter.
There's an uptick in interest for in-home rentals, such as basement apartments and over-garage units, also known as accessory dwelling units. They are popping up in some of the most expensive cities in the country, Cheryl Cort, policy director for the non-profit Coalition for Smarter Growth, told Reuters. City officials in Washington, D.C., for example, have made the permit process easier, and other policymakers are looking to follow suit in order to boost affordable housing options.
Architect Ileana Schinder has overseen the construction of about 20 granny flats in D.C. over the past few years, and she said that her prospective clients are all looking for ways to get additional income to stay in the city that they have made home: either young families that want to stay in the city and closer to work, or older people who want to avoid moving out of their family home.
"We have reached a point where we are looking to squeeze housing out of the units we already have, and this is where basements and garages are turning into housing for smaller families," Schinder said.
Although this has piqued the interest of city officials in various municipalities and some homeowners nationwide, increasing access and ability to create accessory dwelling units has also received pushback from other homeowners who are concerned about the changes that these units could have on their neighborhoods.
The potential is greater in some areas than others, experts say.
In Denver, Colo., the West Denver Renaissance Collaborative is leading an initiative to help design, finance, and build these accessory dwelling units in nine lower-income neighborhoods. Renee Martinez-Stone is the director of the collaborative, and told Reuters that this is an effort to help these neighborhoods resist gentrification.
"We're seeing so much wealth and prosperity happening in Denver right now, but there are people drowning in that success," she said.
Reuters reported that Washington, D.C., issued fewer than five permits in 2015 and nearly 40 in the first ten months of 2018, according to a city zoning official's presentation to real estate agents in November. At the time, there were about 50 more applications under review. California is proving to be the place to watch in this space, as a law passed in 2017 legalized accessory dwelling units in most places statewide.