A realtors trade group reports a decline in buyer traffic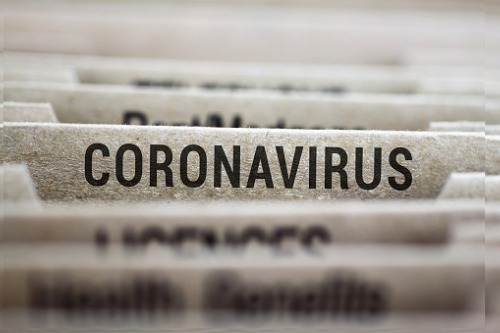 As each new day brings another wave of anxiety related to the spread of the coronavirus, also known as COVID-19, many financial experts have expressed concern that US economy might stall or even backslide into a recession. However, several leading housing market experts believe their sector can withstand whatever tumult is created as a result of this health crisis.
"While the risk has significantly increased that the coronavirus outbreak will disrupt economic activity, our research indicates that housing will be one of the economy's brightest spots in 2020," said David Berson, senior vice president and chief economist at Nationwide. "Strong, underlying housing demand factors, including above-trend household growth, solid job gains and declining mortgage rates, are driving what is looking to be a strong annual performance."
At the moment, Berson, added, the US housing market was in a strong place. Nationwide's latest Health of Housing Markets report found nearly 60% of the largest 400 metropolitan statistical areas achieved a positive housing market ranking in the first quarter of this year. Of the 233 markets with a positive ranking, 214 are classified as plus-one and a further 19 as plus-two (the report places a maximum value at plus-four). Across the country, only 29 metro areas fell into the negative category, all of which are performing at minus-one (minimum value of minus-four), while 138 metros were in the neutral category.
If the coronavirus were to have an impact on housing, Berson added, the risks could be linked to government-insured and jumbo loans.
"FHA and VA loans now comprise more than 23 percent of the nearly 40 million mortgages in the US, the highest share since 2001," Berson said. "While delinquency rates for these government-insured and jumbo loans are low today, deteriorating economic conditions could put these loans at rising risk."
Also weighing in on the coronavirus was Daryl Fairweather, chief economist with the Seattle-headquartered brokerage Redfin. Fairweather observed that 2020's housing market got off to a fine start, with January's home prices and sales both up 7% year-over-year while low mortgage rates made homebuying more affordable for many buyers. She added that the US housing market still favored sellers, although the coronavirus could bring lower demand from foreign buyers.
Fairweather also cautioned homebuyers to consider their individual financial situation rather than the news headlines.
"If you want to buy a home and feel confident in your financial position, don't hold out for lower home prices," she said. "Even in the event of a recession, I expect home prices to remain fairly stable. If you feel that this year is the right time for you to buy, I think there is an advantage to moving quickly. Mortgage rates may not stay this low for long, and there is a good chance competition and prices will heat up this summer, which is the typical time home prices peak each year."
But a different view was offered by Lawrence Yun, chief economist at the National Association of Realtors, who noted his organization's latest flash survey found "11% of Realtors indicated a reduction in buyer traffic and 7% are reporting lower seller traffic when asked directly about the coronavirus impact on the market."
Yun stated that while "lower interest rates can help overcome the economic and health anxieties" in this coronavirus-obsessed moment, he nonetheless predicted home sales will "be chopped by around 10%" compared to what could have been if the coronavirus outbreak never occurred.