Getting the right people on board for your investment projects is just as important as getting the right property—and sometimes even more so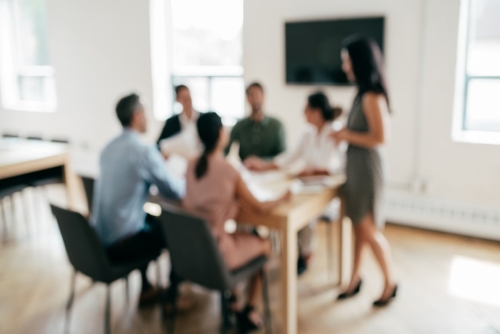 by Dana Wasson
Many people enter the world of real estate investing because they want to be their own boss. That's great, but it doesn't mean you can be successful alone. To the contrary, the most successful fix and flip and rental investors have a quality team around them.
This is especially true for seasoned real estate investors who are managing multiple projects at once. It doesn't take long for a savvy investor to realize that one person can't do it all—especially one who is seeking to use leverage to build a portfolio.
What players does your team need?
A real estate agent with local knowledge
A contractor you can rely on to do quality work at the promised price on schedule
A CPA who knows real estate like the back of her hand
A lender that offers competitive rates, quick closings, and flexibility
As you look to fill these roles, remember that your team may have more than one partner in some of these categories. Perhaps you'll have both a general contractor and a licensed handyman for repair and rehab needs. That's fine; in fact, having a bigger network adds to your flexibility.
You'll also need to make sure that being on your team is mutually beneficial for everyone. Your real estate agent needs to make money from working with you—whether it's on your deals, by selling your flips once you're done, or some other way. If you fail to benefit the people on your team, they won't stay on your team for long, and replacing them will be precisely the kind of time suck you were looking to avoid by building a team in the first place. So start with the right approach and build a team you can keep together.
With that in mind, it's time for a key question: How do you put together your team? And how do you know that you're picking the right players? These questions will help you make wise decisions quickly.
You may have more than one partner in some categories. For example, you may have a general contractor and a series of subcontractors or even handyman-type partners. The same may be true with lenders or money managers. Building a network you can call on is a key to continued success.
You need to build mutually beneficial relationships. Your real estate agent should make more money because she works with you. Your lender should want you to succeed on every deal, so you will come back with the next project. When you win, everyone should win, and vice versa.
Real Estate Agent
Do they understand your budget parameters and show you properties that fit that range?
Do they know the local market well enough to interpret comps reliably, or do you have to do that research?
Do they have their own agenda, or work on your plan and timeframe?
Do they have a network of off-market deals and know about new options ASAP?
Are they good negotiators who help you get the best deal possible?
Contractor
Is communication a two-way street, or do you always have to chase them down?
Can you trust them to avoid overruns in terms of time and budget?
Does their team handle the work itself, or do they use a litany of subcontractors who add more variables to your project?
Are they on top of the permitting process?
How easy is it to get on their schedule, and how reliable is that schedule?
CPA/accountant
Do they help you determine what kind of business structure and investment approach provides the best tax situation?
Can you delegate to them and focus on other matters, or do you need to be intricately involved?
Can you get answers and advice in a timely manner, or are they impossible to get in touch with?
Do they help you manage cash flow as well as the P&L?
Lender
Is the lender committed to your overall success, or looking to extract as many fees as possible?
Are their mortgage products flexible and in line with the market?
Can they underwrite and close quickly when you need to?
Do they add to your investment options, or limit them?
Are they trustworthy, or do they spring hidden fees and onerous terms on you at closing?
Lima One Capital builds our business on integrity, and so we seek to provide the right answers to these lender questions and more. Contact us and let's talk about how we can play a part on your real estate investment team.
Dana Wasson is the Director of National Sales for Lima One Capital, the nation's premier lender for real estate investors.