The right approach, the right platform: don't dismiss social, says industry leader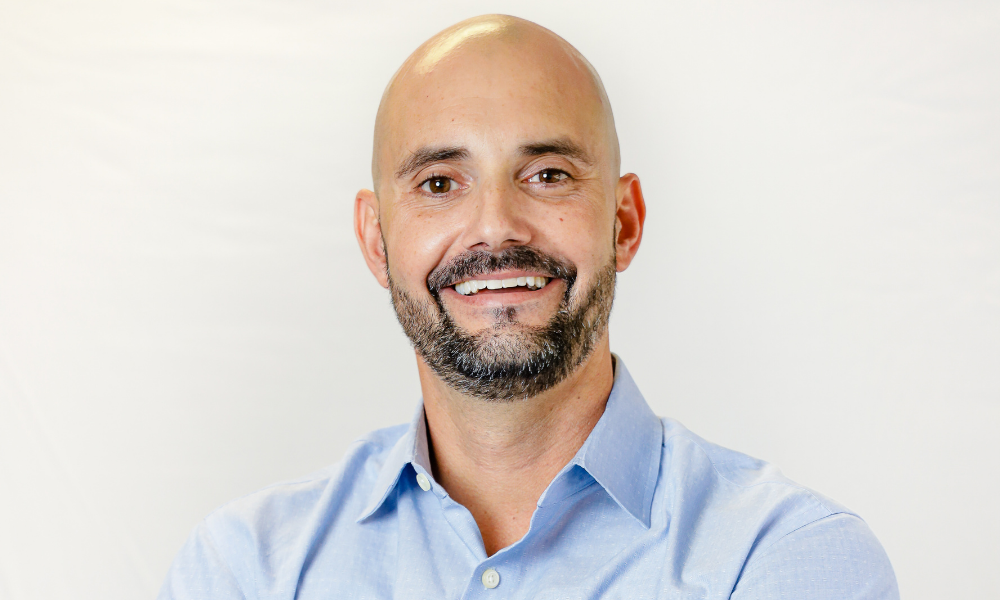 It's easy to dismiss social media as frivolous or time-wasting – but with the right approach, it can be a vital tool in any mortgage broker's career development.
"Your time on social media can be spent networking, reading industry news and happenings, and posting interesting and useful information on the platforms you use," explained Mark Zummohurley, wholesale manager, LendingOne. "Everyone should take a few minutes at the end of the day to review their social accounts, especially if they made new connections, posted, or reached out to potential clients that day.
"Once you've selected your platform of choice, develop a brief content strategy that will keep you on the right track once you start posting. Consider your audience – what they're interested in, why they use the social network, and what is most likely to cause them to interact with you."
This begs the question: which social network is the most useful? While Zummohurley acknowledges Facebook can be a productive platform, the real possibilities lie within LinkedIn.
"LinkedIn works best to create a marketing strategy that focuses on profile optimization, smart networking, and content publication," he said. "The key is to optimize your profile with keywords that you'd expect your audience to use when searching for the type of solution you provide. LinkedIn's search algorithm will be more likely to make your profile visible to your target audience when they search for your services.
"When networking, don't simply click "connect" and hope for the best. Instead, add a custom message to establish a personal connection with those you're hoping to do business with down the road.
"Finally, make time to publish your own content on LinkedIn. According to LinkedIn, only one million out of their 500 million users publish content on the platform. You can bet that your competition isn't using LinkedIn's publishing capabilities, and that means anything you publish will have a better chance of reaching your target audience. Sharing key knowledge, market updates, and other leadership-based content will help to establish you as a well-known source for information, consultation, and commercial mortgage strategies."
While LendingOne has a very successful approach to the format – "one good tactic of ours is showing real-life case studies of the results we generated, allowing potential clients to feel more confident about our ability to help them" – Zummohurley also warned that there are certain social media mistakes brokers need to avoid.
"The most common mistake is keeping your business profiles private," he said. "Your profile needs to be open to the public. The whole idea here is to market your business, and it's impossible to do that if referral sources and prospective clients can't even see your page.
"What sets you apart from everyone else in your field? Anyone can upload their resume and list 'commercial mortgage broker' as their job title. But when referral sources or potential clients visit your profile, they need to feel confident that you are uniquely qualified to provide the solutions they need.
"Also, I think brokers hurt themselves when they don't use a photo. The interaction may take place online, but social media is really about creating human connections. It's much more difficult to make that type of connection when you can't see a face."
Yet even with all the benefits detailed above, many in the industry still remain hesitant or sceptical when it comes to embracing social media. Zummohurley outlined why this mindset needs to change:
"Social media is a cheap, cost-effective way to reach a larger, even national audience," he said. "You can be a broker in New York and connect with a lender anytime and anywhere in the country. When you advertise in print, for example, you're limited by a number of factors. You get a basic idea of the publication's distribution, but you never really know who's looking at your ad and where they do business. Compare that to social media, where you can easily identify and engage with attorneys, real estate agents, and any other referral source from any state in the union.
"Social media services are also a great resource to research and connect with mortgage lenders. In the past, brokers and lenders got to know each other primarily through trade shows and conferences. But you can only attend so many events each year. And social channels minimize the distractions inherent with such events.
"Finally, social media platforms give your potential business partners a chance to get to know you before you actually meet. If you commit to building and maintaining professional-quality social profiles, anyone who Googles you before your initial meeting should come away with a positive impression. And let's face it, they will Google you!"