Falling interest rates sends the index to a near nine-year high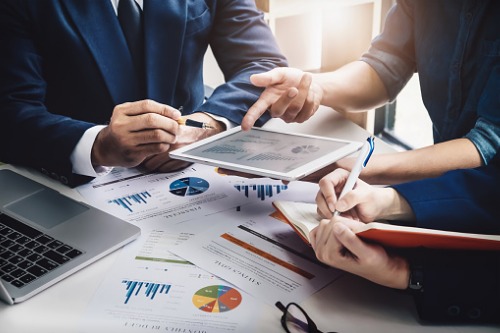 The Freddie Mac Multifamily Apartment Investment Market Index (AIMI) recorded an 11.5% annual growth, its largest increase since the third quarter of 2010, despite absorbing a modest 1.4% decline during the fourth quarter of 2019.
Freddie Mac attributed the AIMI increase to plummeting interest rates – a 96 basis point drop, the largest annual tumble in AIMI history. Over the year, the AIMI increased every major metro area, most notably Philadelphia with a 20% annual growth. Every metro except for Atlanta, Chicago and Orlando experienced its largest annual AIMI increase since third quarter of 2010.
Furthermore, the annual net operating incomes (NOI) grew nationwide and in every metro, with increases ranging from 1.8% in New York City to 10.6% in Phoenix.
"AIMI experienced impressive growth over the course of the year due to the significant rate drop and strong annual net operating income growth indicating a strong market for investors," said Steve Guggenmos, vice president of Freddie Mac Multifamily Research and Modeling. "Despite the quarterly decline in AIMI due to a seasonal contraction of net operating income coupled with property price appreciation, the index continues to reflect strong demand for multifamily investments."
Elsewhere in the multifamily market, new data from Yardi Matrix found the national average rent reached $1,468 in February, a year-over-year increase of 3.2%. Among the largest metro areas, Phoenix recorded the greatest annual increase of 9.6%, with an average rent of $1,141, followed by Nashville (up 6.3% to $1,428) and Charlotte (up 5.6% to $1,259).
With a 9.6% annual increase, Phoenix ($1,141) takes the lead, followed by the southern boomtowns Nashville ($1,428) and Charlotte ($1,259), where apartment prices jumped by 6.3% and 5.6%, respectively. The three most expensive markets for rent in February were Manhattan ($4,208, up 1.9%), San Francisco ($3,629, up 0.2%) and Boston ($3,432, up 2.9%).
The effects of the COVID-19 pandemic have yet to be factored into this data, according to Doug Ressler, manager of business intelligence at Yardi Matrix, who added that the economy "still stands to benefit from ultraslow rates. Homeowners are refinancing while renters are seeing normalized rent growth, which reduces their monthly payments and allows them to spend in other areas."