It also highlights the top 10 lenders that produced the highest business volumes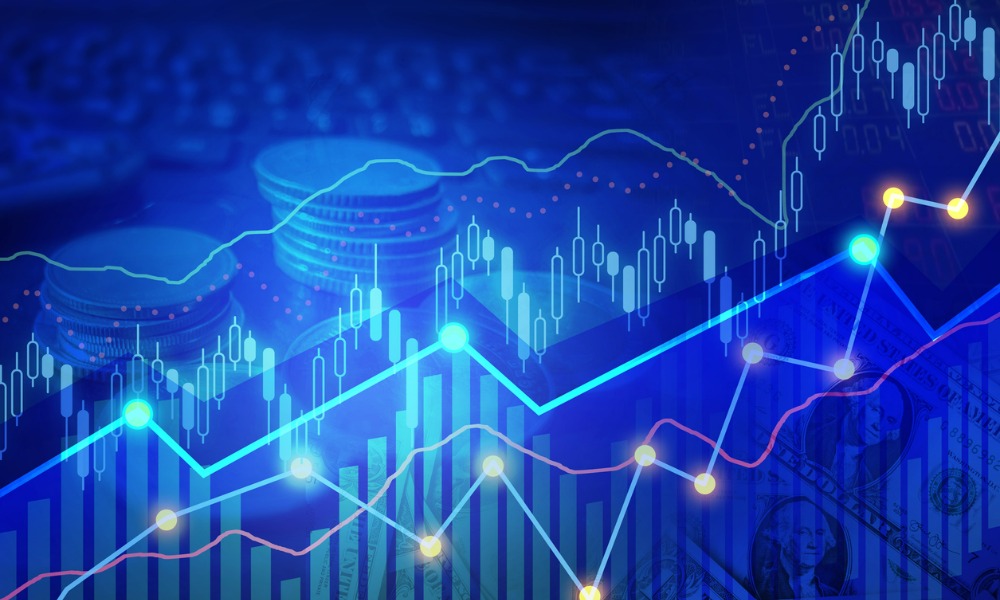 Fannie Mae has reported financing over $69 billion in debt to support affordable housing and the multifamily market in 2022.
The government-sponsored enterprise said it was able to commit all of its $1.7 billion caps for 2021 and 2022 to Low-Income Housing Tax Credit (LIHTC) equity investments, which helped create or preserve more than 35,000 affordable units.
"In the past five years since we re-entered the market, we have provided over $3 billion in equity investments in properties throughout the country, including underserved markets, populations with unmet needs, such as Native American and farmworker communities, supportive housing development, and disaster-impacted areas," the company said in a statement.
Fannie Mae's 2022 multifamily production highlights include:
Structured Transactions – $10.3 billion, up 83% from $5.7 billion in 2021
MultifamilyAffordable Housing – $10.3 billion, up 7% from $9.6 billion in 2021
Green Financing – $9.1 billion
Small Loans – $3.4 billion
Manufactured Housing Communities – $2.7 billion
Student Housing – $1.2 billion, up 26% from $0.9 billion in 2021
Seniors Housing – $1 billion, up 26% from $0.8 billion in 2021
"This year marks our 35th anniversary of DUS (delegated underwriting and servicing), a platform that relies on shared risk and strong lender partnerships to serve the needs of the rental housing market," said Michele Evans, executive vice president and head of Fannie Mae's multifamily business. "Our DUS program is well positioned to support the secondary market and play a key role as a stable source of liquidity. We look forward to working with our DUS lenders in the coming year to continue to serve the market and address its most pressing challenges."
"We want to thank our DUS lenders for their partnership and helping us support the multifamily market," said Rob Levin, senior vice president and multifamily chief customer officer for Fannie Mae. "Together with our lenders, we were active across all market segments while building a balanced portfolio."
Fannie Mae also named the top 10 DUS lenders that produced the highest business volumes in 2022: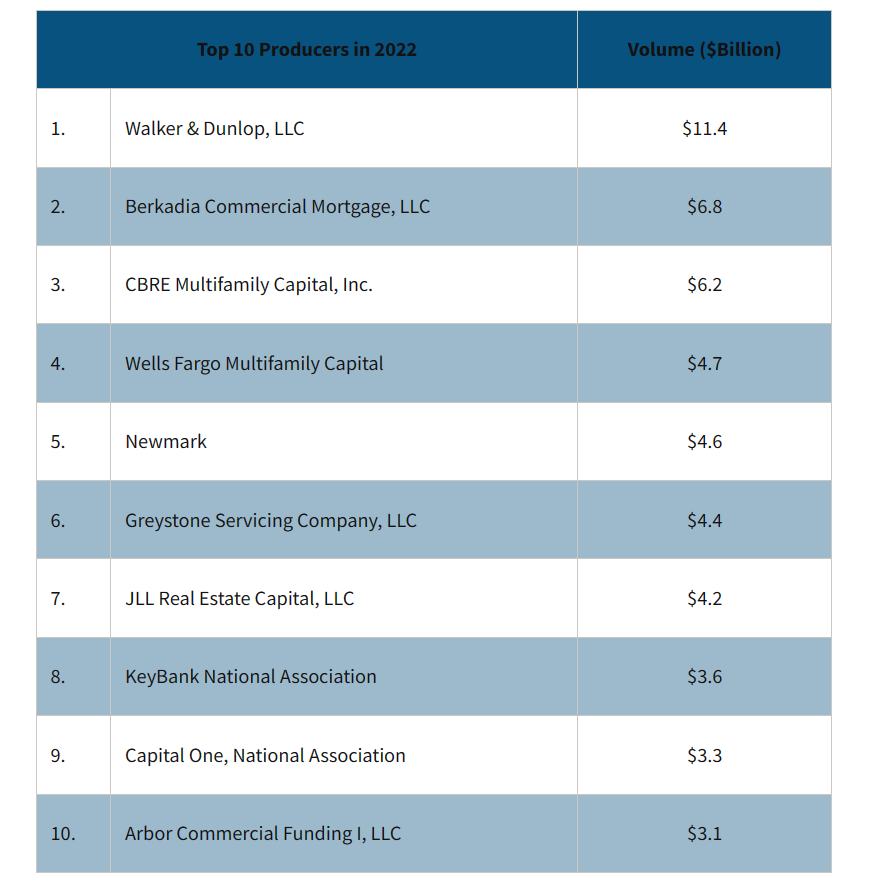 Want to make your inbox flourish with mortgage-focused news content? Get exclusive interviews, breaking news, industry events in your inbox, and always be the first to know by subscribing to our FREE daily newsletter.