The 21-day boot camp program is free of charge for early birds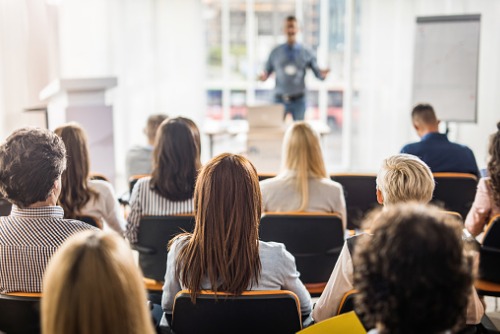 Commercial real estate finance firm Eastern Union has kicked off its broker training program designed for anyone interested in learning more about the CRE sector.
"Eastern Union has successfully trained many of the industry's highest-performing brokers, and now we're sharing our formula for success," said Ira Zlotowitz, president and co-founder of Eastern Union. "We are offering the core of our training program to those who have a professional interest in commercial real estate.
The program, called "Ambitious Boot Camp in 21 Days," delves into topics encompassing all aspects of the CRE industry, including mortgages, underwriting, credit, deal structures, asset classes, sales training, bridge lending and others. ABC21 also offers a highly flexible timetable, in which enrollees can choose their starting date and complete the program over a 21-day period through a commitment of at least two hours per day.
"We call this unique program 'ABC21' because, like a high-intensity boot camp, we've condensed a full-scale understanding of a large and complex industry into only 21 days," Zlotowitz said. "Leveraging a full array of educational tools and resources, 'boot camp' participants come away with a comprehensive knowledge of commercial real estate."
The educational offering also includes hands-on mentoring from Zlotowitz and Abe Bergman, co-founder and general manager of the company. Additionally, participants gain access to Eastern Union's full and expansive library of training resources and videos.
While ABC21 is free of charge for those who enroll before the end of February, attendees have to pay a $35 technology fee. For those registering on March 1 or beyond, the cost of participation is $700, in addition to the $35 tech fee.
"If you want to learn the fundamentals of commercial real estate from authorities in the field, ABC21 is perfect for you," Zlotowitz said. "It's a bold and potent platform that provides a behind-the-scenes perspective into the high-stakes field of commercial real estate. And all in 21 days."