More affluent are moving downtown instead of suburbs…Freddie Mac predicts strong year for multifamily… A third of realtors carry a weapon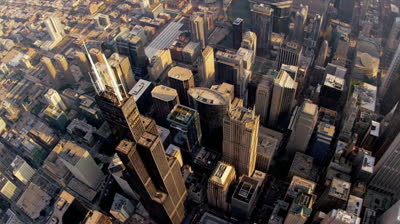 More affluent are moving downtown instead of suburbs
A study by the University of Virginia has found a changing make-up for many cities across the U.S. The days of thriving suburbs of affluent, well-educated professionals surrounding decaying poorer inner cores are numbered as more higher-income Americans choose to live closer to the core.
The report found that since 1990 many U.S. cities have seen "significantly more" well-educated, younger, higher-income residents.
That doesn't mean that cities are becoming more affluent overall as the donut has 'flipped' with the poorer neighborhoods moving outwards and surrounding the wealthier inner core.
There is then a further ring of affluence around the outer edges of cities where the population tends to be older. Interestingly, the study concludes that this is an American thing and is not generally being seen in other countries.
Read the full story.
Freddie Mac predicts strong year for multifamily
The multifamily market is set for a strong year of growth, according to the latest Freddie Mac economic outlook. The report predicts that supply will increase this year and next as building starts and completions rise.
There is a chance that supply will outpace demand and vacancy rates in metropolitan areas are expected to rise. Freddie Mac expects that vacancy rates will revert to historical averages in Baltimore; Ft. Lauderdale, Florida; Los Angeles; Philadelphia; Salt Lake City; Jacksonville, Florida; Norfolk, Virginia; and Washington, D.C. Meanwhile the rates in New York, Boston and San Francisco will continue to be among the lowest. Read the full story.
A third of realtors carry a weapon
A new report shows that real estate agents are not overly concerned about their safety but many do carry self defense devices.
The National Association of Realtors' (NAR) survey revealed that 96% of agents have never been the victim of crime, although 40% have been in situations where their safety or personal information appeared to be at risk. Open houses and showing vacant or remote properties were considered the biggest dangers.
The poll also found that a third of realtors carry some kind of self-defence device or weapon. Women are most likely to carry pepper spray while men are more likely to carry firearms. More than a third of respondents have taken self-defense classes and 14% use a smartphone 'tracking' app.
Most realtors meet a large number of their clients at the office or neutral location before meeting at properties. While 46% of realtors said their agency or brokerage has standard safety procedures, 56% said they do not.
Read the full report.