As healthcare investment rises, demand for biolab facilities is outpacing supply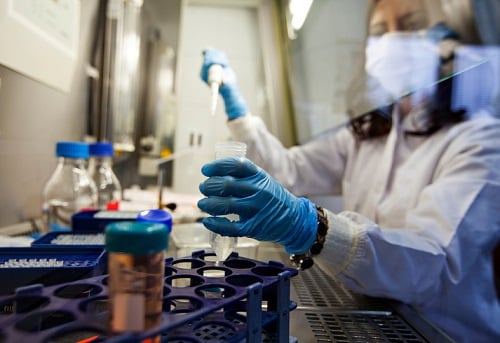 At this point in the COVID-19 pandemic, the outsized appeal of industrial real estate has essentially become common sense. But online retail isn't the only driver of industrial demand. The country's ongoing coronavirus debacle has led to a rise in biotech investment from venture capital firms, and the ability to grow has triggered in many biotech firms a need for laboratory space.
Russell Brenner, president of CA Ventures' medical office and life sciences division, says rising demand and a shortage of available properties has caused rent values for biolabs to spike.
"Very few sectors can demonstrate the same level of rent growth, especially in the COVID-19 environment," Brenner told NREI, adding that he expects the same supply-demand imbalance to intensify in 2021. "Similar to medical office, life sciences is viewed as a defensive asset class."
Most of the price growth in the biolab sector has taken place in markets like Boston, where prices have grown by an annualized rate of 11.1 percent since 2019, and in San Francisco and Seattle, where they rose by 4.3 percent. Boston, San Francisco, and San Diego account for more than half of the country's biolab inventory, but Brenner says cities like Chicago, Denver, and Austin are all experiencing increases in both demand and new supply.
Ground zero
One region seeing a surge in biotech activity is San Carlos, California, smack-dab between San Francisco and San Jose. The area has long been home to industry giants like Novartis AG, but biotech start-ups have been flocking to the area and gobbling up real estate at a rabid pace. Alexandria Real Estate Equities has plans for a new 2 million-square-foot biotech campus in the area, while MBC BioLabs is proposing a 125,000 square foot facility of its own.
According to MBC founder Douglas Crawford, the area's biotech firms have benefited from its many amenities – excellent transit options, a thriving community, a City Hall that looks kindly on biotech projects – making it easier to attract staff and do good work. He recently told the San Francisco Business Times that it could be "15 years before biotech in San Carlos reaches its zenith."
Crawford says biolabs are thriving during the pandemic for at least two primary reasons. First, demand for their products will never cease. Second, those products cannot be developed anywhere else.
"It has to happen in the lab," he says. "In that way, we have continued to be strong."
But the fact that biolabs are such unique properties also makes them a challenging investment. Suitable properties must have plenty of water and drainage access, direct exhaust vents, specific heating and cooling capabilities, and even custom pipes for transporting gases and liquids. That's why Crawford says it is generally easier for biolabs to be built from scratch.
"The conversion of an office to a biotech building can be done, but it's hard to do efficiently and well," he says.
Investors can take heart in knowing that many biolab tenants, because of a shortage of available properties, are often willing to sign extended leases. And because many biotech companies needing space are start-ups that can't predict how much space will be needed in the future, Crawford says they often wind up securing more space than they need.