After being predicted to slow, a new survey shows that commercial real estate has a rosy outlook in the Golden State—eventually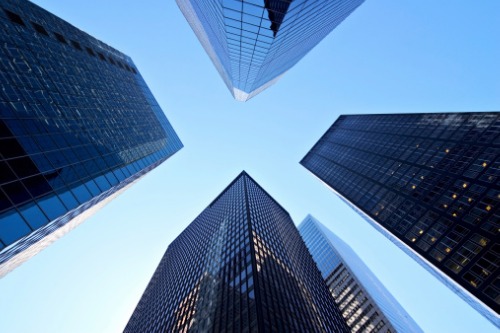 The overall picture for 2020 is very slow growth, but developers recognize lots of potential in California commercial real estate in the next two years, according to the Winter 2020 Allen Matkins/UCLA Anderson Forecast California Commercial Real Estate Survey.
The biannual survey gauges the perspectives of the commercial real estate industry and reveals the outlook for the next three years in office, multifamily, retail, and industrial sectors. It will take until 2022, but respondents think that 2022 will be as good or even better than 2019.
They're most excited about expansion for multifamily and industrial projects.
E-commerce is behind the demand for warehouse space, which is currently dominating the industrial market. That's expected to remain strong and even continue to grow in some areas, due to a shortage of space particularly in Los Angeles—and the area will also see the prevalence of multistory warehouses, complete with improved technology to service those warehouses.
Say what you like about rent control, but recent legislation has provided some certainty there, and Southern California markets expect a continued boom in multifamily building construction. Interest rates are low and lending conditions haven't changed, so there is optimism surrounding Los Angeles, Orange Country, and San Diego alike. As optimism abounds, there is still a labor shortage causing increased construction costs.
Expectations for office space remain tempered, although that is projected to improve over the years. For the East Bay, Orange County, and San Diego, respondents were optimistic that rental rates would increase faster than inflation while vacancy rates would be lower than they are today. In the San Francisco, Silicon Valley, and Los Angeles markets, however, that idea only applies to rental rates, with only a slight decline in occupancy.
No one is pumped about retail. The 2019 holiday season did nothing to improve sentiments in this sector, and there also hasn't been increased demand for the revitalization of existing retail space. It's not complete dead, however; new retail developments are happening in some of the Bay Area and Southern California, and some panelists expect to launch new retail projects within the year.
These views are consistent with the perspective of most economists that the California economy will return to faster growth in 2022, and will generate new jobs requiring additional office space.